That's right…I'm sharing a 5 INGREDIENT CHEESE SAUCE recipe that's going to change your life! It's sooooo good! How can you go wrong? I like to think of it as updated fondue…that just also happens to be way tastier…and goes on basically everything (veggies, enchiladas, burgers, pizza, etc,…you name it, this cheese sauce makes it better! And I know a lot of you are thinking that cheese sauce is a lot of work, but I promise you, it's so easy!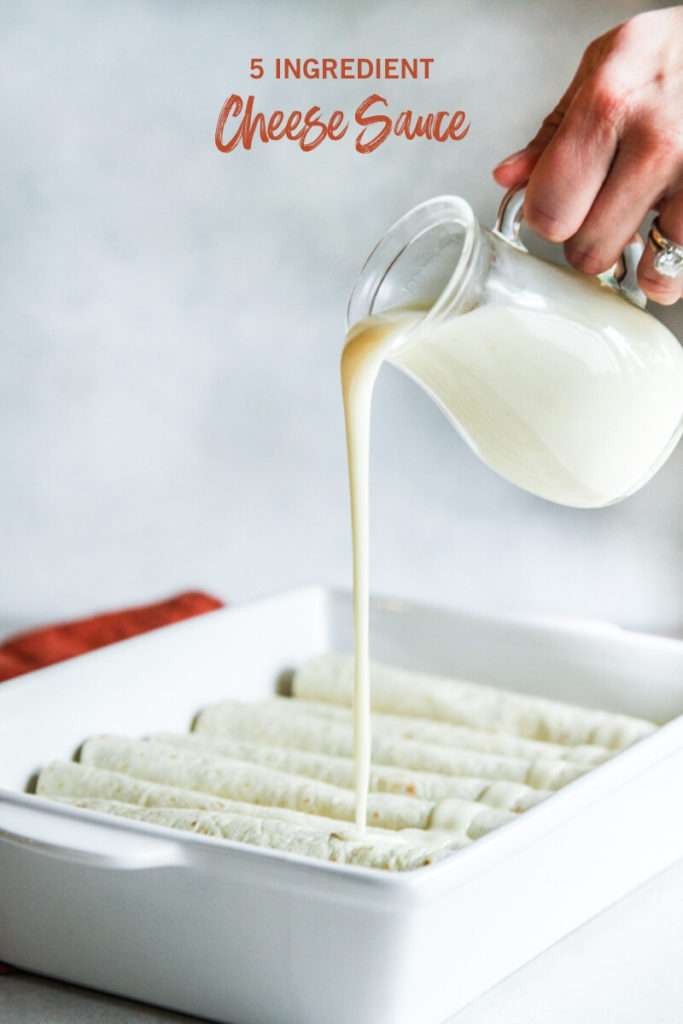 If you've been following me for awhile and have ever stumbled across my recipe for white peppercorn gravy, this is a very similar process! The line from the gravy recipe that holds so true with the cheese sauce? "It was easy as whisking a few ingredients together in a sauce pan and letting it thicken."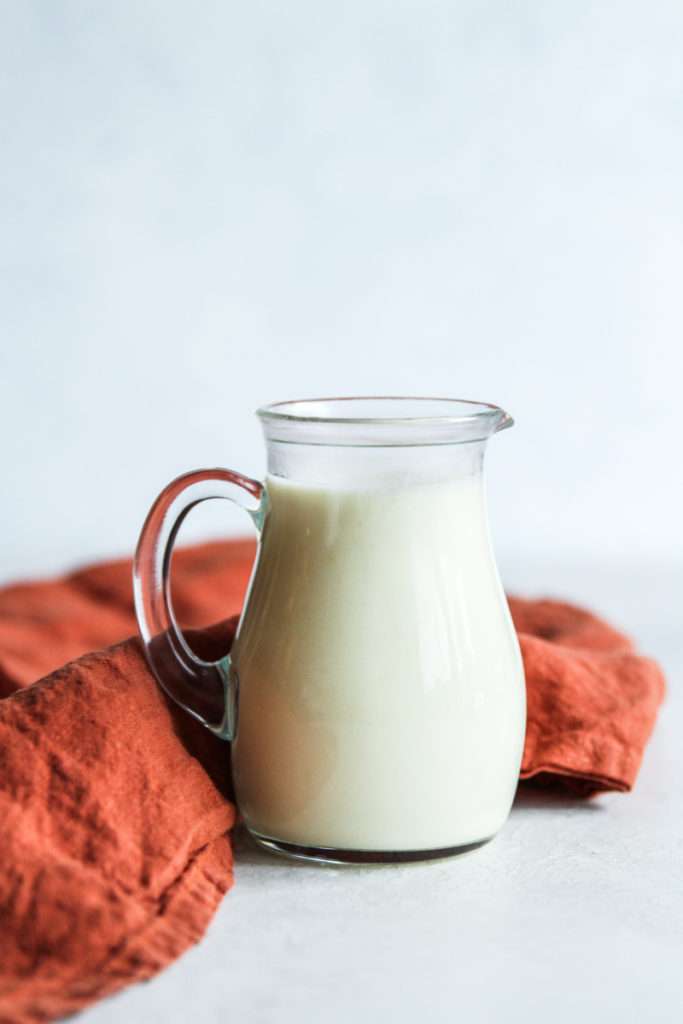 That's really all you have to do to make this sauce as well:
Heat butter and flour
Add milk
Stir in the cheese!
The truth is, you just mostly need to get your muscles ready because you need to whisk quite a bit in this recipe. That's the hardest part. And the 11 minutes of whisking will be worth every bit when it's done!
Ok, do I have you convinced that this is the easiest, most delicious recipe yet? If not, let me share with you all of the ways you can use this sauce:
macaroni and cheese – a quick kid favorite
pouring it over roasted vegetables – mmm, cheesy broccoli anyone?
put it in enchiladas – because, why not?
fondue – fun for date night!
drinking it straight out of a glass 🙂 ok just kidding with this one…but it's so good you'll be eating it by the spoonful!
I used to think making homemade sauces (like homemade gravy or cheese sauce) was so hard, but once you make it, you'll realize how easy it is!! I hope this recipe inspires you to make some homemade cheese sauce!
Five Ingredient Cheese Sauce
Ingredients
4 tablespoons butter (half a stick)
1/4 cup flour
2 1/2 cups milk - I use whole milk, but you can use any kind you'd like
2 cups shredded cheddar cheese
1/3 cup grated parmesan
Instructions
Cut your cheddar cheese into cubes or shred it (you can also buy already shredded cheese).
Heat butter in a medium saucepan. Add flour and whisk constantly until thickened and just starting to turn slightly brown - about 30 seconds.
Slowly add milk, whisking constantly
Cook, stirring often, until the mixture is thick enough to coat the back of a spoon - about 8 minutes. Be cautious not to boil.
Add cheddar, slowly (in about two batches). Whisk in.
Add parmesan and continue whisking for about 3 minutes on medium-high heat. Mixture should thicken at this time. Remove from heat and set aside.