Enjoy this 5 ingredient pecan buttermilk chicken as a quick and easy dinner recipe that the whole family will love. The chicken is baked to perfection, roasting and toasting the pecans that crust it as it bakes, and is great for not only tonight's' dinner, but for making in big batches and using throughout the week as salad toppers or in sandwiches.
Instead of 'pecan buttermilk chicken' I should have titled this the best ever pecan buttermilk chicken or no more boring chicken breasts or best crusted chicken or something with the word 'BEST' in all caps. But I know how some people feel about the the term 'best ever' (hint: it's not great). But since this is my blog and I'm sharing my kitchen adventures, I'm going to share that according to moi…this is the BEST pecan buttermilk crusted chicken.
And since we're on the topic of bests, I could not be more excited that this weekend I am attending one of my best friends' wedding. She has southern charm and ya'll might have heard me talk about her a time or two.  I'm talking about Lynn, the beautiful lawyer of Order in the Kitchen (Lynn on the left, me on the right)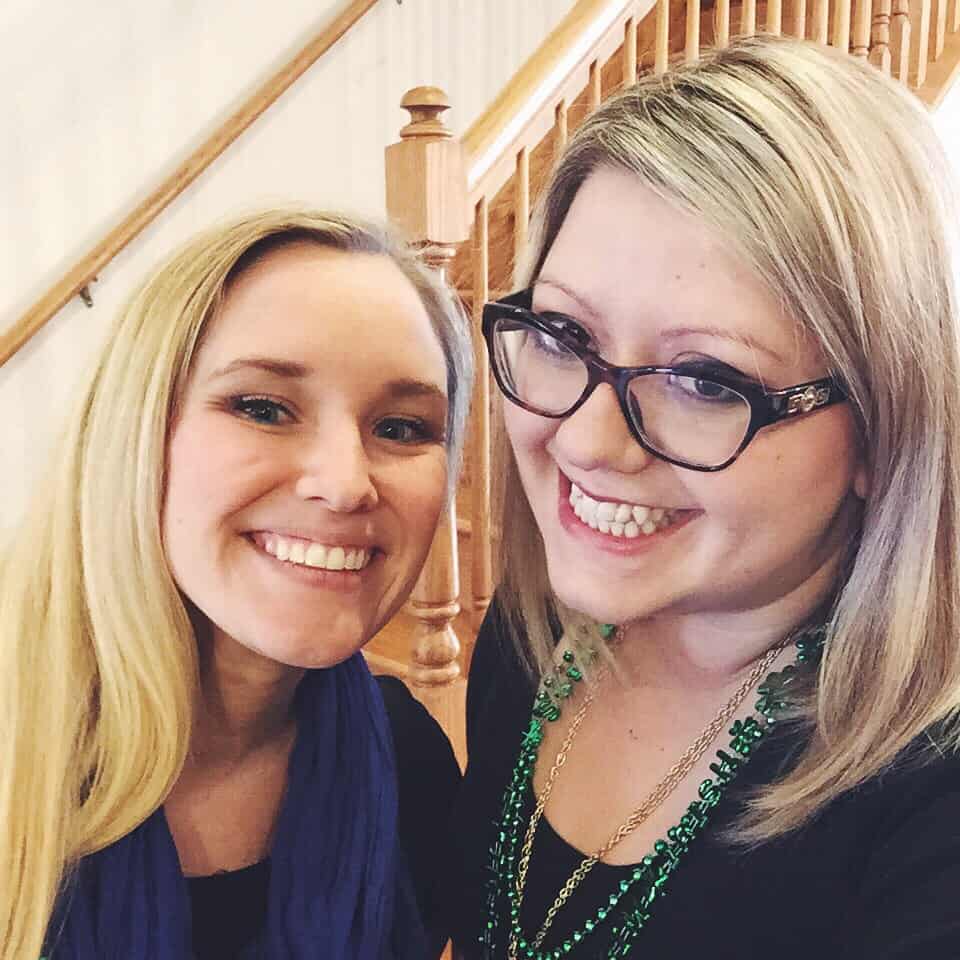 As a little shout out to her (and ummmm…did you see her gorgeous La Vie En Rose themed bridal shower? It looks like a magazine article), I'm doing a southern inspired recipe for this weeks' Five Ingredient Friday.
What I find myself doing with this particular recipe is making it in bulk, and then having it throughout the week (clearly I'm on a 'make it in bulk' phase…I just told you about how mushroom and beef burgundy can be made in bulk and the put in the freezer for later.) I buy chicken at Costco in bulk, and then make this pecan buttermilk chicken, you can also portion the chicken off and freeze it for later.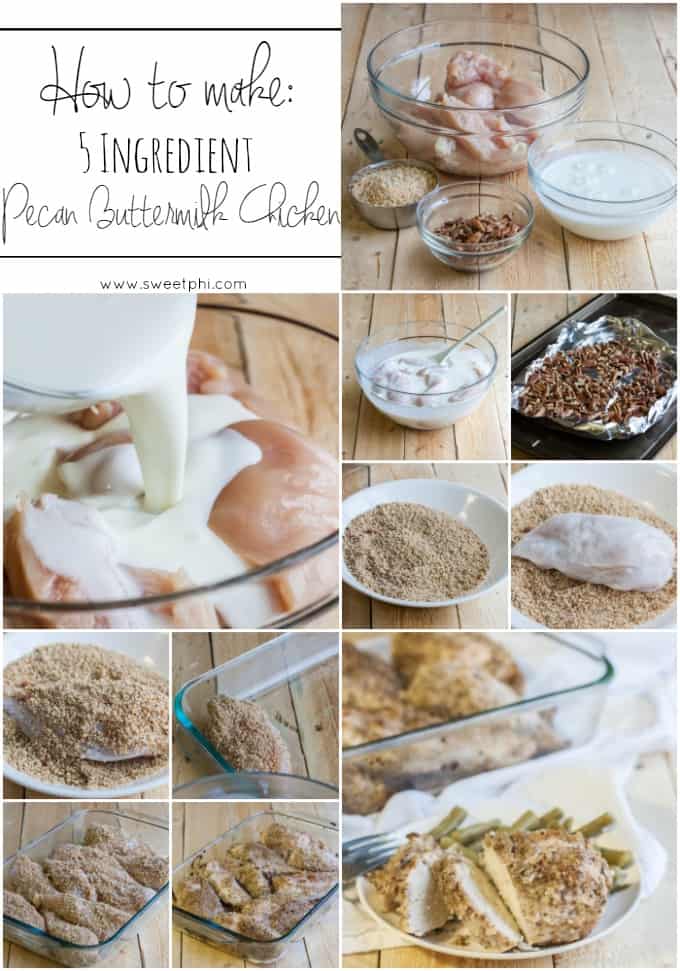 To make the pecan buttermilk chicken you're going to marinate the chicken in low fat buttermilk, and then coat it with toasted pecans and panko breadcrumbs, bake it, and viola, the tastiest chicken ever!
Do you see that nifty baking dish used? It's this pyrex baking dish, it comes with a lid and I use it alllll the time! It's so nice to be able to make something in it and then just pop the lid on it and store it in the fridge, no need to get an extra container dirty.

Ingredients
4

boneless skinless chicken breasts

halved

1

cup

low fat buttermilk

3/4

pecans

toasted

3/4

cup

Italian seasoned panko bread crumbs

cooking spray
Instructions
Preheat oven to 375. Spray a baking dish with cooking spray and set aside.

Place chicken breast halves in a bowl and cover with buttermilk. Let marinate for 1/2 an hour or overnight covered in the fridge.

Line a baking sheet with aluminum foil and place pecans on baking sheet and toast (bake for 5 minutes or until fragrant and starting to brown)

In a food processor process the pecans and panko breadcrumbs, then place mixture in a shallow bowl.

One at time take chicken breast strips and dredge through the pecan and panko mixture and make sure the chicken is coated. Place in the baking dish. Repeat with all chicken breast pieces.

Bake for 15 minutes, remove from oven, flip the chicken breasts and bake for another 10 minutes. Remove from oven and enjoy!
Notes
Recipe adapted from Health.com (http://www.health.com/health/recipe/0,,10000002012975,00.html)
Serve this chicken with a side of green beans or vegetable (or on top of a salad!)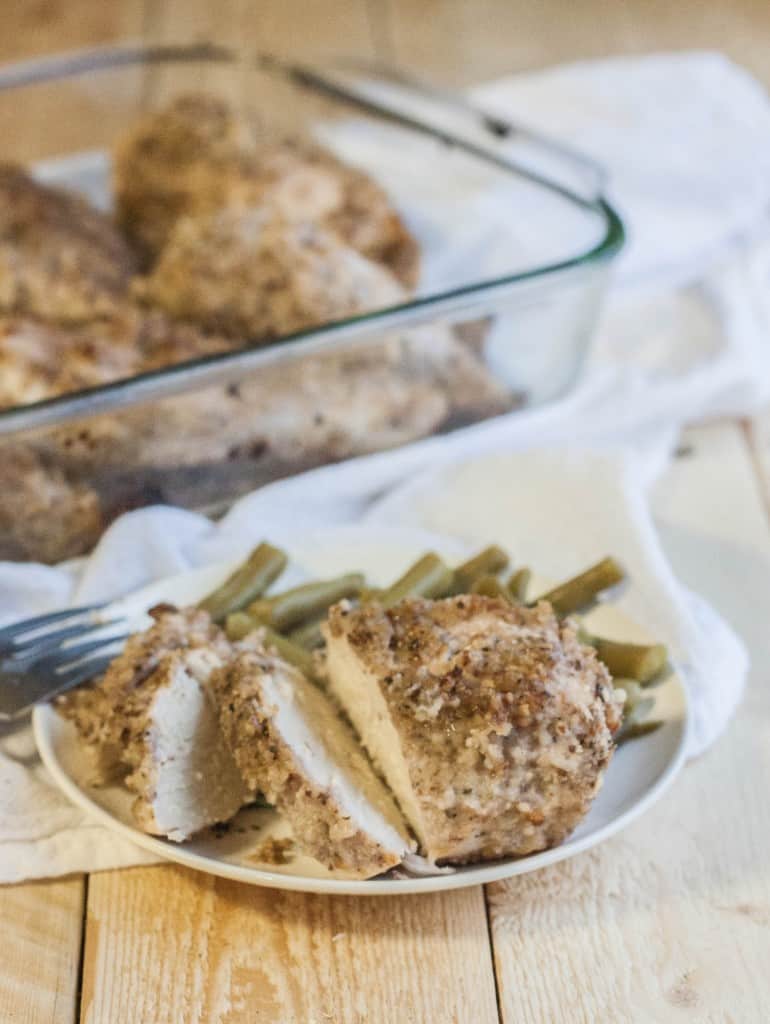 Some of the above links are affiliate links, if you purchase amazon products through my store at no cost to you, I will earn a few pennies. As always, thank you for supporting the brands and products I love that make the Sweetphi blog possible.