If you're looking for a meatless appetizer recipe, these 5 ingredient vegetarian tofu "meatballs" are calling your name!
I don't know about you, but when I think of the quintessential party appetizer, I'm looking for something that is:
Easy to eat
Can be eaten with one hand (the other hand is more than likely holding a cocktail)
Tasty!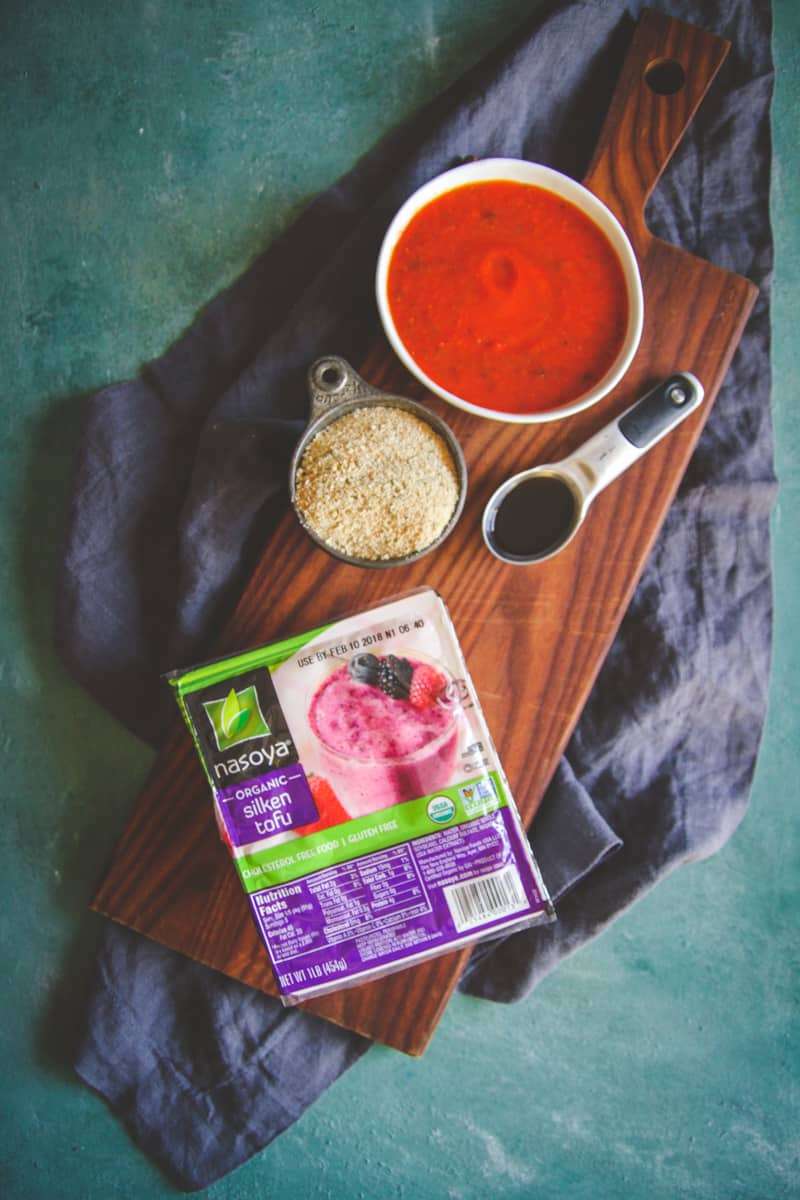 Well, these vegan vegetarian "meatballs" are all those things and more.
Made with my favorite tofu brand: Nasoya tofu, these meatballs are so easy to make, and are so delicious.
When I say easy, I mean eeeeeeasy! All you do is use a food processor to blend silken tofu, Italian seasoned breadcrumbs, garlic salt and a dash of Worcestershire sauce together, and then cook them in a little bit of olive oil, and viola – 5 ingredient meatless meatballs (that happen to be vegan! You can also make them gluten-free by using GF breadcrumbs!)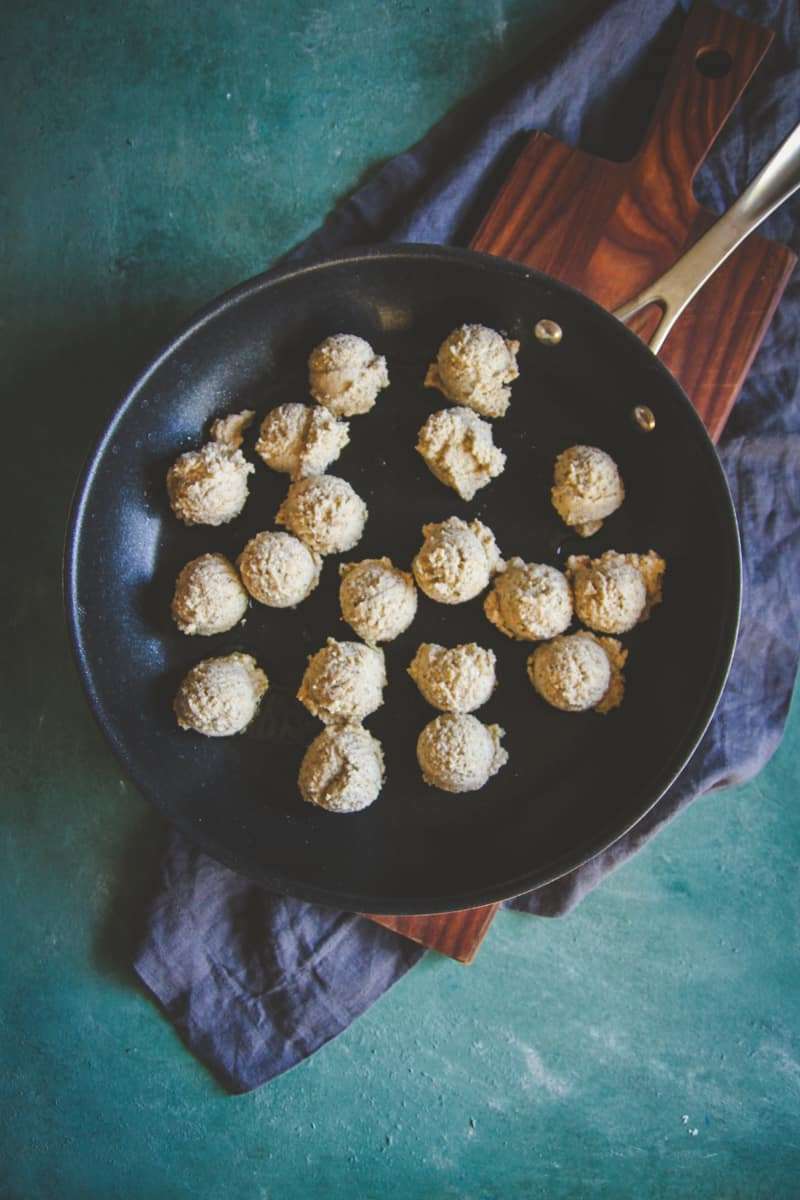 I'm all about using tofu as a form of protein (as you know from some of my recipes like this one pot dumpling stir fry or these Japanese pan noodles). On top of providing many health benefits (like being an excellent source of amino acids, iron, calcium and other micro-nutrients) tofu has a neutral flavor, so it has an awesome ability to take on all sorts of different flavors.
Many times, you'll see silken tofu used in recipes like faux puddings or added into smoothies, it is fantastic when used to make meatballs. It gives these vegetarian meatballs a light and fluffy texture.
Dip these vegetarian meatballs in some marinara or bbq sauce and watch your guests dig in!
Yield: 24-30 meatballs
5 Ingredient Vegan Vegetarian Meatballs
Prep Time 5 minutes

Cook Time 25 minutes

Total Time 30 minutes
Ingredients
1 ¼ cups Italian seasoned bread crumbs (gluten free Italian seasoned breadcrumbs can be used)
½ teaspoon garlic salt
1-2 tablespoons extra virgin olive oil
Instructions
In a nonstick pan add 1 tablespoon of extra virgin olive oil.

Open tofu package and drain excess water.

Place tofu, Italian seasoned bread crumbs, Worcestershire sauce and garlic salt in a food processor (or high speed blender). Process until well combined (about 1 minute.) Scrape sides down with a spatula and process for a few more seconds.

Using a cookie scoop or your hands, form 1 ½ tablespoon size balls and place in a frying pan. Turn heat to high, cook each side of the meatball until golden brown (about 2 minutes per side, 4 sides, so about 6-8 minutes).

Remove from heat, serve.

These also bake really well (they firm up a little more when they bake.) To bake them, line a baking sheet with parchment paper, place meatballs onto parchment paper lined tray and drizzle with a little olive oil. Bake for 20 minutes at 350.
Notes
Regular Worcestershire sauce is not vegan, they sell vegan/gf Worcestershire sauce at organic grocery stores or on Amazon - like this one.


This post is brought to you by my partnership with Nasoya. As always, all thoughts and opinions are mine alone. Thank you for supporting the brands that make the SweetPhi blog possible.