As I'm starting to feed my baby real food, I am trying to make recipes the whole family can enjoy. Enter, egg cups: a family breakfast recipe which are great for meal prep breakfasts too!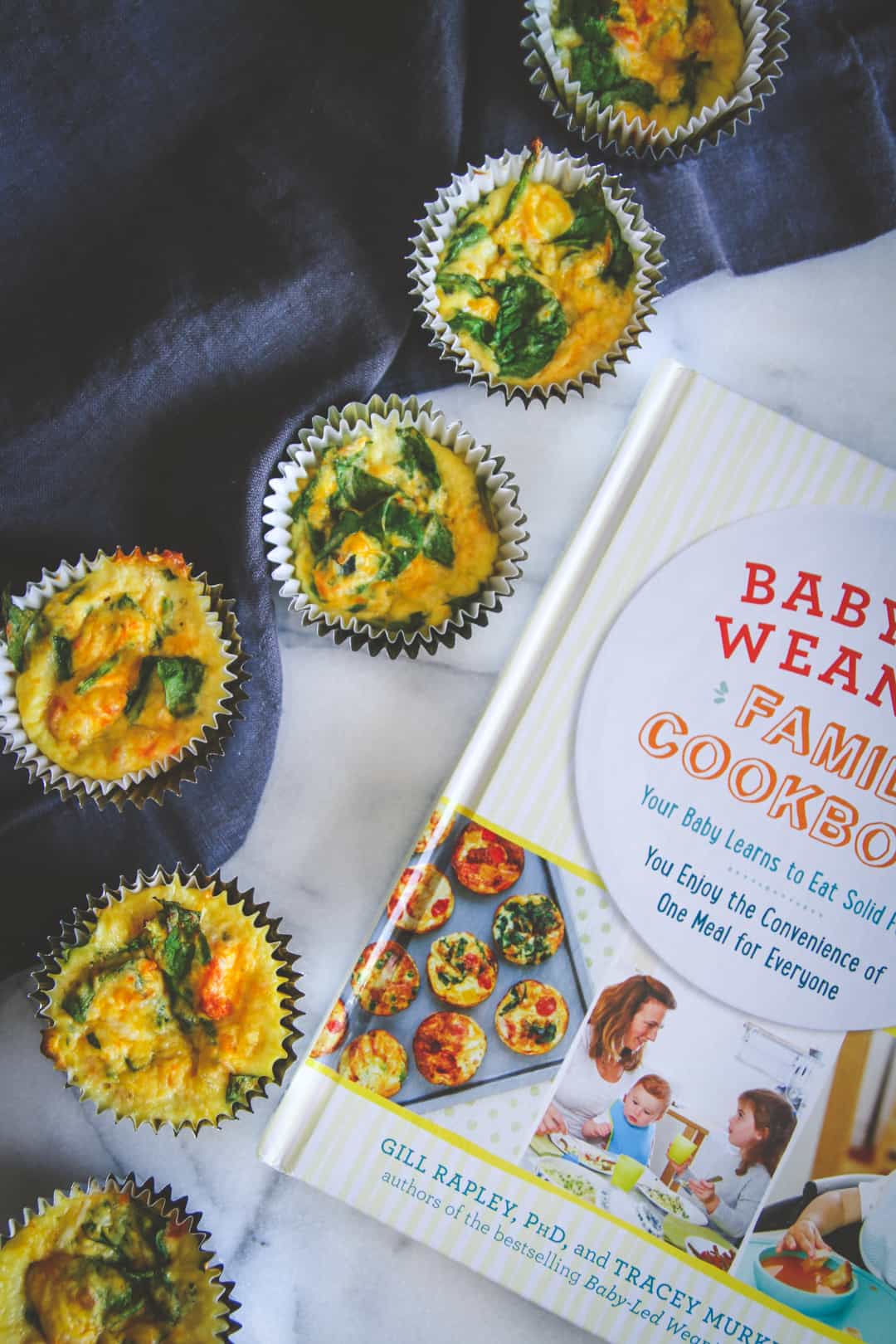 These egg cups are super delicious, the whole family will enjoy this breakfast recipe, and they're awesome for getting  protein and veggies in and starting the day on a healthy note.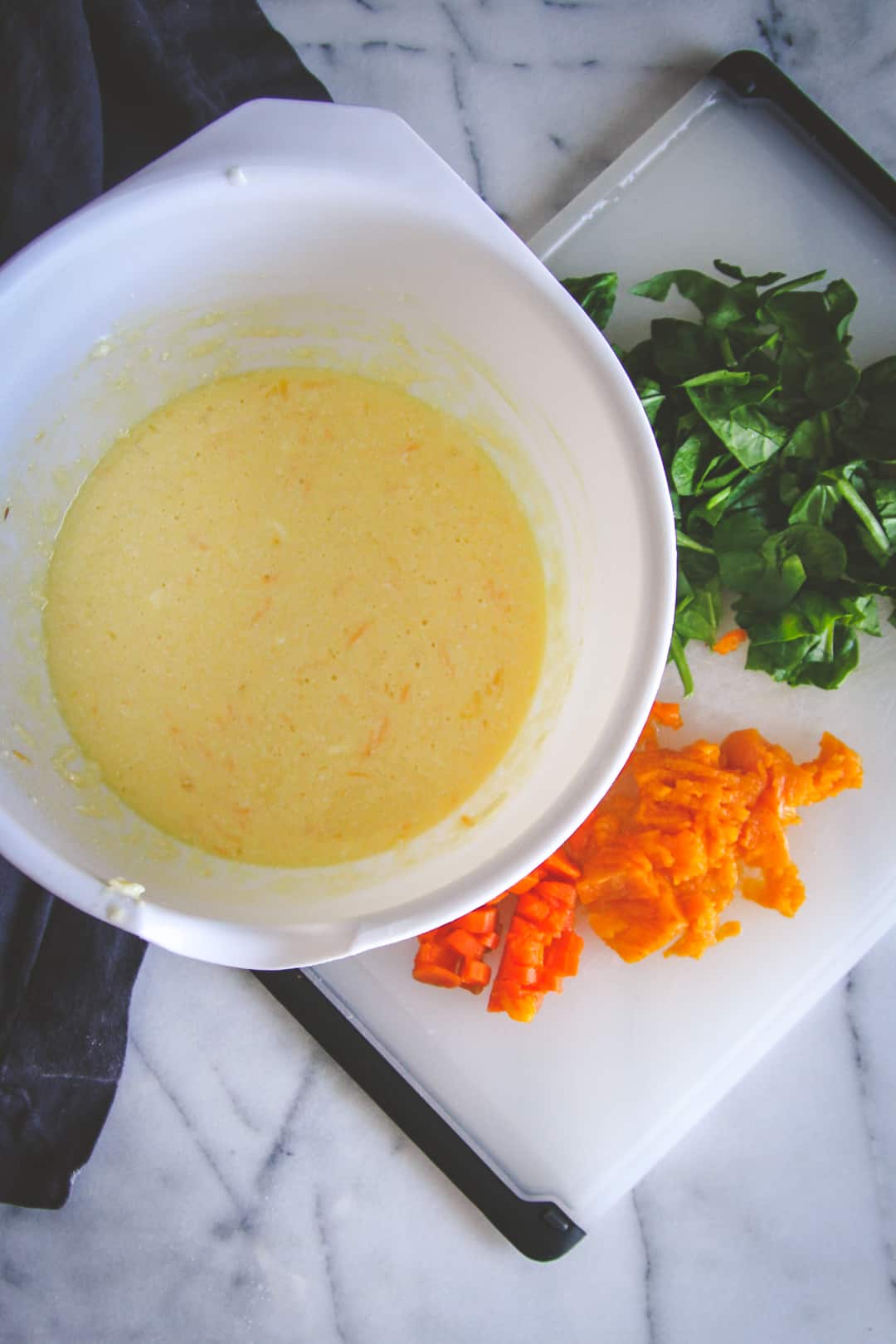 If you follow me on Instagram and been watching my Insta stories, you'll know that I've made these once a week, for the past 4 weeks in a row!
It's really exciting to be feeding Ben new foods. The joke among family (and even my husband) is that Ben has a more sophisticated palate than they do.
I've done a mix of pureed food and softer/solid food as he learns to eat. I haven't been stringently following a methodoly, I've just been seeing how it's going and following Ben's lead- that's what his pediatrician recommended and I do have to say, it's been going great.
One of the first more solid foods I fed him were eggs. He loves them! He loves to pick up the little pieces with his hands when I make them scrambled for him.
Since he's already had every fruit and vegetable under the sun, I was thinking of ways to make something he could chew that would incorporate eggs and vegetables: egg cups are perfect!
I had checked out The Baby-Led Weaning Family Cookbook: Your Baby Learns to Eat Solid Foods, You Enjoy the Convenience of One Meal for Everyone and I was immediately drawn to this recipe and concept. One meal for the whole family – YES!
I honestly love making these egg cups, and it truly is a breakfast recipe the whole family loves. I've found my favorite mix ins are sweet potato, carrot and baby spinach. They're great for 'grab and go' breakfasts – meaning I take a cup out of the fridge, microwave it, and then end up eating it in the car on the way to work lol.
This recipe makes 6 regular sized muffins, or 12 mini muffins. I just use muffin liners and no butter or cooking spray. But you could just use butter or cooking spray to grease the pan and not use liners.


Yield: 6 muffin cups
Egg Cups: a Family Breakfast Recipe (great for meal prep too)
Prep Time 5 minutes

Cook Time 20 minutes

Total Time 25 minutes
Ingredients
4 large eggs, beaten
2 tbs whole milk
2 tbs whole milk ricotta
1/2 cup grated cheddar cheese
1/4 cup cooked sweet potato, cut into small pieces
1/4 cup cooked carrots, cut into small pieces
1/4 cup baby spinach, cut into small pieces
Instructions
Preheat oven to 350. Line a muffin pan with liners 6 muffin liners (or a mini muffin pan with mini liners) and set aside.
In a bowl mix together the eggs, milk and ricotta and whisk until well incorporated.
Stir in the cheese, sweet potato, carrots and baby spinach.
Scoop into prepared muffin liners.
Bake for 20 minutes. Remove from oven, let sit in the muffin tin for an additional 20 minutes before turning them out to cool - they will deflate a little bit. Then serve and enjoy!