Filled with wholesome ingredients, these fruit and nut muesli bread rounds are perfect for a healthy snack.
Do you ever struggle with what to eat for a healthy snack? I know I do. Sure, you can have some apple slices with almond butter or dried fruit and nuts, but that gets kind of boring after a while, doesn't it?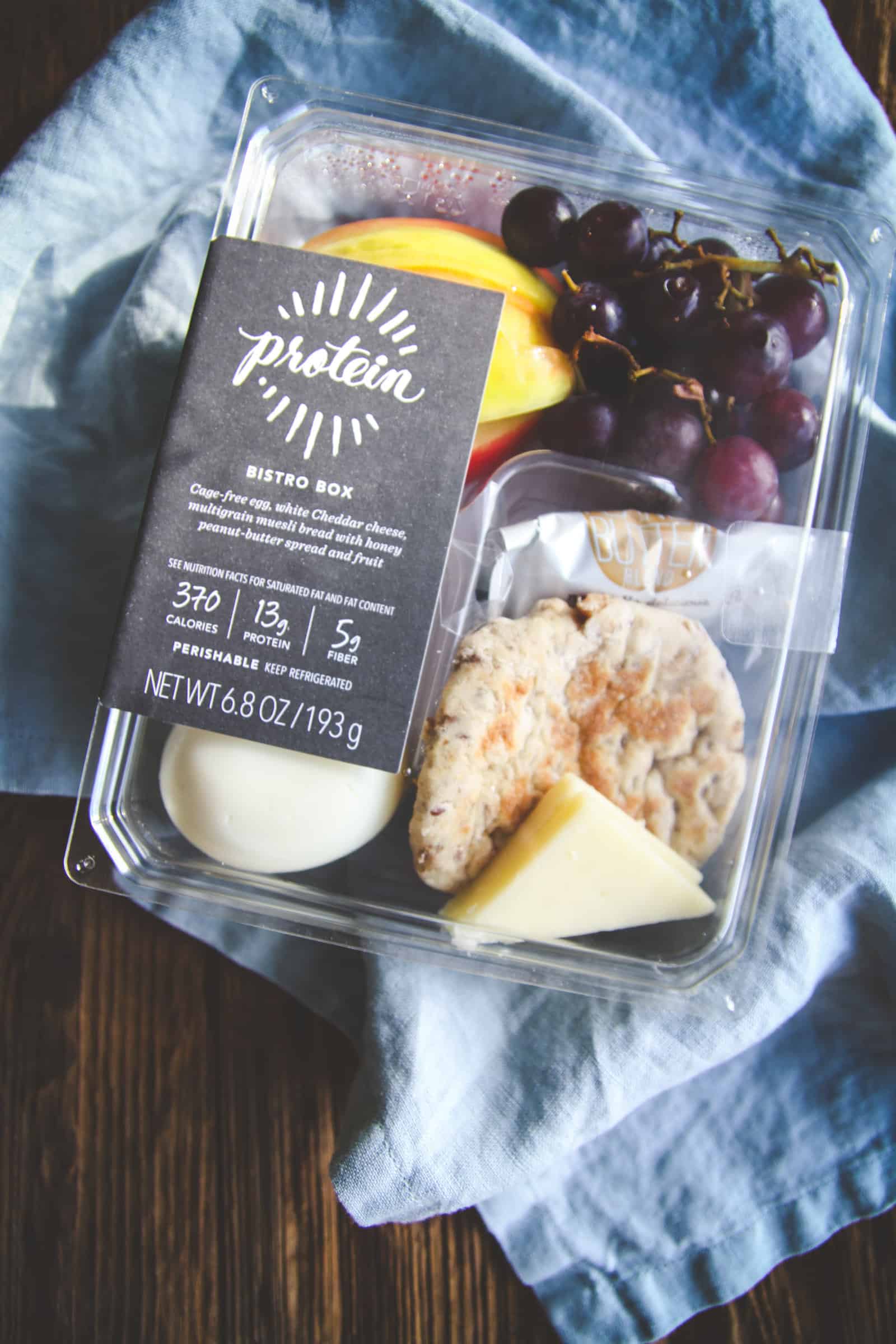 One day, I was getting some coffee at Starbucks and saw this thing called a Protein Bistro Box. It had a hardboiled egg, some fruit slices, two little pieces of cheese, a little packet of peanut butter, and a multigrain muesli bread round in it. Genius, and so delicious!
My favorite part of the box was the muesli bread round. Muesli just means a combination of fruits, nuts, and seeds.
I had never had fruit and nut bread, let alone one portioned out in little rounds which would make them perfect for snacks.
But at over $5 per Protein Bistro Box, it is not all that feasible for me to get them more than every once in a while, and I wanted those muesli bread rounds in my life!
I searched far and wide for something similar to the fruit and nut bread rounds, but everything I found was either in the form of a whole loaf of bread (and sure, you can slice it, but it dries up quickly and is just not the same) or the taste was just off. So I set out to make my own!
Whenever I'm making bread with yeast, I use Red Star Yeast (as you already know from my sheet pan pizza recipe). There simply is no other brand of yeast I use, because Red Star Yeast truly makes bread baking successful. I tested this recipe with three of their yeasts, and honestly, they all worked GREAT! If you're short on time, use the quick-rise yeast and cut the rising times in the recipe in half. Basically, you cannot go wrong using Red Star Yeast!
The end result of my recipe testing was amazing. These fruit and nut muesli bread rounds are so delicious. They're slightly sweet, have a wonderful combination of dried fruit, nuts, and seeds in them (you can mix  in different kinds of fruit and nuts depending on what you have on hand – i.e., walnuts in place of pecans, dried berries in place of rasins, etc. ) and they truly are perfect for healthy snacking. They freeze really well too, so you can make a batch and freeze what you won't use, and then have fresh bread waiting for you in the freezer!
Baking bread can be a little intimidating, but making these bread rounds was really fun and not difficult at all. I baked them on a Sunday afternoon and it felt so good to have such healthy snacks made for the coming work week.
I'd love to know from you – what is your favorite kind of bread or healthy snack?


Yield: 21 rounds
Fruit and Nut Muesli Bread Rounds Recipe
Prep Time 2 minutes

Total Time 2 minutes
Ingredients
Ingredients:
1 ½ cups warm water
I packet Red Star Yeast Active Dry Yeast (or you could use Red Star Yeast Instant Dry Yeast, or Platinum Yeast)
½ teaspoon salt
¼ cup honey
¼ cup oats
2 cups all-purpose flour
1 ¼ cups whole wheat flour
¼ cup each: dried apricots, raisins, dried cranberries, chopped pecans, sunflower seeds
Instructions
Combine warm water (I warm the water in the microwave for 30 seconds-1 minute), yeast, salt, honey and oats in a large bowl, stir once, and allow to rest for 5-10 minutes, until the mixture is foamy on top.

Slowly stir in the all-purpose and whole wheat flour and mix until dough just begins to form. You can do this with a stand mixer with a dough attachment set on low, or by hand (which is what I did for these bread rounds). It may seem like there is not enough water, but it is once the dough is mixed.

Add in the chopped dried fruit, nuts and seeds and stir a few times.

Turn dough onto a floured surface and knead for 5-8 minutes, until the fruit, nuts and seeds have really been incorporated into the dough. The dough should be in one big ball shape.

Put the dough into an oiled bowl, cover with a kitchen towel or cover with plastic wrap and allow to rise for an hour.

Turn the dough onto a floured surface and shape it into a large rectangle, then using a pizza cutter or a knife cut the dough into 18-21 squares.

Line two baking sheets with silicone baking mats or parchment paper.

One by one, take the dough squares and form them into rounds, then place on the prepared baking sheets. When all the dough has been made into rounds and on the baking sheets, cover the baking sheets with plastic wrap and allow to rise for another hour.

Preheat oven to 375. Remove plastic wrap from the baking sheets, and bake the bread rounds for 15 minutes, or until the bottoms are slightly golden brown.

Remove from oven and allow to cool before serving.
Notes
These bread rounds freeze/defrost really well. To freeze them simply allow the bread rounds to cool completely, then store in a freezer storage bag. When ready to enjoy, remove a round from the freezer and allow it to come to defrost on the counter, or microwave for 30 seconds.


Looking for more bread recipe inspiration? Check out Red Star Yeast on facebook, pinterest, twitter and instagram.
This deliciousness is brought to you by Red Star Yeast, all opinions are as always my own, thank you for supporting the brands and products I love and that make the Sweetphi blog possible.