Green smoothies can be intimidating to make, but I assure you, with this recipe, you're going to make a green smoothie recipe…that actually tastes good!
With the summer of smoothies and salads fully underway (weeks 1, 2 and 3 menu and shopping lists are live!!) I'm finding myself looking forward to our morning smoothie. Something I honestly never thought would be something I'd be jazzed about.
In the mornings I'm holding my son Ben as I zoom around the kitchen trying to get everything done before leaving. Without prep and making the smoothie bags/having them ready to go in the morning, smoothies would not happen! Anyway, Ben is super curious about whatever I'm drinking and so I've been giving him little tastes of the smoothies.
He loves them! So much so, that I've been giving him a little cup with his breakfast of whatever smoothie we're having.
I feel so good about the fact that he loves the fruit and veggies in these smoothies as much as I do. It's a proud mom moment! Also, I still cannot believe he is 1 already, I shared a post with some thoughts on the first year of motherhood to mark the occasion.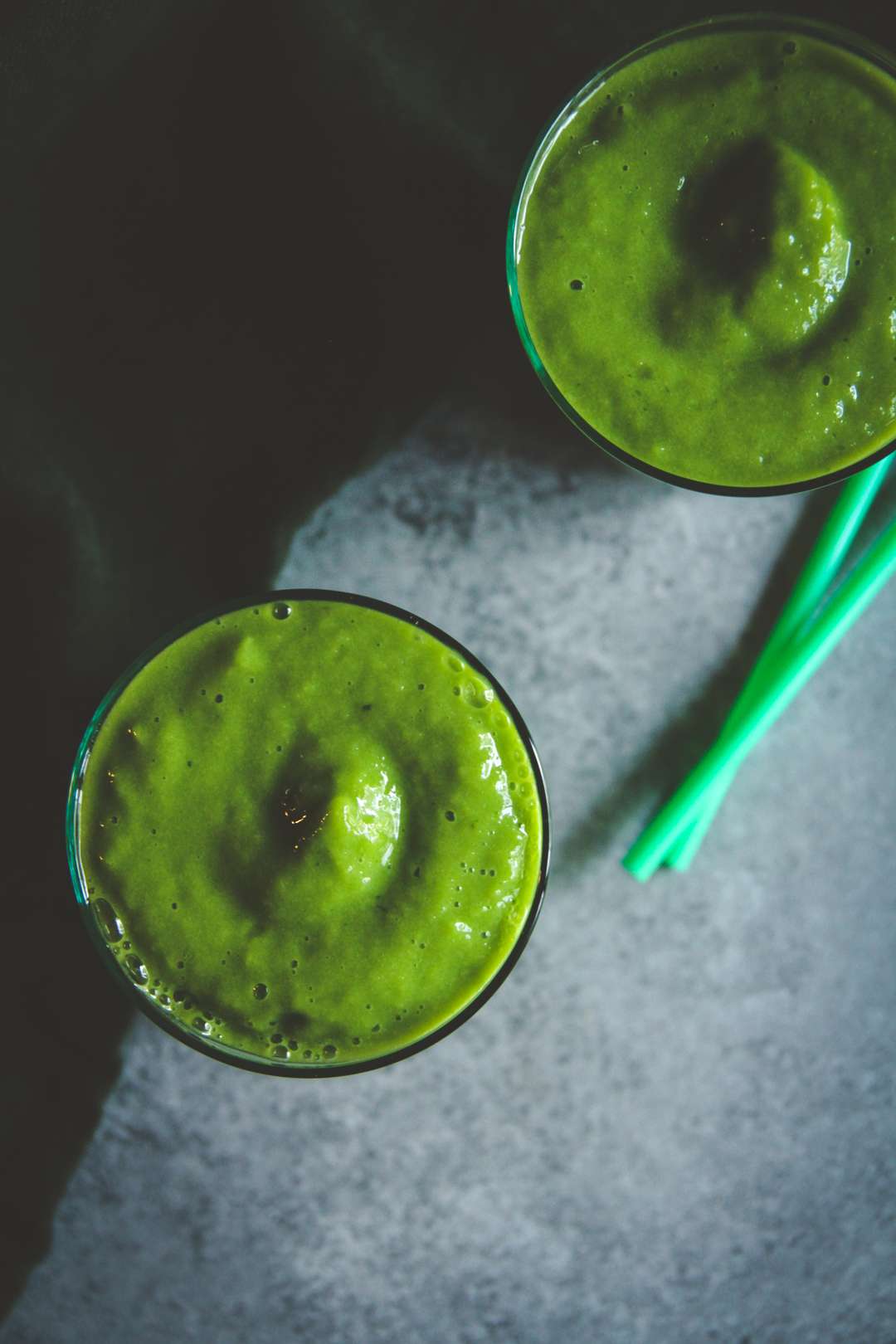 Green smoothies are such a fantastic way to get in extra fruit and veggies and so many amazing nutrients that come along with the ingredients (here are just a few):
Mango- vitamin C, A, fiber, folate
Spinach-vitamin K, manganese, vitamin B6
Pineapple – Vitamin C, thiamine, magnesium
Now that I've had a bunch of green smoothies, and I can tell you, not all green smoothies are created equal. I like when they're fresh and bright and tropical. I don't like when they're milky and bland. I want that bright green color!
In the mornings, I always ask my husband which smoothie he'd like me to make, and much to my surprise he's always asking for 'that green one that tastes good'! lol!
If you're looking for a refreshing, delicious morning smoothie, this green smoothie is definitely recommended.

Green Smoothie Recipe...that actually tastes good!
Ingredients
1 cup pineapple chunks (I buy the frozen ones)
1 cup mango chunks (I buy the frozen ones)
½ cup spinach
½ cup kale (instead of kale you could use spinach)
1 banana, sliced
¾ cup milk of choice (I like using unsweetened almond milk)
¾ cup coconut water
½ cup water
Instructions
Combine pineapple, mango, spinach, kale and banana into a freezer safe bag.
Freeze overnight.
When ready to make smoothie, combine contents of the smoothie bag into a blender (I suggest a very high powered blender, like this one which is the one I use) pour in liquid (milk, coconut water, water) and blend until smooth 1-2 minutes. Serve immediately
If not wanting to freeze, add fresh ingredients and add ice-I will say this makes a good smoothie, but it's not as good as when the fruit has been previously frozen.
Sign up for email updates and get a free eCookbook with our top 25 recipes!