Today I'm going to share with you a guide for a relaxing weekend in Milwaukee, WI – where to stay, what to see and do and of course recommendations on where to eat. This would also make an amazing "babymoon" trip itinerary for any fellow expecting mamas out there.
I often get asked by family and friends who are planning to visit Milwaukee what my recommendations are for things to do, where to stay, and what to eat. Since Milwaukee is the city I live in, I didn't really have any recommendations on where to stay, until now, because I hadn't stayed anywhere besides my house lol. I can now highly recommend one of the most wonderful place to stay:
The Kimpton Journeyman Hotel.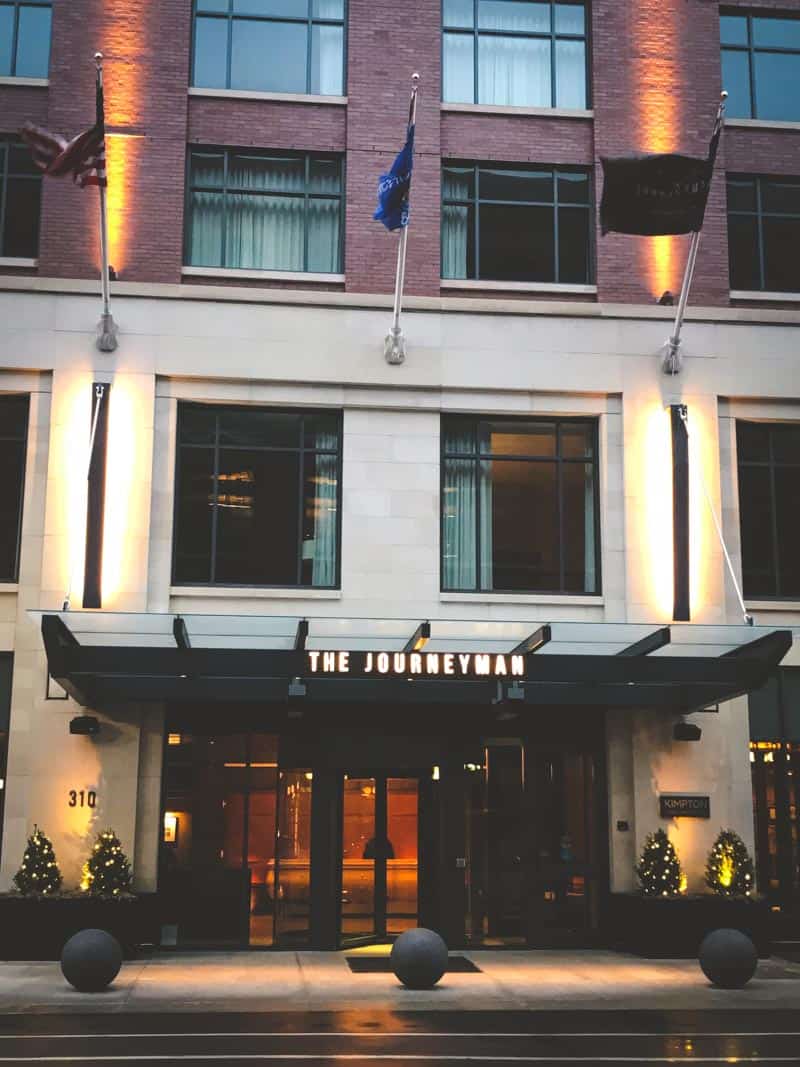 Where to stay: The Kimpton Journeyman Hotel Milwaukee
Over the last year, I kept hearing things about a new hotel being built in the historic Third Ward in Milwaukee. Well, that hotel just so happens to be The Kimpton Journeyman Hotel, which opened in 2016. It is gorgeous! The hotel is a 158 room boutique hotel which has an amazing restaurant on the ground floor (more on that in the 'where to eat' section below) and a gorgeous rooftop bar with panoramic views of the city.
Before even going, I loved that the Journeyman Hotel is proudly pet friendly, which meant that we could bring our little angel, Clover. Upon checking in, the hotel wrote her name on a little chalk board and told us where she was all welcome (basically everywhere in the hotel! She was even welcome at their happy hour or morning coffee!)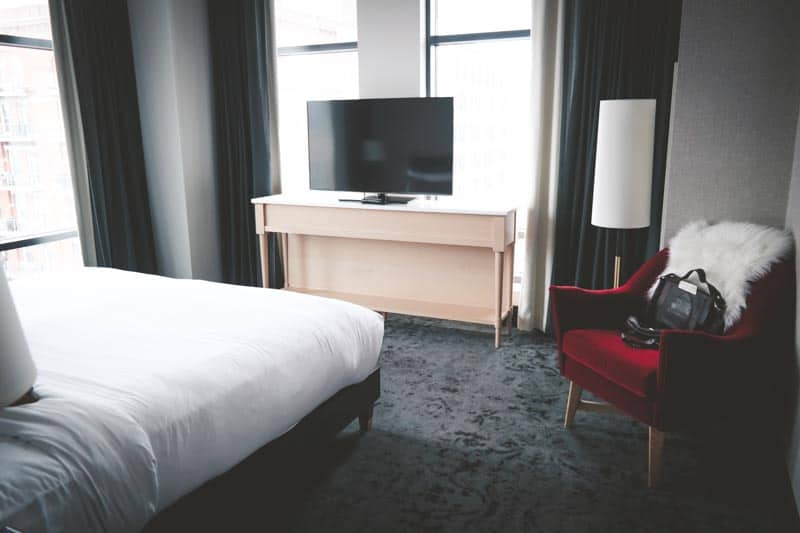 The room was simply stunning. There's no other way to describe it. Designed with comfort, luxury, relaxation and travelers in mind, the room had everything one could want: views, beautiful Milwaukee themed artwork, super comfortable bed, and a bathroom that will forever give me design envy. There was even this really cool bag that one could 'borrow or buy' made by a local artisan.
Are you ready to see the bathroom that I want to live in? Just look at that beautiful bathtub!!!! In the middle is a baby bump picture of me – I'm now 32 weeks!!
The Journeyman also had the best room service ever – you guys – I'm talking the worlds best cheese board and these strawberries and fudge sauce with a marshmallow-like dipping sauce. Pretty much the best menu items evvvvverrrrr.
Where to eat:
There is so much great food in Milwaukee, that's for sure. I love the restaurant scene in this city. For this relaxing weekend, we ate at places convenient/close to where we were staying and where our activities were.
The Outsider – Even if you're not staying at the Journeyman hotel, you want to make a stop at this beautiful rooftop bar, that's for sure. The Outsider features an impressive cocktail and beer list, as well as a small bites menu.
The funny thing is that I've never been much of a drinker, but ever since becoming pregnant, I love smelling cocktails. It's super weird, I know lol. I'm always envious of the delicious smelling cocktails my hubby gets. I sheepishly asked for a 'mocktail' and the server said "not a problem" and came back with THE MOST DELICIOUS drink ever. It was a concoction that was so good, that I ordered a second one lol.
It was fresh and fruity and sweet, but not overly sweet. I was very impressed. We ordered a little snack which was the perfect little bites of food to tide us over until dinner.
Cafe Benelux– Named after the Benelux region (Belgium, Netherlands, and Luxembourg), Cafe Benelux features region favorites, as well as a large menu and serves food from breakfast through midnight, every night of the week. It's a brunch favorite.
We ordered all the brunch foods: a waffle, a breakfast burger, and these delicious little beignets!
Tre Rivali –Tre Rivali is located on the ground floor of the Journeyman hotel, but is not to be dismissed as a 'hotel restaurant' – it is a restaurant true destination that should be sought out.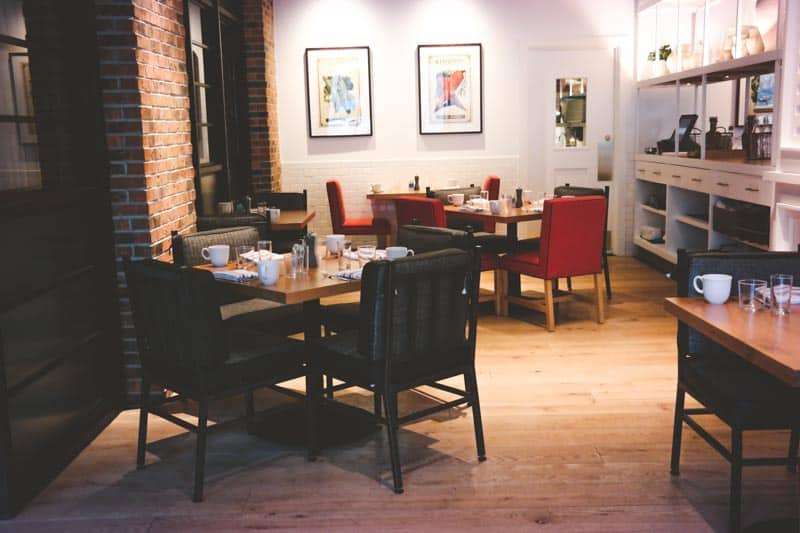 I've been there for dinner on several occasions, and it has never disappointed. This time was no different. Tre Rivali's menu plays host to the coastline countries with a wholesome Mediterranean menu that draws culinary inspiration from Italy, France, Spain, and Greece, to Morocco, Turkey, and Israel.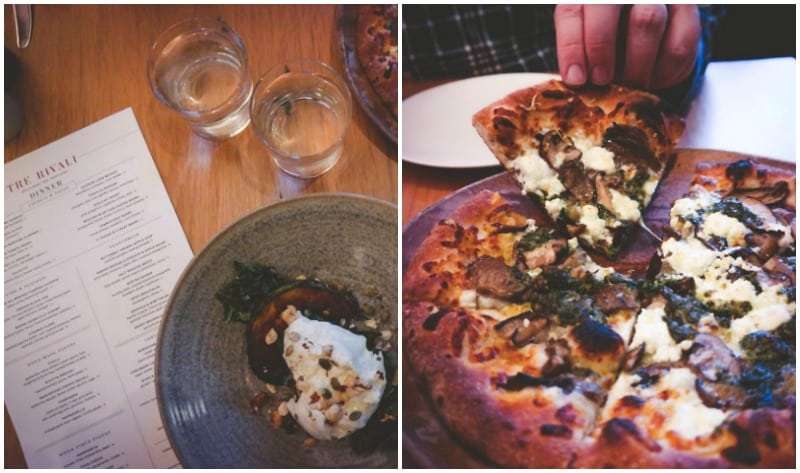 They have super amazing wood fire pizzas (which are actually served at The Journeyman Hotel during the happy hour), and I had this burrata squash hazelnut salad that I have been dying to recreate!
Also not to be missed is brunch at Tre Rivali. Usually it is impossible to find a seat at a restaurant for Sunday brunch at a reasonable hour in Milwaukee. However, we were delighted to find that there was ample seating. And the food – again, totally delicious.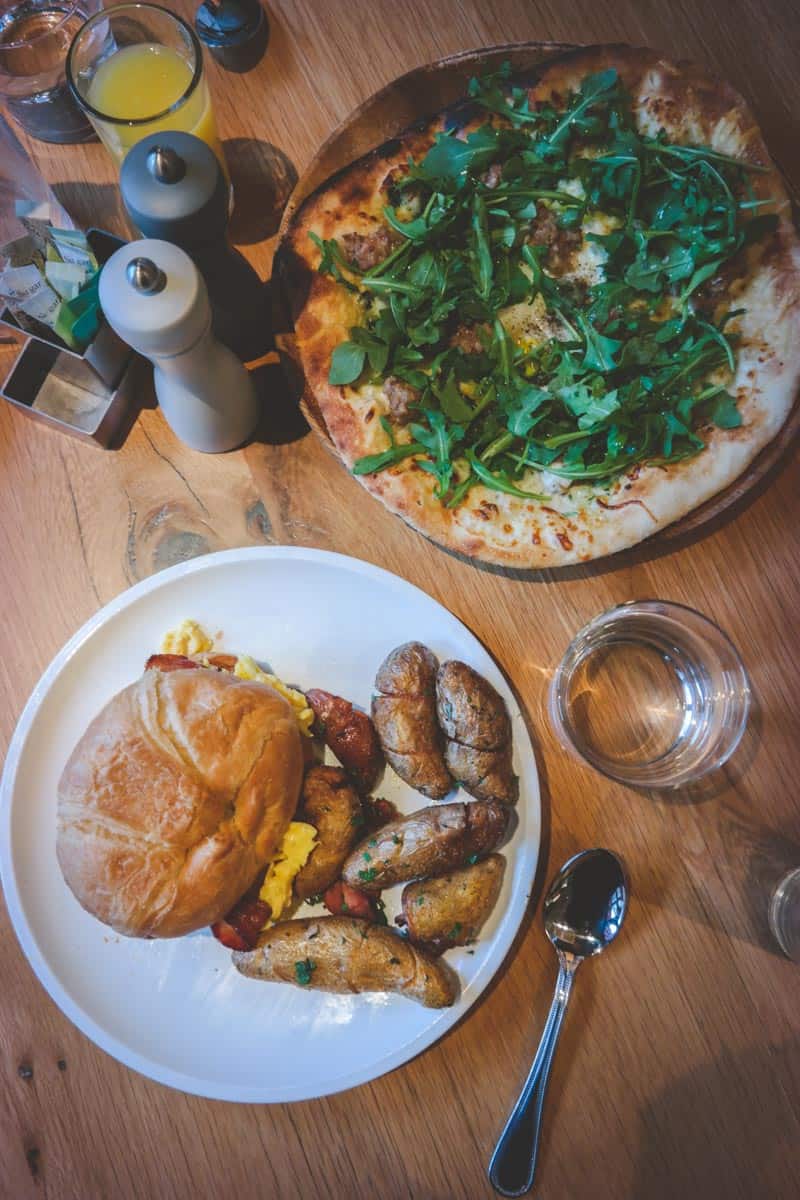 The Milwaukee Public Market – The Milwaukee Public Market holds a special place in my heart. It's where my husband and I had our wedding 5 years ago (we were one of the first weddings there!) and it's where I had my cookbook signing party.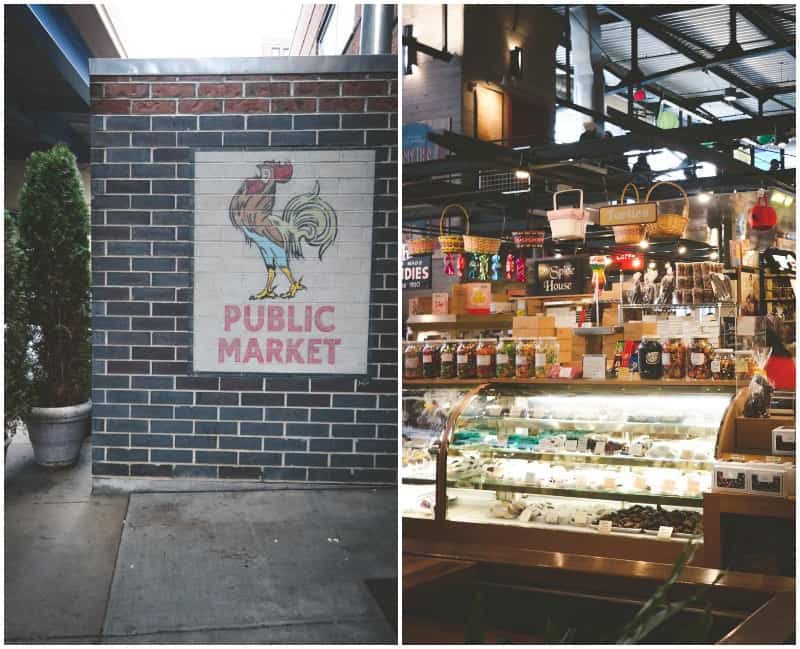 The Milwaukee Public Market is an indoor market where the focus is on Wisconsin products (think cheese, frozen custard, coffee) and has amazing vendors ranging from Thai to Mexican and everything in-between.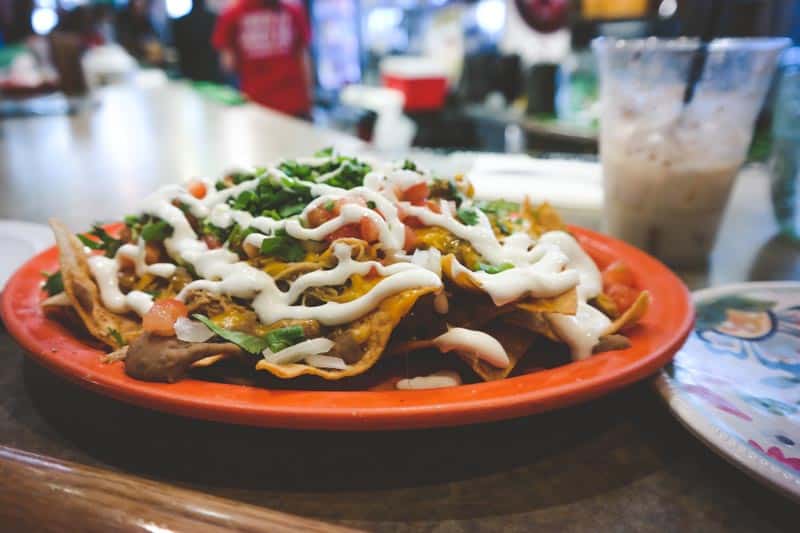 Rumpus Room – This is a restaurant we have been going to since it opened (aka – I've been there many times!) The menu offers plates inspired by a love for quality, regionally sourced ingredients. My favorite thing on their menu is the Pork Schnitzel – it's a breaded boneless pork loin with arugula, shaved mushrooms, a fried egg (which I had to ruin because I'm preggo and cannot eat a sunny side up egg), and Foenegreek gouda and I legit order it every time we go there because it's just so perfect. The Rumpus Room is really conveniently located across the street from the Marcus Center for the Performing Arts Theater so it's perfect for dinner before a show.
Things to do:
Milwaukee has many many things to do! If you're looking for relaxing activities, here are my recommendations:
FLOAT Milwaukee–Have you ever heard of sensory deprecation 'float' tanks? They're tanks of Epsom salt water (so you float) and are in rooms that can be completely pitch black and quiet – hence the sensory deprivation. The rooms are kept really warm (95 degrees). Floatation tanks are designed to create a condition which is ideal for the relaxation and rejuvenation of the mind and body. I had done a 'float' before, but didn't hear the part of the instructions where the lights in the room could go off. So essentially it felt like I was just in a bath tub tank with a lid. This time though, it was much more relaxing, and instead of a 'tank' I got to try a pool. Being pregnant it was also a different experience. I had read that you could hear your baby's heartbeat, while I didn't hear the heartbeat, when the baby kicked, it did create a ripple of water which was really cute. My husband did say he had an "existential experience" where he felt like he was in space lol, so it really is different for everyone. Have you ever floated?
Neroli Salon & Spa – I've been to a lot of different salon and spas in my day, and I have to tell you, Neroli is at the very top of my list, my list of best spas of all time! It's an Aveda salon and spa and each service was simply outstanding. My hubby and I got pedicures – he had never had a pedicure, so it was really fun to get them done together, mine included this glorious cooling treatment which was applied with a paintbrush. I had a prenatal massage which was so incredible, and he got a facial and then haircut and beard trim. He had never had a facial (I have never had one) and I about died laughing when he was telling me how they kept putting scrubs and lotions on his face, it was too cute, and now I really want to get one (I'll be scheduling an appointment at Neroli asap!)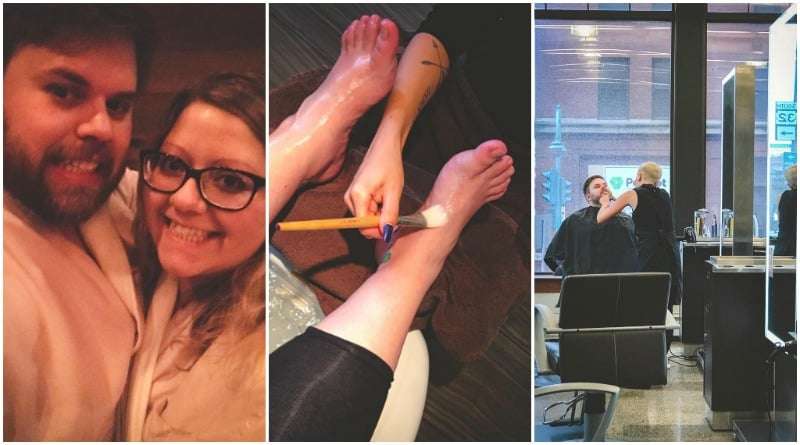 The Milwaukee Repertory Theater – The Milwaukee Repertory Theater is nationally recognized as one of the top regional theaters in the country. We have been several times, and I love seeing different shows in the beautiful theater. We saw a production of The Glass Menagerie (the play that put Tennessee Walker on the map). We arrived early and there just so happened to be a discussion of the play beforehand, so we learned so much about the history of the author and about the production before the show, which I found super interesting.
The next time you're looking for a relaxing weekend, I'd highly recommend spending a weekend in Milwaukee!
This post is brought to you by my partnership with Visit Milwaukee. A big thank you to Visit Milwaukee for coordinating this weekend. As always, all thoughts and opinions are mine alone. Thank you for reading and supporting the brands I partner with which make the SweetPhi blog possible.
Other posts you might enjoy:
I'd love to hear from you – what is the most relaxing vacation you've been on?