Looking for an afternoon tea time experience with delicious treats and tea? Well, I have just the recommendation for you: high tea at the Pfister Hotel in Milwaukee!
Earlier this year (what feels like ages ago) my husband and I went to London. We had such a great time, and absolutely loved it. While we were there, someone suggested to us that we had to have afternoon tea. Before traveling, I had been super busy finishing up my cookbook, so I hadn't had time to plan a lot of things. One of the days we were there, we stopped at a place to have afternoon tea. Turns out, you need reservations (like months in advance), which we clearly didn't have, but they said they could serve us tea in the bar area. It was such a fun experience: little tea sandwiches and pastries, and of course delicious tea. The experience and fun of it really stayed with me.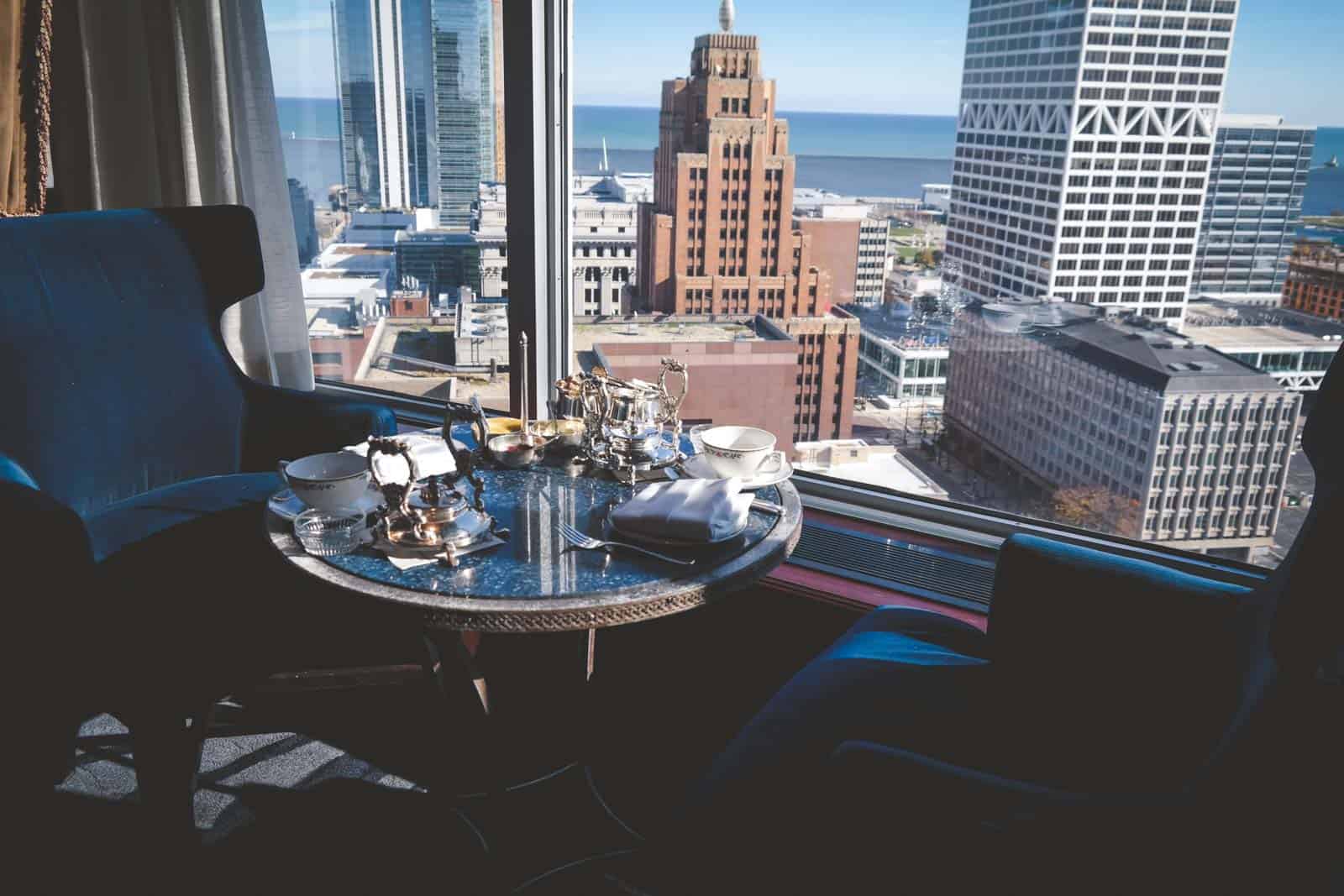 When we returned home, it was around my birthday (March) and my husband looked into finding a place hear us that served afternoon tea. Turns out, right in the city we live (Milwaukee), at one of my favorite places (The Pfister Hotel), they serve an afternoon tea!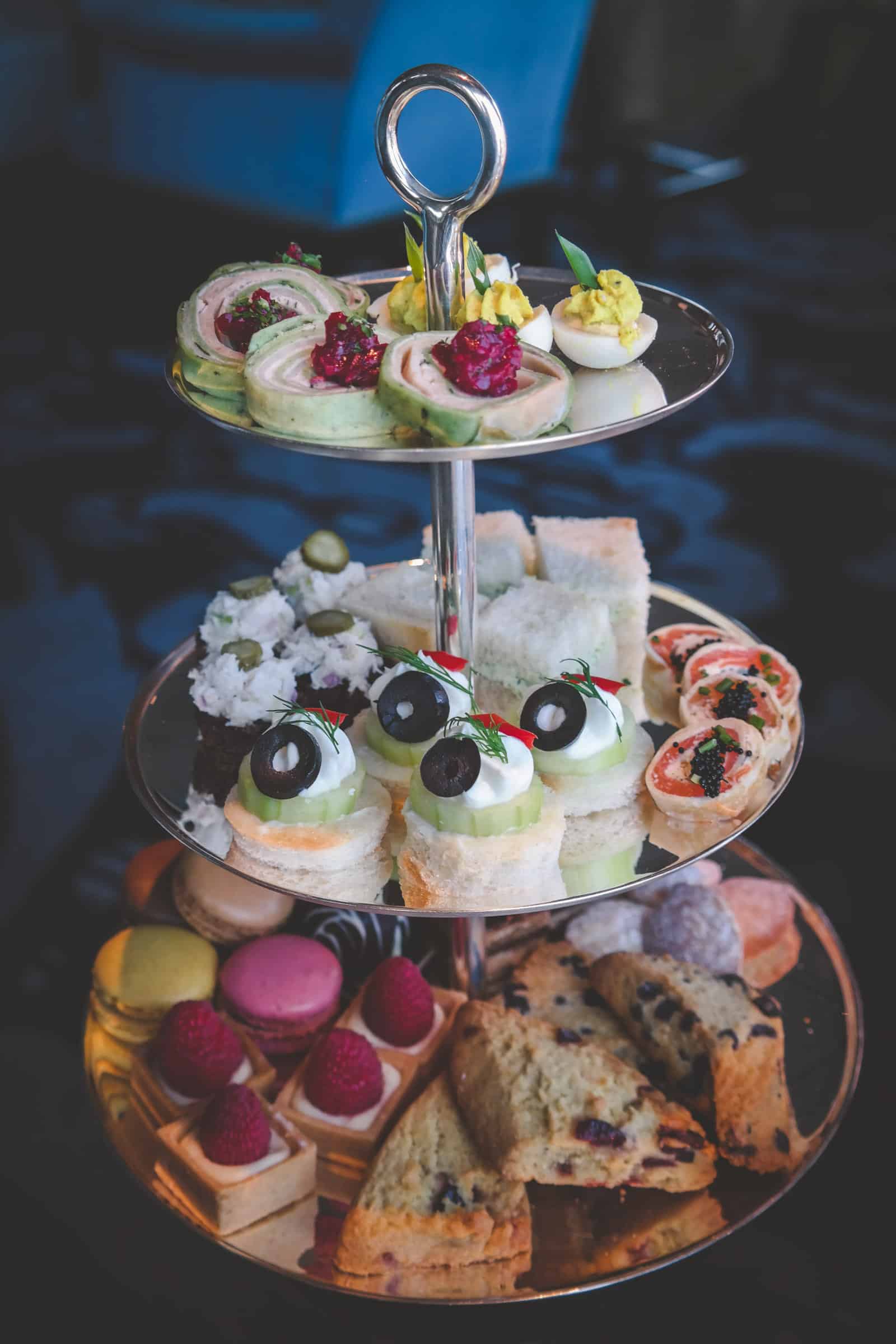 Turns out, The Pfister Hotel serves afternoon tea on the weekends from October – April in their beautiful Blu room which has incredible views of the city and looks out over Lake Michigan.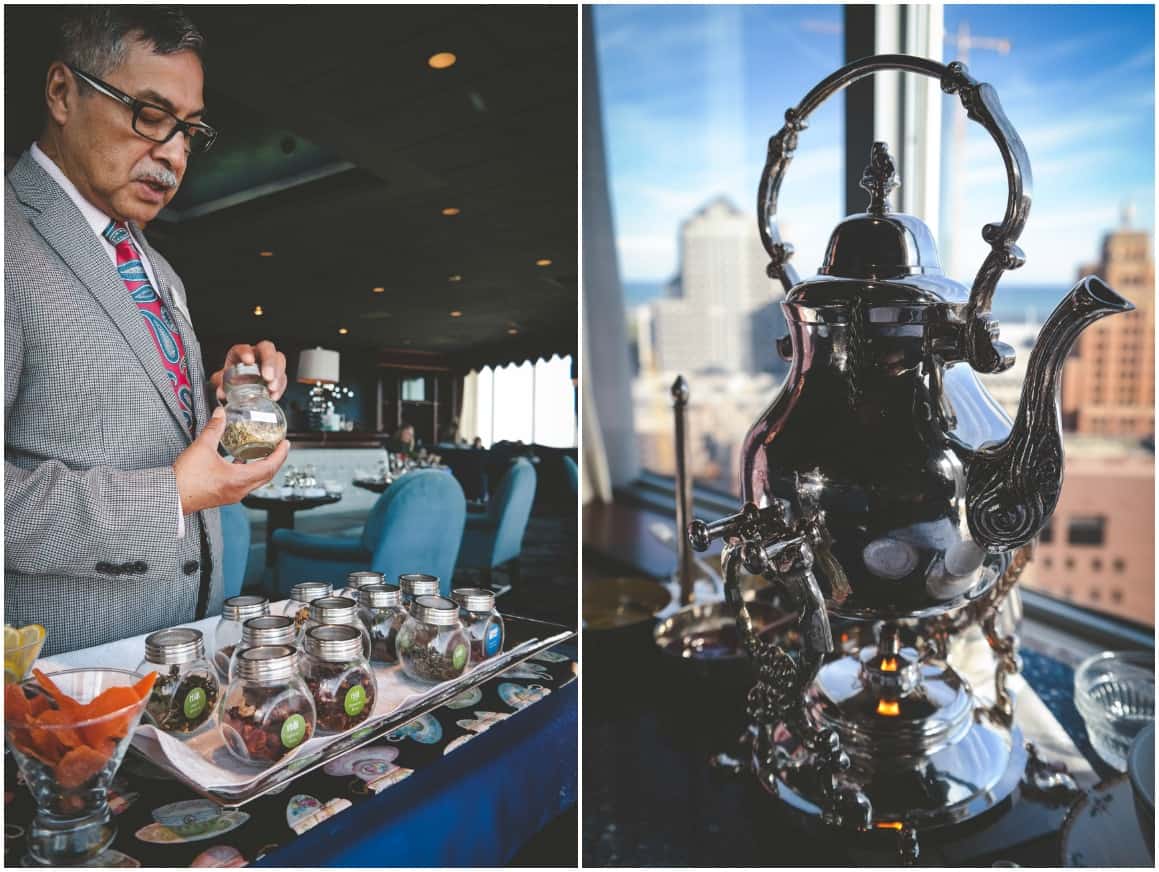 Earlier in the year, there weren't any reservations left, so we eagerly awaited until fall of this year, when thankfully they expanded their afternoon tea time offerings.
To say that we had a wonderful experience would be an understatement, totally worth the wait!
Our table was right next to the windows and had a marvelous view of the city and Lake Michigan. The sun was super bright and glistened off the water and all the silver that adorned our table for tea service.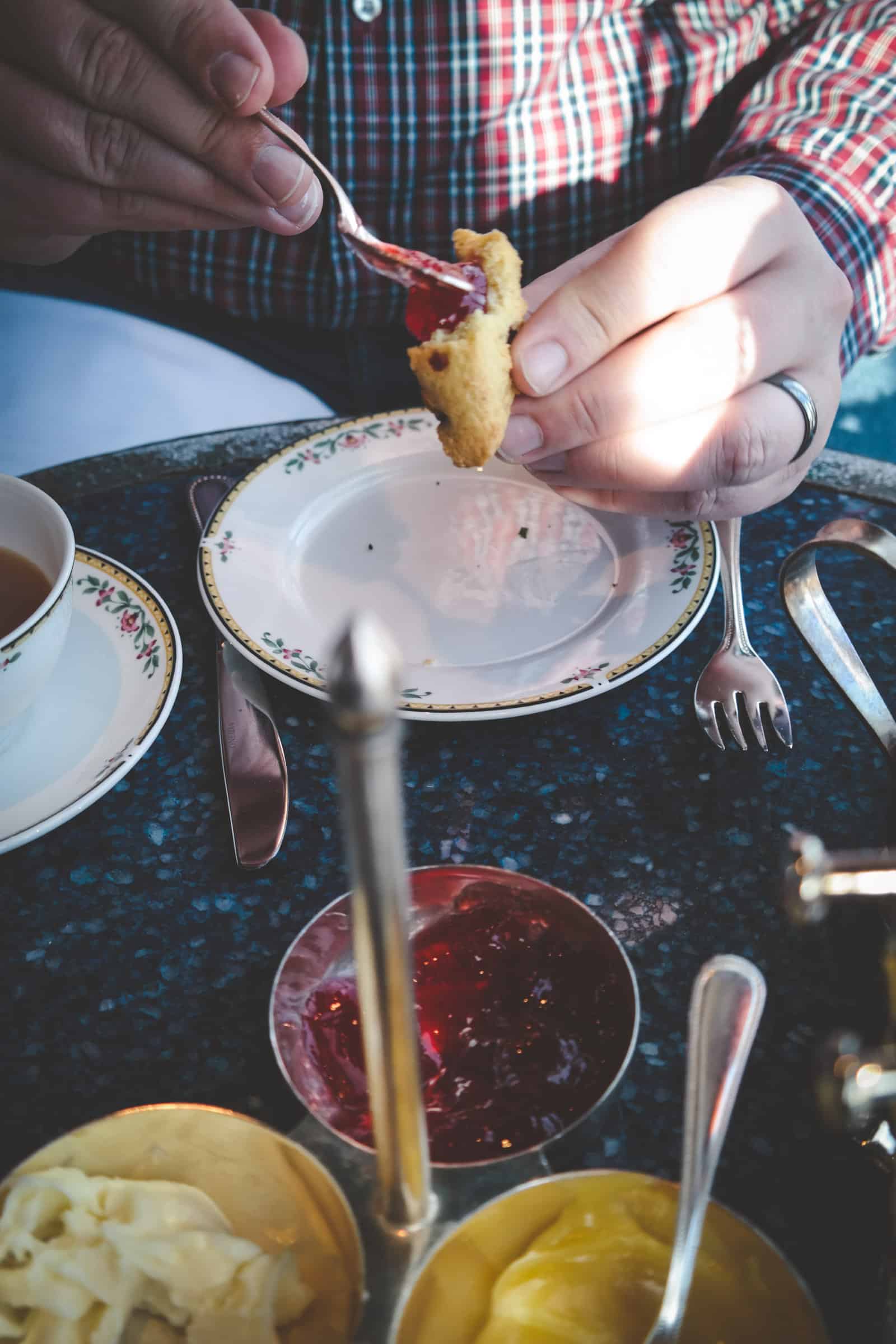 A Tea Butler brings around a tableside cart and tells you about all the different varieties of tea, the origins, the flavors and offers pairing suggestions. The tea service is accompanied by the most delectable food – little sandwiches, pastries, and fresh scones. On the table there was also three spreads for the scones: a marmalade, a mascarpone cream spread, and a lemon curd. All three were so good, and those scones, omg, literally the best I've ever had. And all the while, there is a live harp player, playing beautiful melodic music.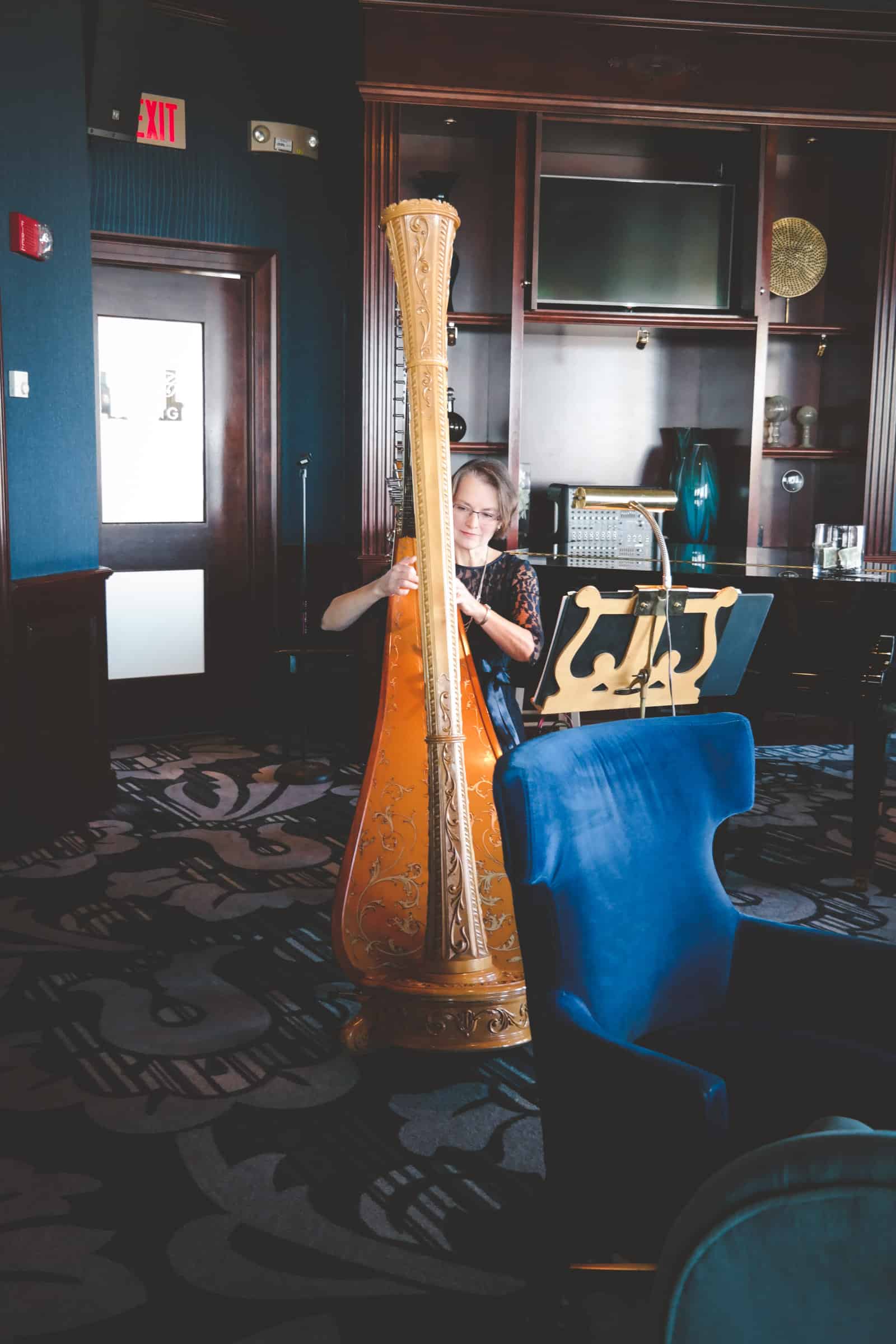 The panoramic views, the incredible service, the delicious food and tea, the music and atmosphere at the the Pfister – wow, what an incredible afternoon tea experience. I would highly highly recommend making a reservation to check it out, I know we will be back!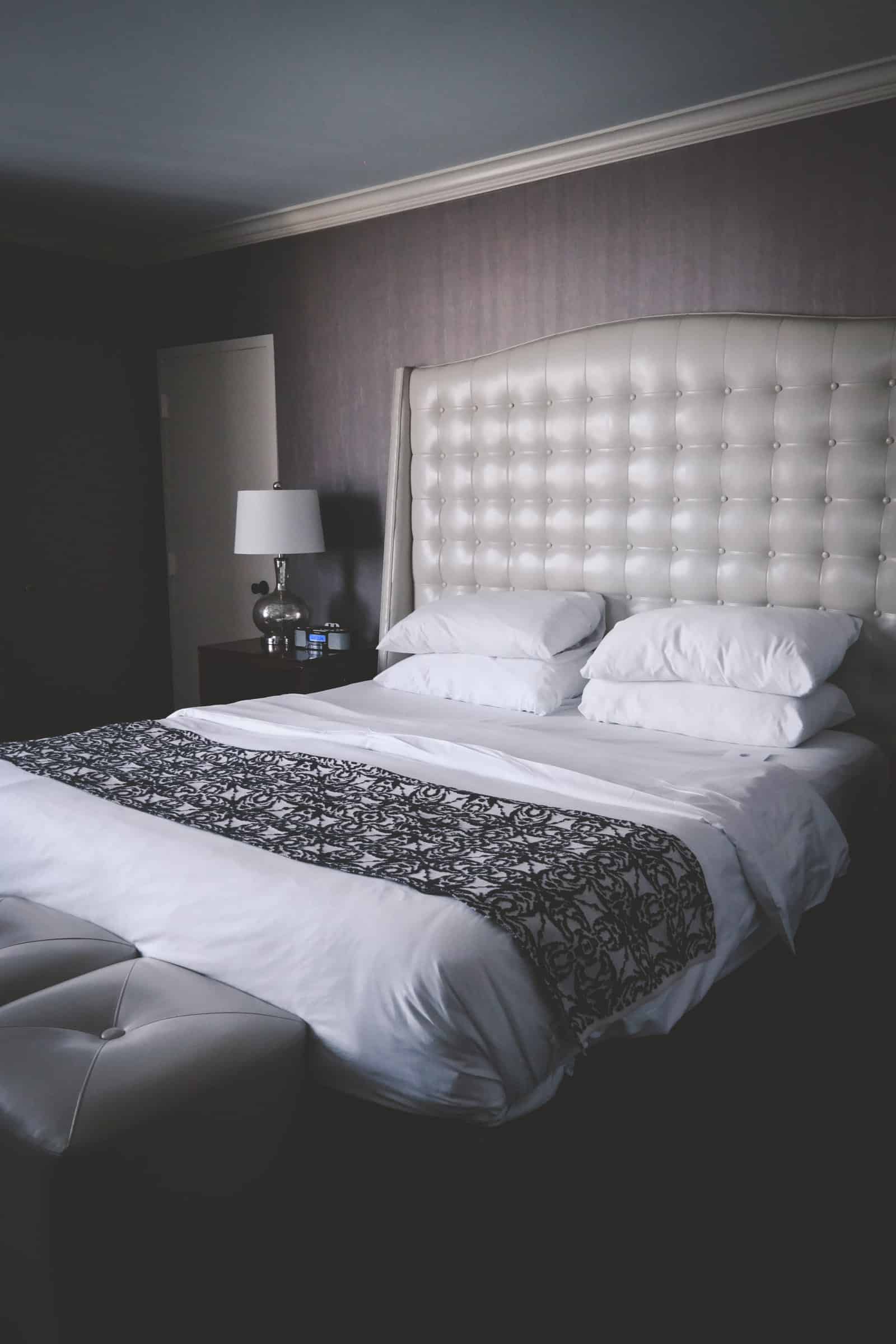 After tea, we decided to make a little staycation out of it and spend the night at the Pfister. We had both gone to the Pfister for brunch, the spa (it's my favorite spa in Milwaukee) or events before, but never stayed in one of their rooms.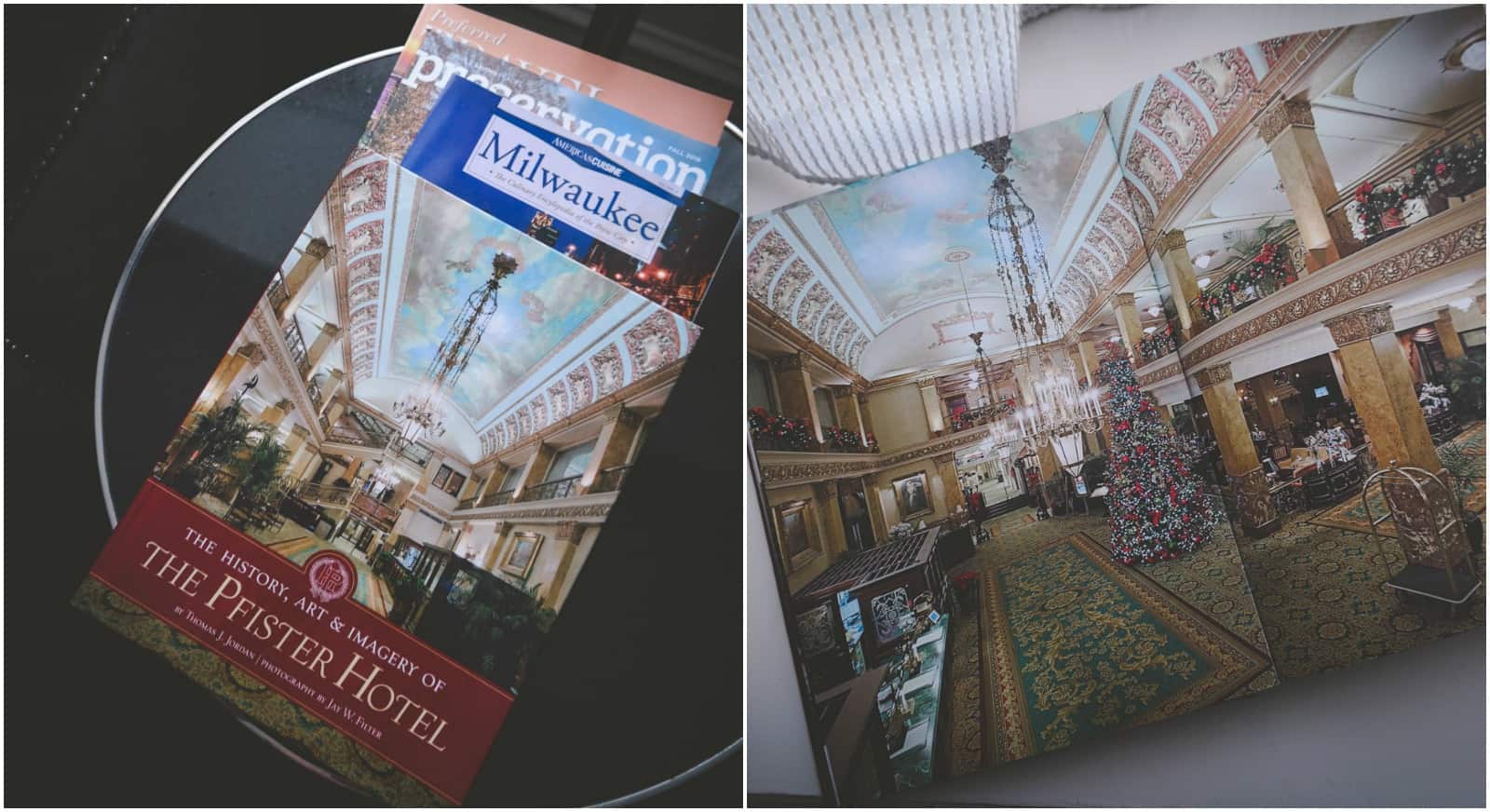 The hotel is nothing short of amazing, it really is as luxurious and gorgeous as in their display and history book they had in the room (in the above picture). The bed was suuuuper comfy, and the room was so comfy and cozy, we didn't want to leave.
We ordered room service and were shocked at how ginormous the portions were, the food was really good so we were happy we got to try each other's food.
Then in the morning we watched the sunrise from our room and then had breakfast in the hotel lounge (again with gorgeous views on the 23rd floor). It really felt like we were on a little vacation, it was so much fun! If you're looking for a really fun afternoon with your significant other, girlfriends, or even by yourself, I would highly recommend the afternoon tea at the Pfister in Milwaukee.
Other posts you might enjoy:
Thank you to the Pfister hotel for hosting us for our afternoon tea experience and overnight staycation. As always, all thoughts and opinions are mine alone. Thank you for reading and supporting the brands I partner with which make the SweetPhi blog possible.