Oh my goodness, these lattes are SO good!  They have legit replaced my morning Starbucks coffee and that is saying A LOT!  When you read on to learn how easy these are to make, you won't believe it!
The first time I had a maple latte was when I was on my trip to Vermont in July.  I got home and couldn't stop thinking about the amazing maple latte I had….ok, really, all of the delicious maple treats I enjoyed.  I knew I had to recreate the iced maple latte at home.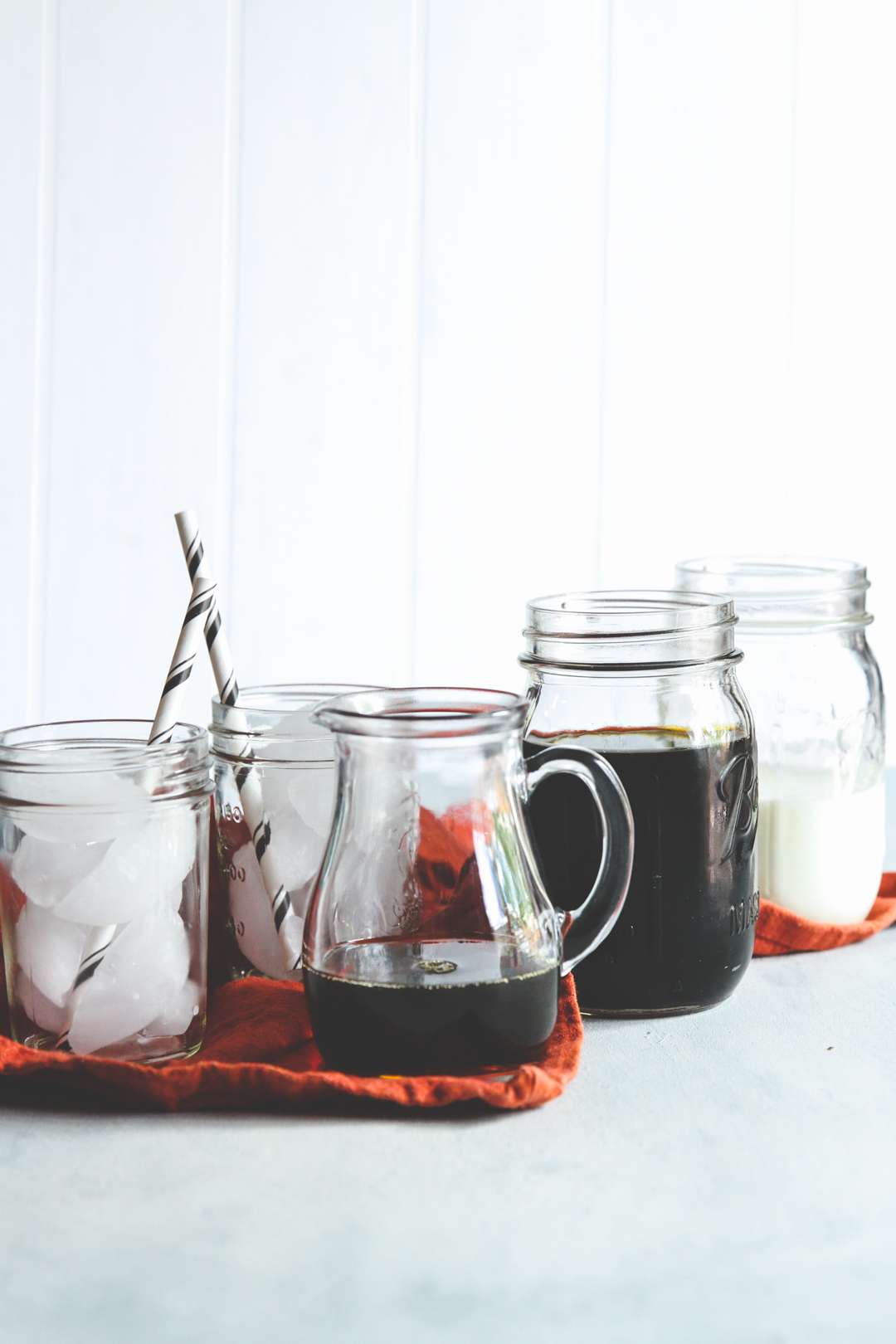 I have always prefer iced coffee – even in the dead of the winter – so naturally, that is how I enjoy this drink, but you can enjoy it hot too.  That's the best part – it's so flexible and SO tasty.  This latte has the perfect amount of sweetness; nothing too overpowering.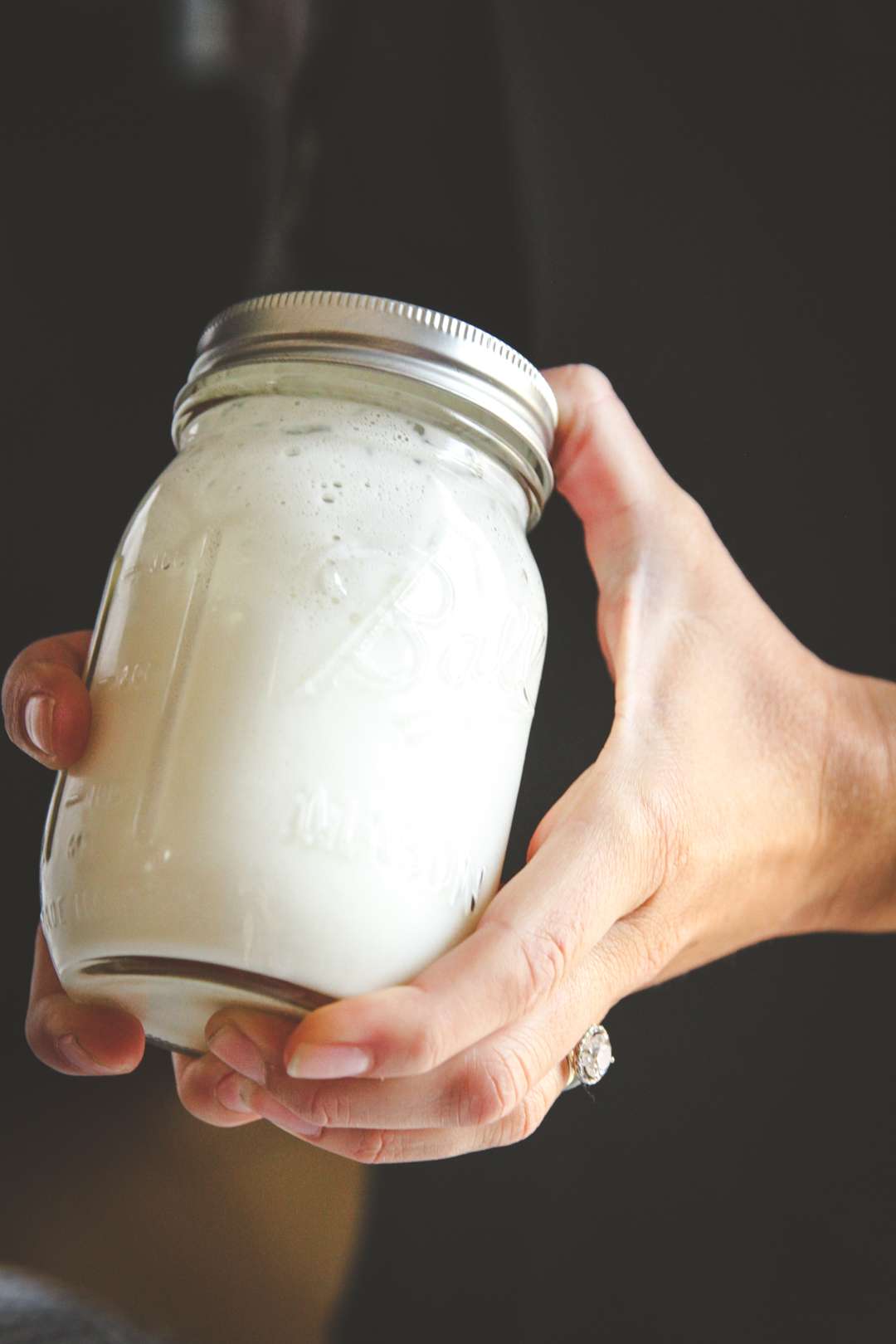 Enough of my gushing about how much I love this drink.  I bet you're wondering how you can make a latte at home, aren't you?  It's so easy – a few quick steps and a mason jar is all it takes!
How to make an iced maple latte at home:
Pour milk and shake vigorously
Microwave
Add maple syrup and foam
Stir and enjoy!
Of course, there are a few more details in the recipe below, but really it's as simple as it sounds.  And once you make this iced maple latte at home once, you'll wonder why you haven't been doing it all along.  Making your latte at home just saved you $5!  I'd love to hear – now what will you do with that extra $5 everyday?
Once you start making these lattes at home, I think you'll be addicted.  So, if you loved the homemade maple latte, I have another one for you to try!  My homemade iced salted honey latte is the one where I learned just how simple it was to make lattes at home. Hope you enjoy!


Yield: 2 lattes
Homemade Iced Maple Latte
Prep Time 5 minutes

Total Time 5 minutes
Ingredients
1 cup milk
1 1/2 cups coffee (or espresso), at room temperature (if you want a warm latte, you can leave your coffee warm and omit the ice)
2 tablespoons pure maple syrup
1 - 2 cups ice
Instructions
In a jar with a lid, pour milk (2% or whole milk) and shake vigorously back and forth for a minute, until foamy. Take off the lid and microwave for 15 seconds.
Fill two large glasses (or mason jars) with ice. Pour coffee evenly between the glasses.
Drizzle in maple syrup between two cups. If you like your lattes a little on the sweeter side, use a little more maple syrup per cup.
Using a spoon, hold back the foam and pour a little milk into each glass. Then, take spoonfuls of the foam to add on top of the latte.
Stir to combine and then enjoy!