Today I'm going to share with you how to step your brunch game up a notch by showing you how to make a waffle bar.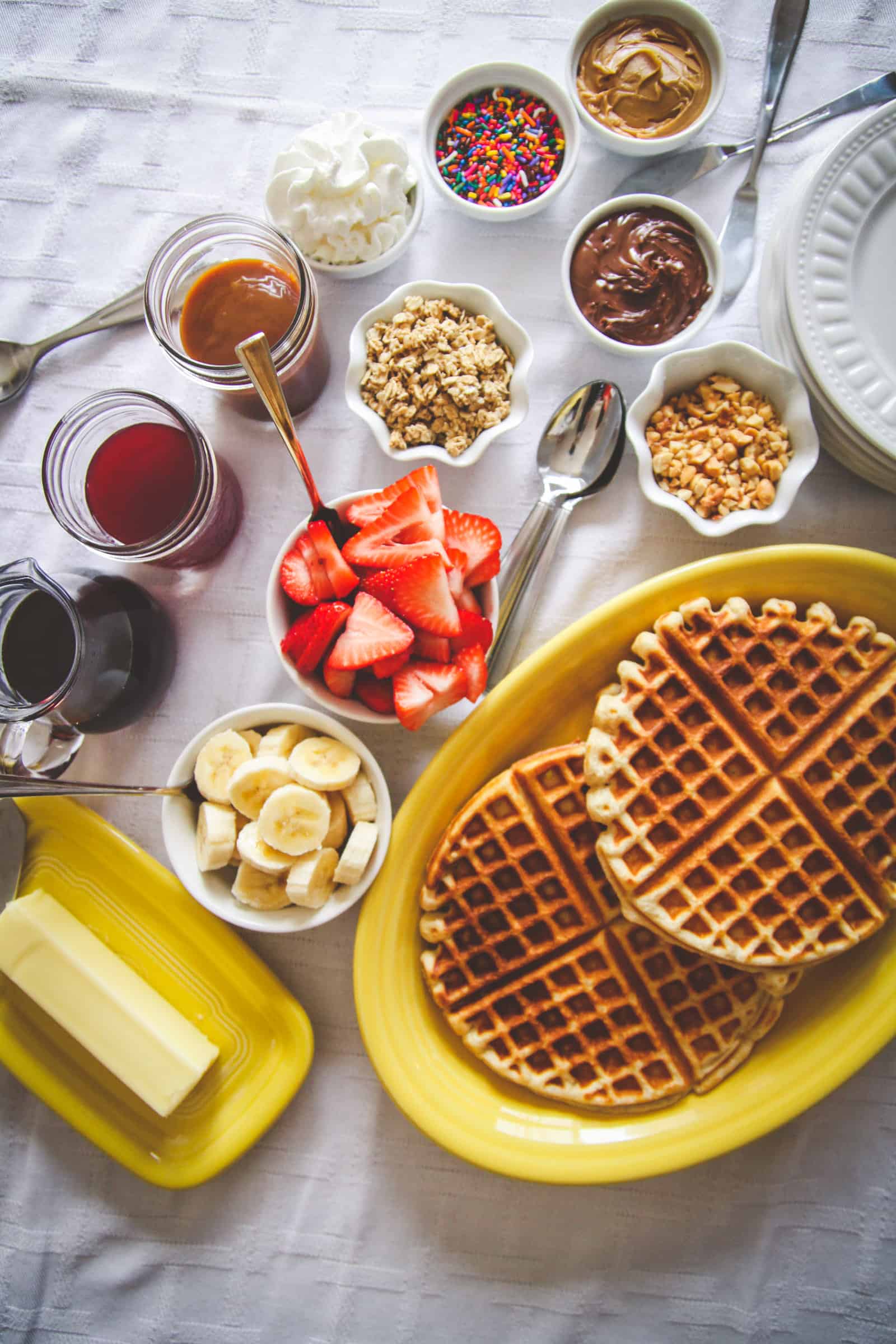 Waffles waffles waffles. I love waffles! Do you love waffles?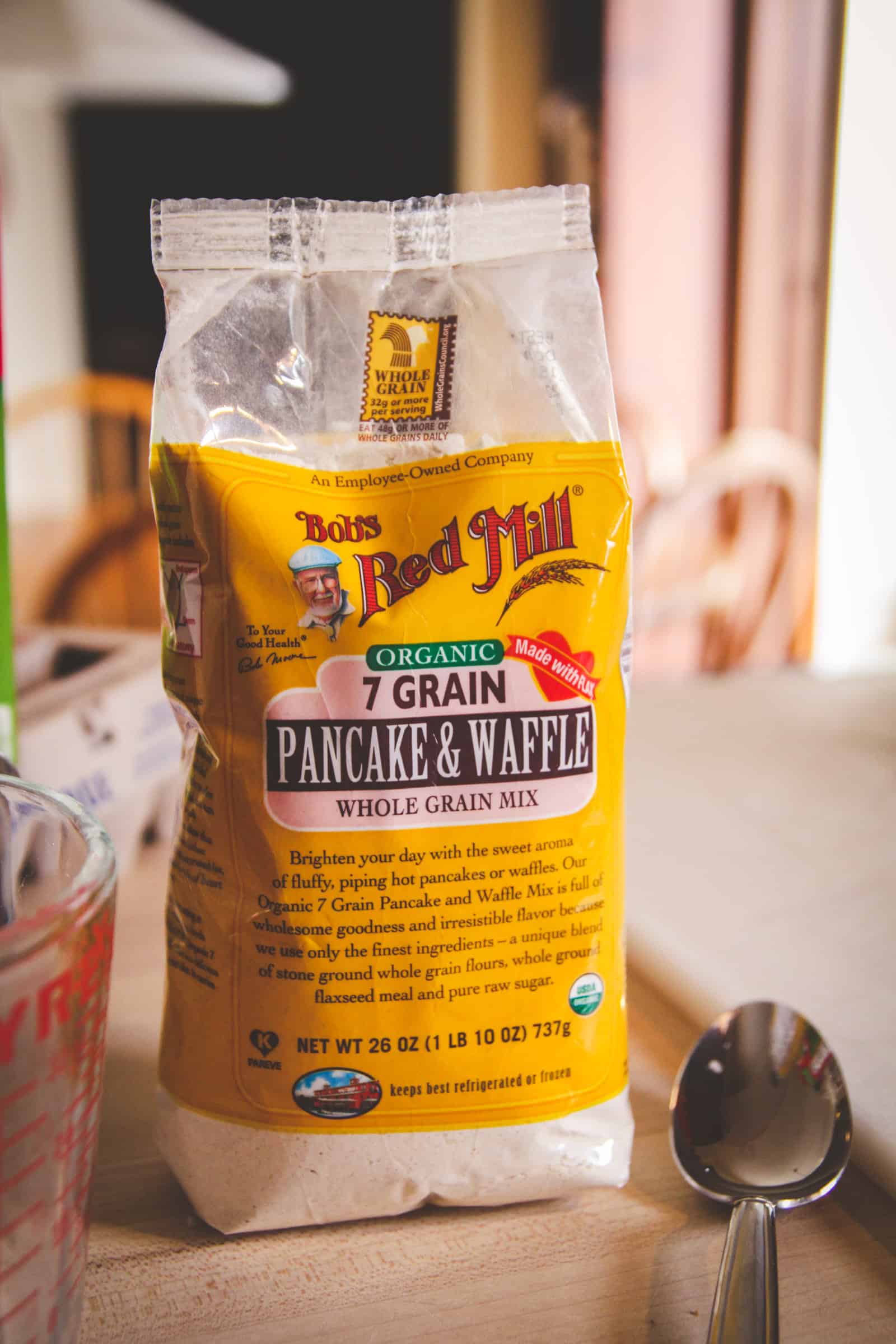 I don't have them nearly enough, yet they're one of my favorite breakfast/brunch foods. Whenever they're on the menu at a restaurant I always get them.
Remember when I made these whole wheat banana chocolate chip waffles and told you how my hubby got me a waffle iron and it was such a great gift? Well, I've made those waffles a few times, but then my waffle iron was just sitting dormant. The main reason is because I always want to make healthier waffles and sometimes that just takes a little too much work than I want to think about on the weekends.
Enter Bob's Red Mill 7 Grain Waffle Mix.
The waffles the mix makes are healthy and nutritious and SUPER DELICIOUS and so so SO easy to make! I truly truly am in love with this product.
All you do is mix in an egg, milk, a little bit of oil and stir and voila, you're done. It really takes the guess work out making waffles. Texture is also something that is super important with waffles, and this mix makes the perfect textured waffles – crunchy and crispy on the outside and soft on the inside.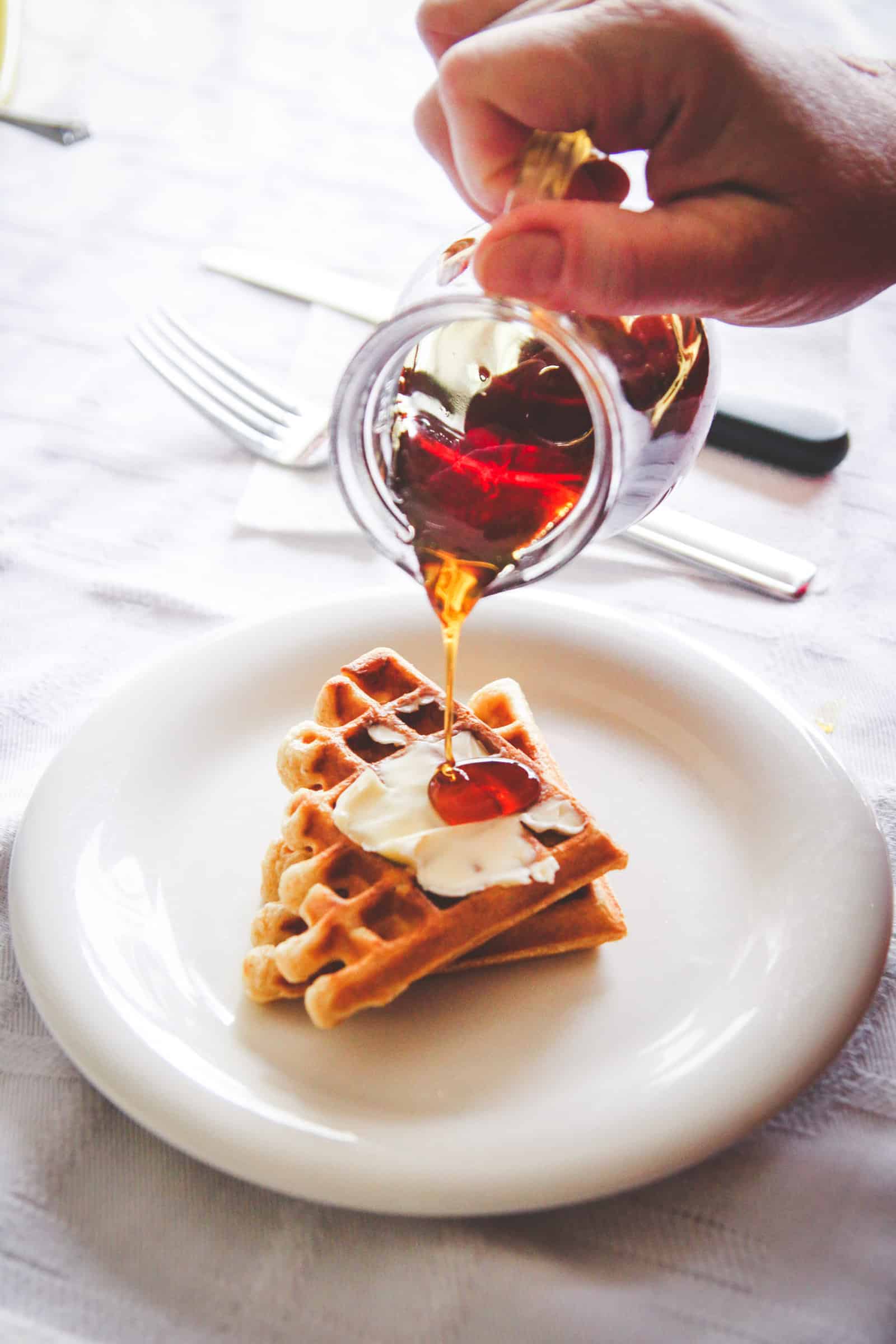 As the weekend was approaching, I was thinking about how my hubby and I were going to be going over to my in-laws for brunch, and I thought about one of my most popular posts how to make a mimosa bar, and then asked my hubby "what do you think of me making a waffle bar for brunch?"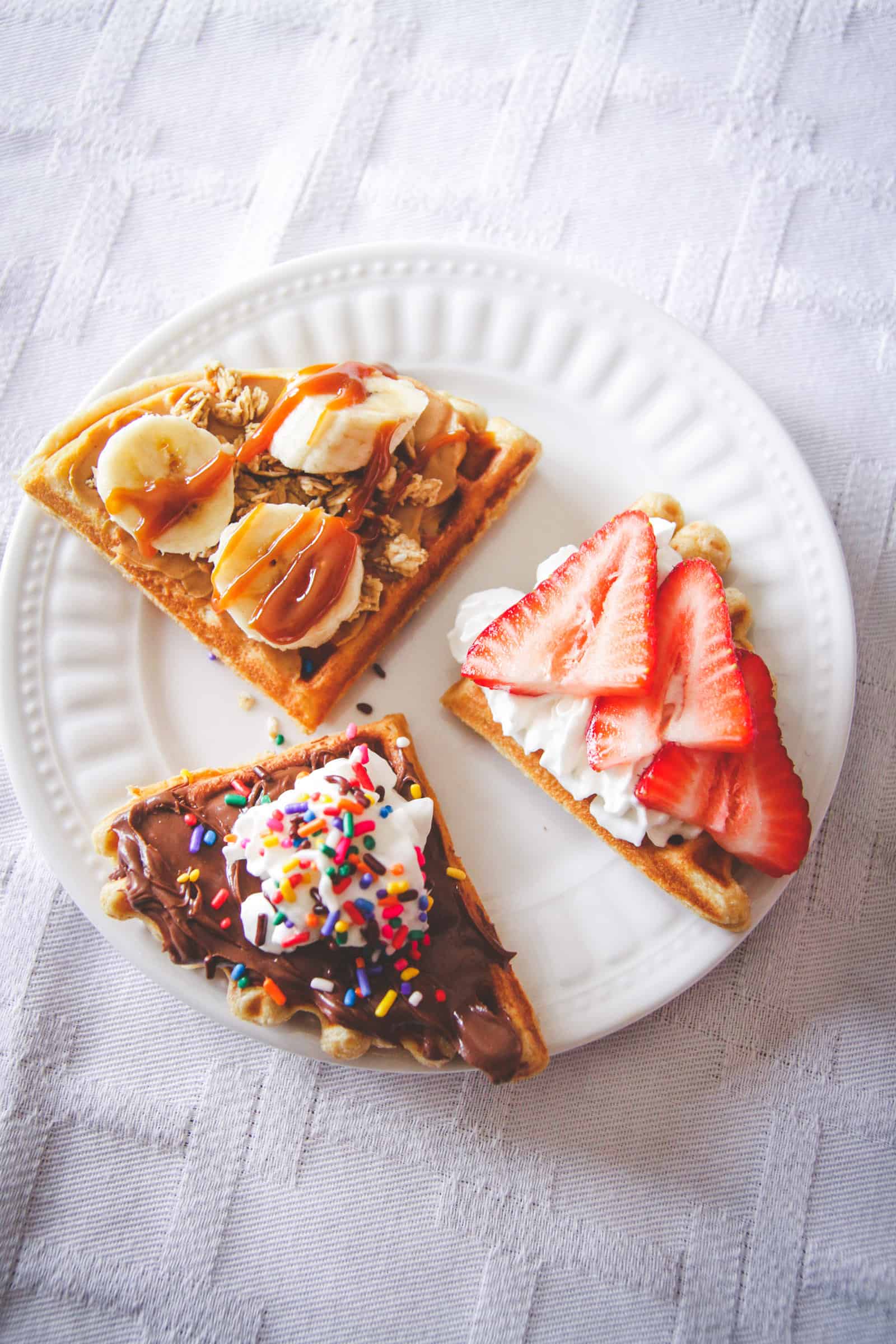 The question was answered with lots of enthusiasm and suggestions for different toppings.
The day of the family brunch, after a quick stop at the grocery store, we set everything up and had one of the best brunches with this waffle bar I have ever had. It was surprisingly easy to put together, and I LOVED seeing everyone's unique topping combinations.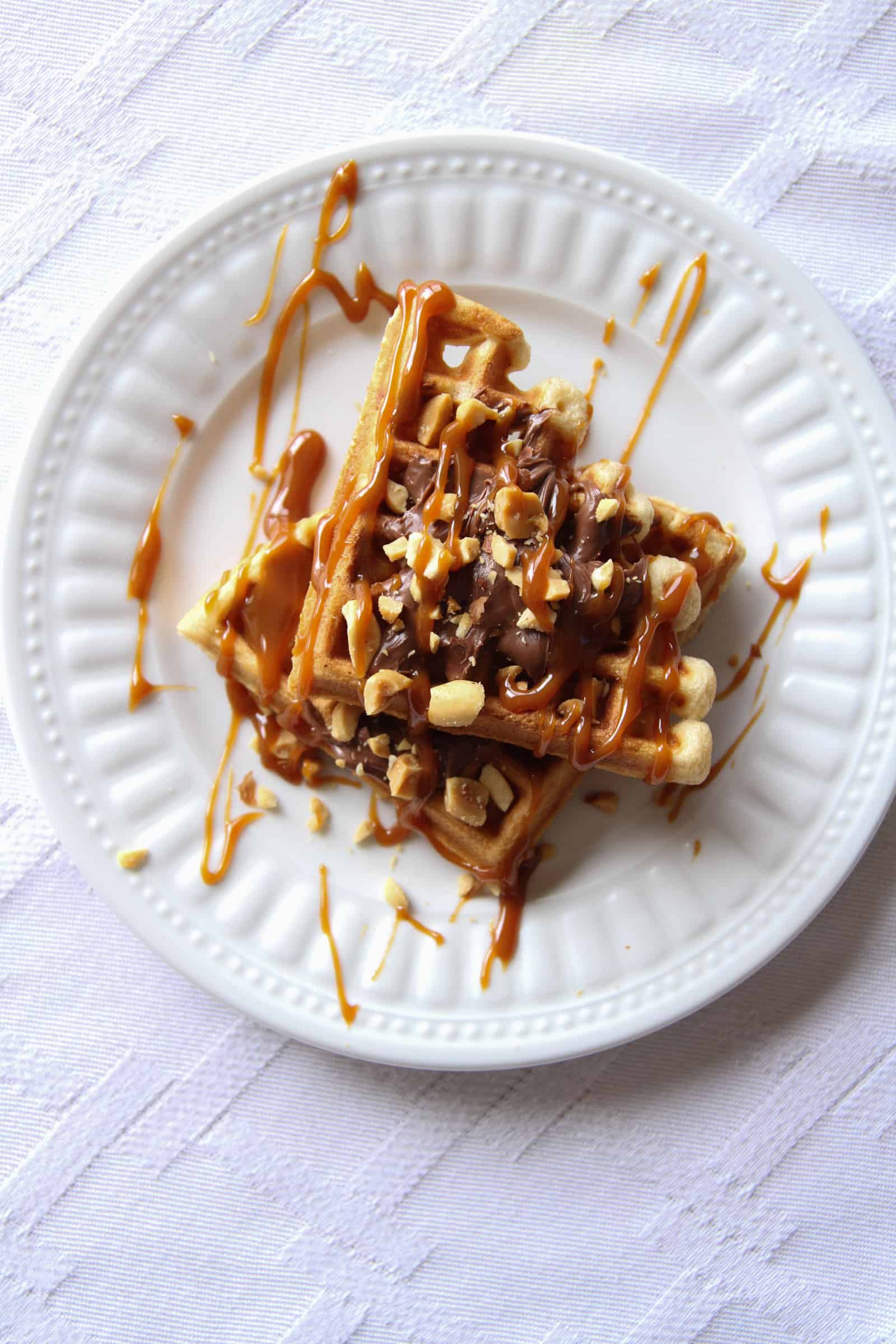 For 5 adults I made 2 recipes of the Bob's Red Mill waffle mix which made about 6-7 waffles, and then I cut each waffle into quarters. It was plenty of food. The waffles are really filling and 1-1 1/2 (about 4-6 quarters per person) was perfect!
Another thing I definitely have to mention about the waffles is that they freeze really well. After they're frozen, just pop them in the toaster in the morning for a quick breakfast (another quick breakfast I love from Bob's are their on the go oatmeal cups that I talked about in this post.)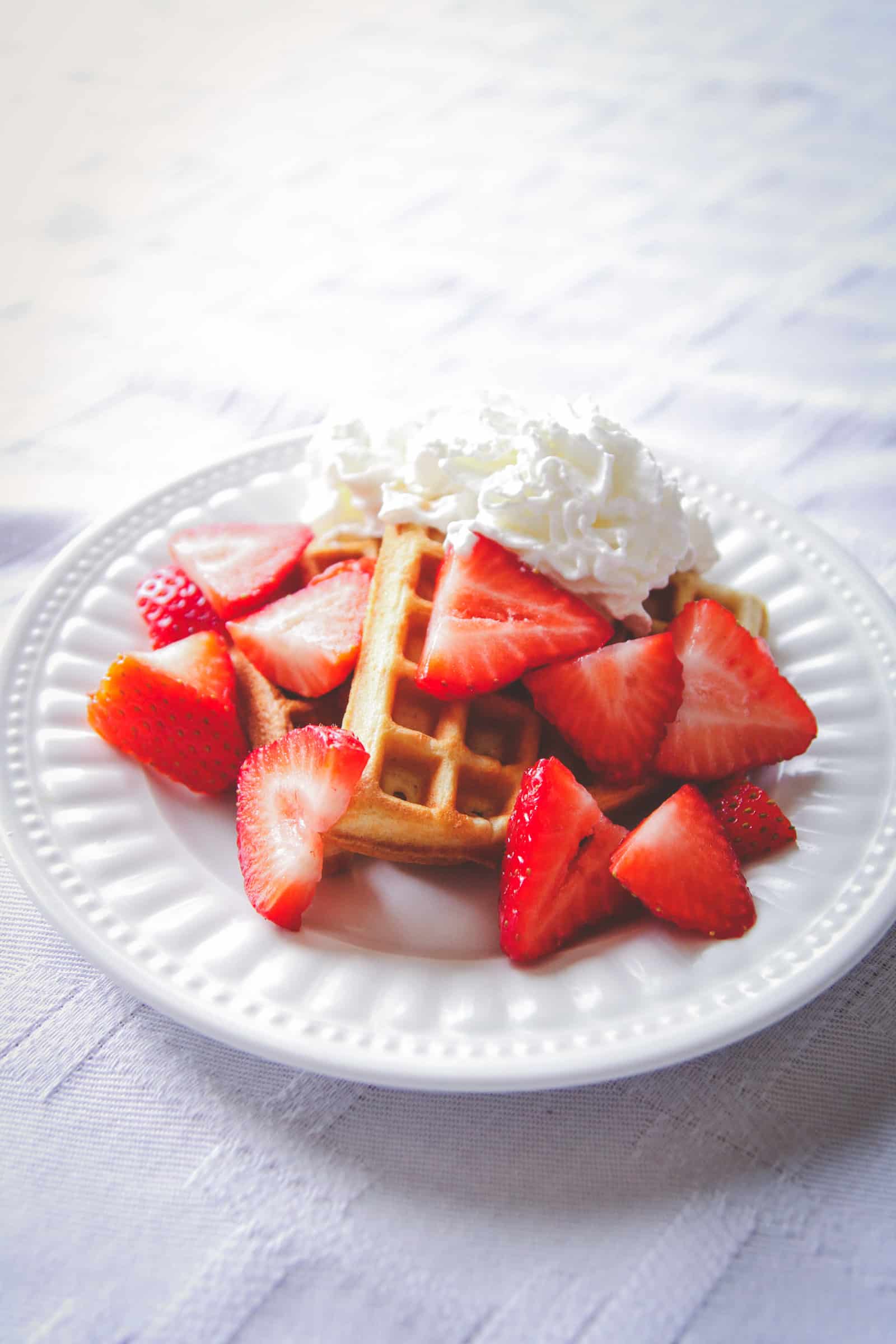 What are your favorite waffle toppings?
Here are the different ingredients and toppings you'll need to make a waffle bar:
1 package Bob's Red Mill 7 grain waffle mix (2 recipes from the back of the package made for 5 adults)
Fresh fruit (strawberries, bananas)
Granola (I used this Honey Oat Granola)
Syrups (I had a plain maple syrup and a raspberry syrup)
Chopped peanuts
Whipped cream
Caramel sauce
Peanut butter
Sprinkles
Nutella
Butter
Other recipes you might enjoy: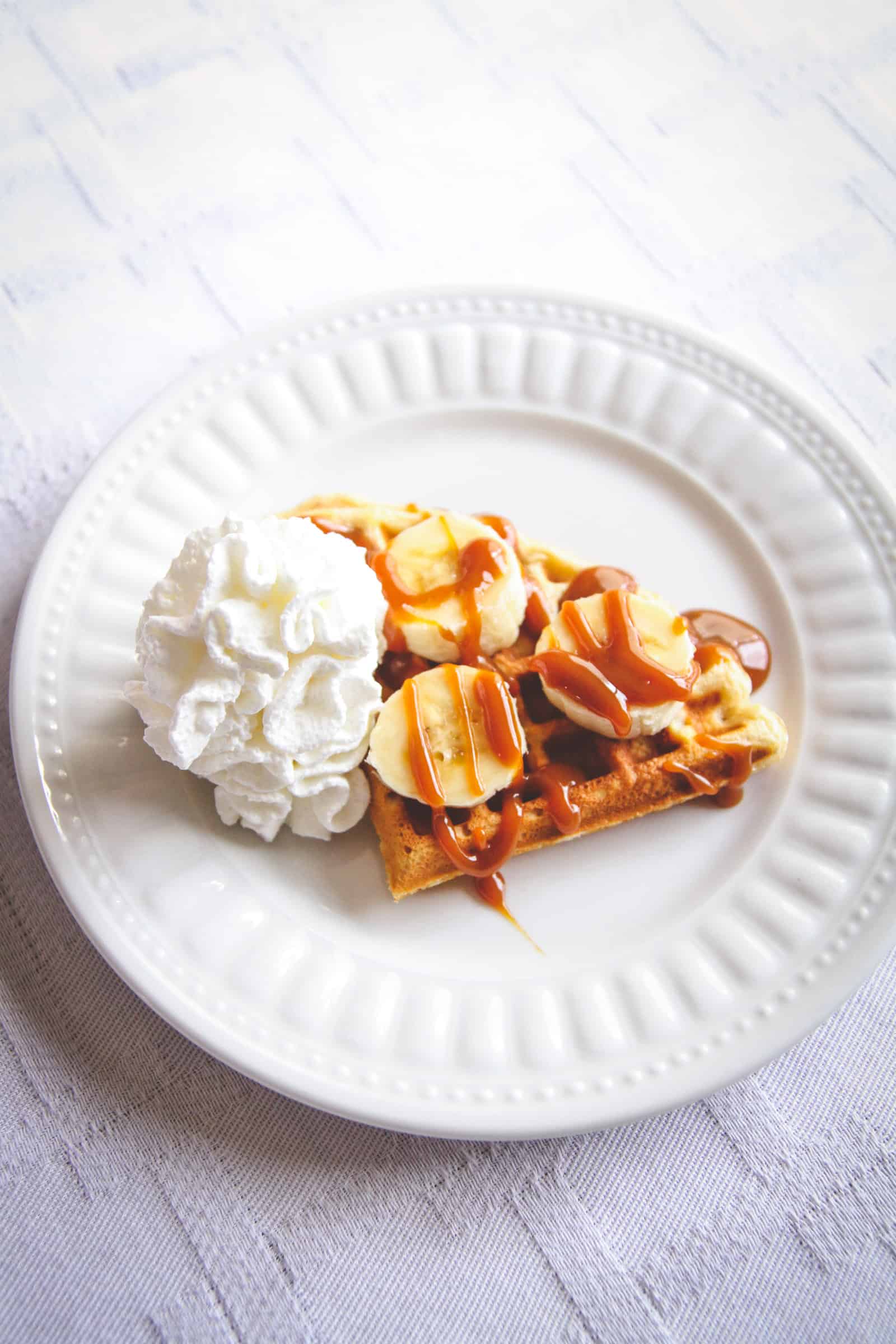 This post is brought to you by my partnership with Bob's Red Mill, a company whose products I truly use and love. Thank you for supporting the brands that make the Sweetphi blog possible, and as always, all thoughts and opinions are mine alone. Be sure to check out BobsRedMill.com for more delicious healthy recipes, coupons and to find stores carrying products near you.