This savory black bean pie recipe is super simple to put together and is made from ingredients that are easily found in your grocery store (or pantry), but when put together create a delicious vegetarian meal!
Sometimes I don't feel like chopping anything, I don't feel like prepping anything, I don't feel like doing anything other than putting some things together that I pick up at the grocery store and have it turn in to a delicious warm dinner.
If that ever sounds like your situation, this recipe if FOR YOU!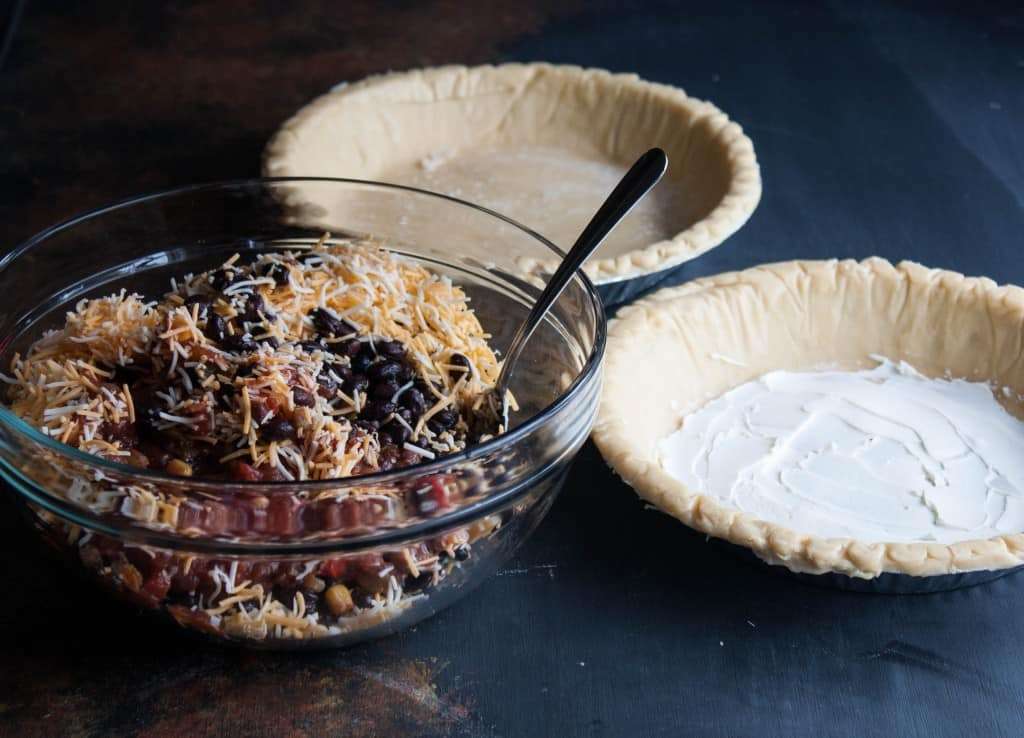 You literally mix together black beans, salsa and cheese, and then put them in a pie crust (I buy frozen pie crusts and then just keep then in the freezer for when I want black bean pie) then you bake it and voila, done!
You spread cream cheese on the bottom of one of the pie crusts, and it all bakes together in a black bean cheesy salsa savory pie! OMG, SO GOOD!
When I was visiting my parents for Easter a few weekends ago my little sisters happened to be home as well. We were talking about Five Ingredient Fridays and how the best dishes are sometimes the easiest. My sisters (one of whom is a vegetarian) was saying how sometimes it was really hard for her to find easy dinner ideas. She asked what some go to suggestions were, and I immediately thought of this black bean pie (I've made this creamy Italian herb pasta salad for her, but sometimes one just wants something that doesn't involve any prep!)
I've made this savory pie a bunch of times (I was going to say 'hundreds' of times, while maybe a tiny bit of an overstatement, I've definitely made this 20+ times!) and am always beyond happy with how it comes out!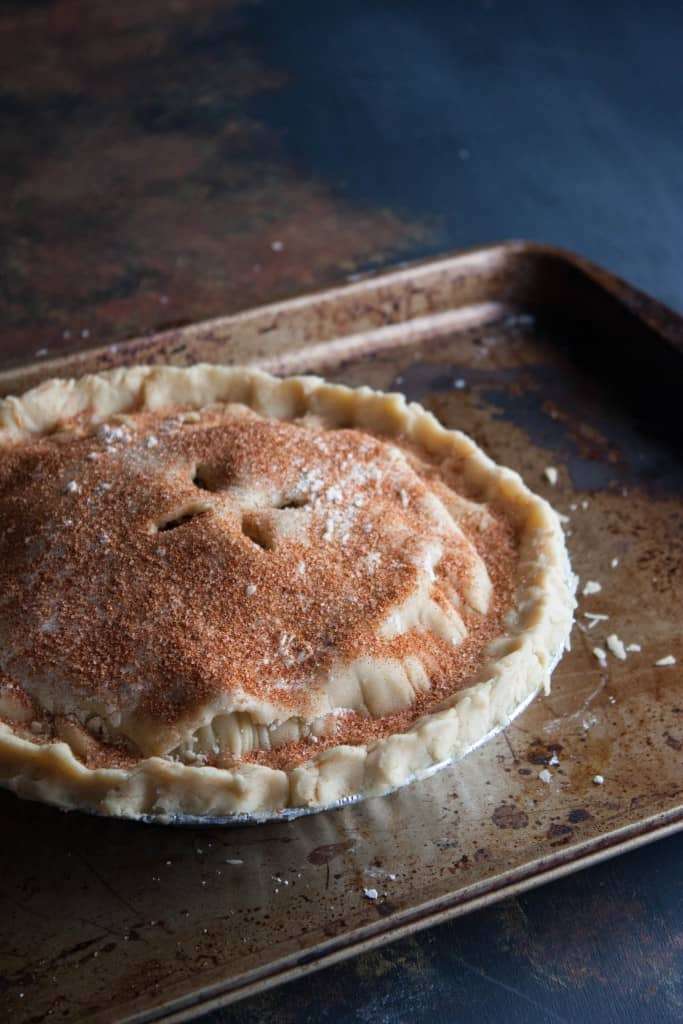 The only thing I change on the recipe is the seasoning. Sometimes I sprinkle a little chili powder on the top, sometimes I don't. Sometimes I sprinkle a little cumin on the top, sometimes I don't. Sometimes I don't put any seasonings on it. Seasonings on top or not, this is such a super delicious, easy, vegetarian dinner. If you're a meat eater (as I am) you wont notice the absence of meat, the black beans are super filling! My husband loves this savory black bean pie and even requests it when I ask him what he wants for dinner!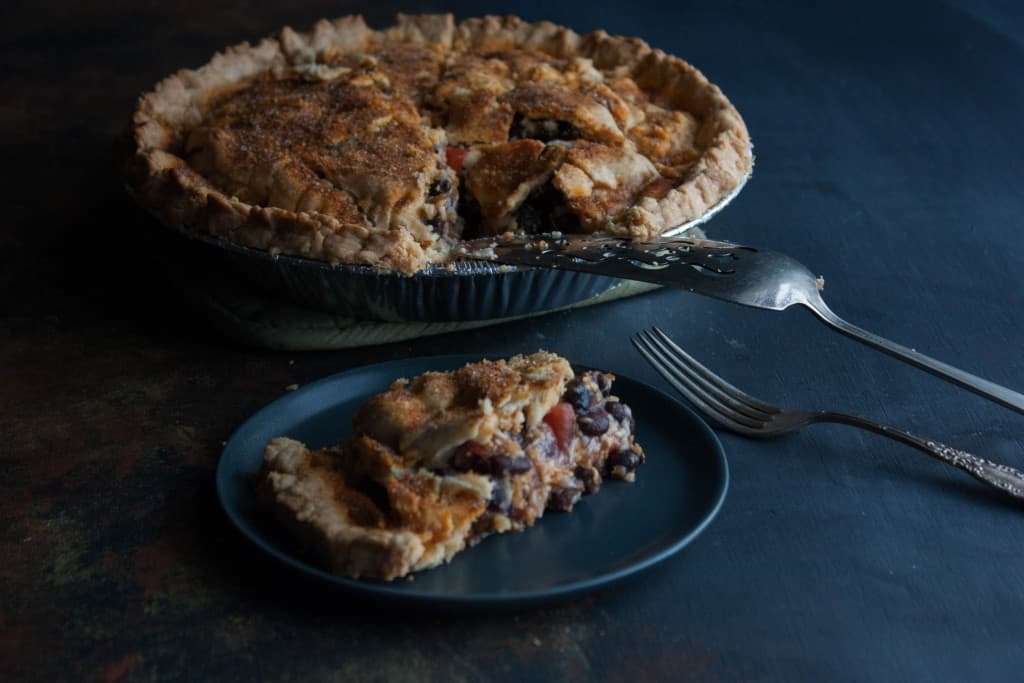 Right when it comes out of the oven the pie is super creamy (as in the picture above) but if you let it sit a little, it sets more. This also re-heats really well (even from the freezer) so it's the perfect candidate for making ahead and then freezing portions for later.

Ingredients
2

premade pie crusts

4

oz

cream cheese

reduced fat, at room temperature

1

jar

15.5 oz salsa (to the heat level you like, I like to use medium)

2

cans

15.5 oz each black beans, drained and rinsed

2

cups

Mexican blend shredded cheese

1

Tbs

chili powder or seasonings such as garlic powder and cumin

optional
Instructions
Preheat oven to 350.

Spread cream cheese on bottom of one pie crust (this will be the bottom of the pie).

In a bowl combine black beans, salsa, and shredded cheese.

Spoon black bean filling into cream cheese lined pie crust. Place other pie crust on top of the filling and pinch the edges together (you don't want any filling oozing out). With a knife cut a few slits into the top of the pie.

Sprinkle chili powder and/or seasonings on top of pie crust if using, then place on a baking sheet and bake for 45 minutes or until crust is golden brown. Allow to cool for a few minutes, then enjoy!