Today, I am sharing how to make a Serbian sausage cevapcici recipe.  I bet that sounds pretty unique to you, right?  Well, simply put, a cevapcicic (or cevap as I've heard it called) is an uncased homemade Serbian sausage that is a family staple for my part-Serbian husband's family (and now ours!)
Before I really dive in, I think it'll be helping for you to see the actual definition of what I am making:
Cevapi (pronounced CHAE-vap or CHAE-vap-ee) are hand-shaped, case-less sausages that are popular in Croatia, Serbia, Bosnia-Herzegovina, Bulgaria, and other countries in the Balkans/Southeastern Europe region.
Another way to describe it is this:
Ćevapi or ćevapčići is a grilled dish of minced meat found traditionally in the countries of southeast Europe. It is considered a national dish of Bosnia and Herzegovina, Croatia, and Serbia, and is also common in Montenegro, North Macedonia, Kosovo, Slovenia, and Albania. (wikipedia)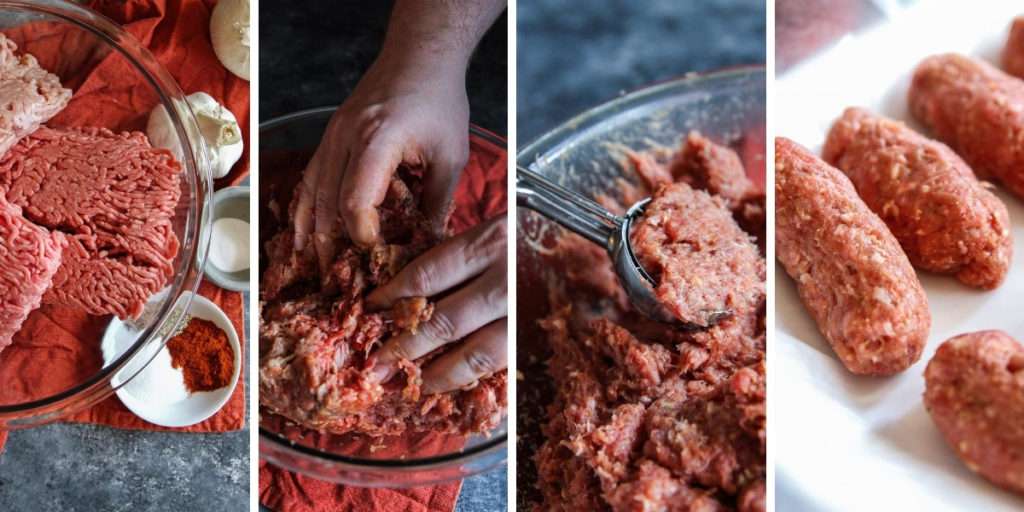 Truth be told, I started this post over two years go but every time we make these at home, we eat them too fast and I forget to photograph them for the post.  So, I'm thrilled to have actually remembered to photograph them and get a blog post up.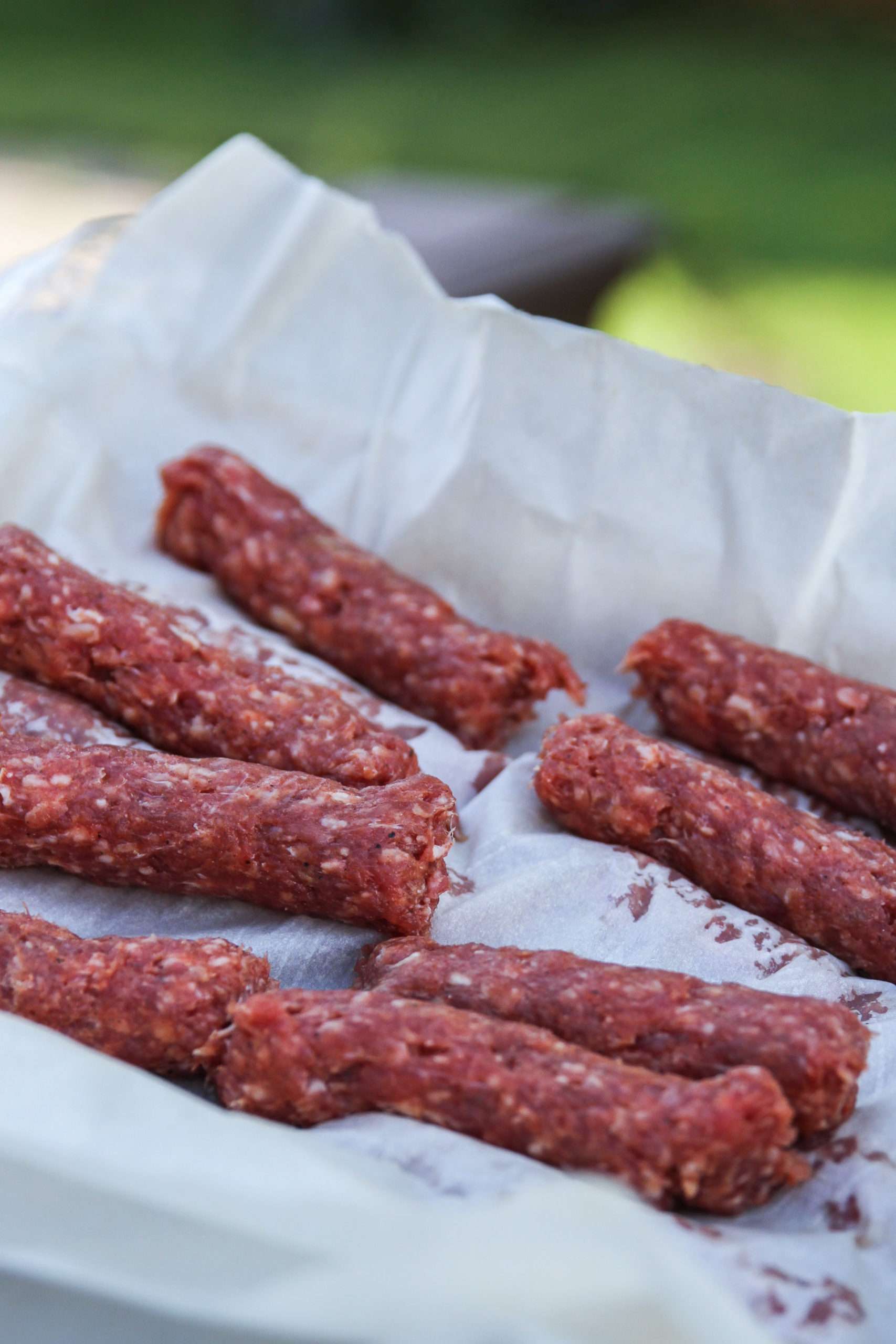 Nick's family is Serbian (see our Serbian Orthodox wedding below) so Cevapcici is something made for every special occasion; holidays, birthdays, special Serbian holidays etc.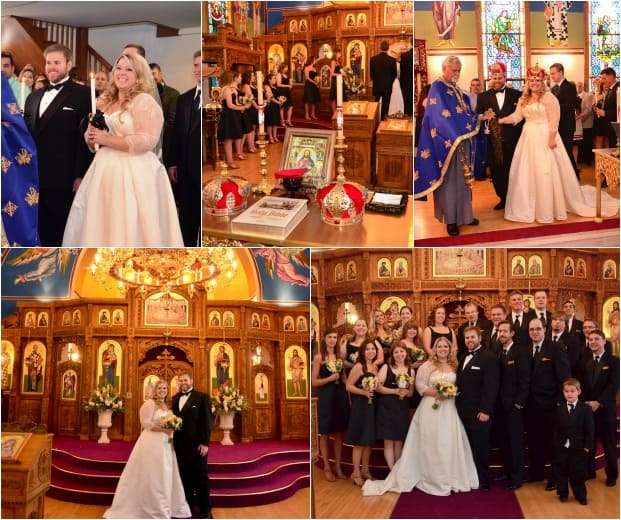 You may have also seen that we make Serbian potato salad for holidays and special events too.  This is a great mayo-free potato salad that is perfect for any gathering. But it doesn't stop there, we also bring cookies like these vanilice cookies to celebrate special occasions.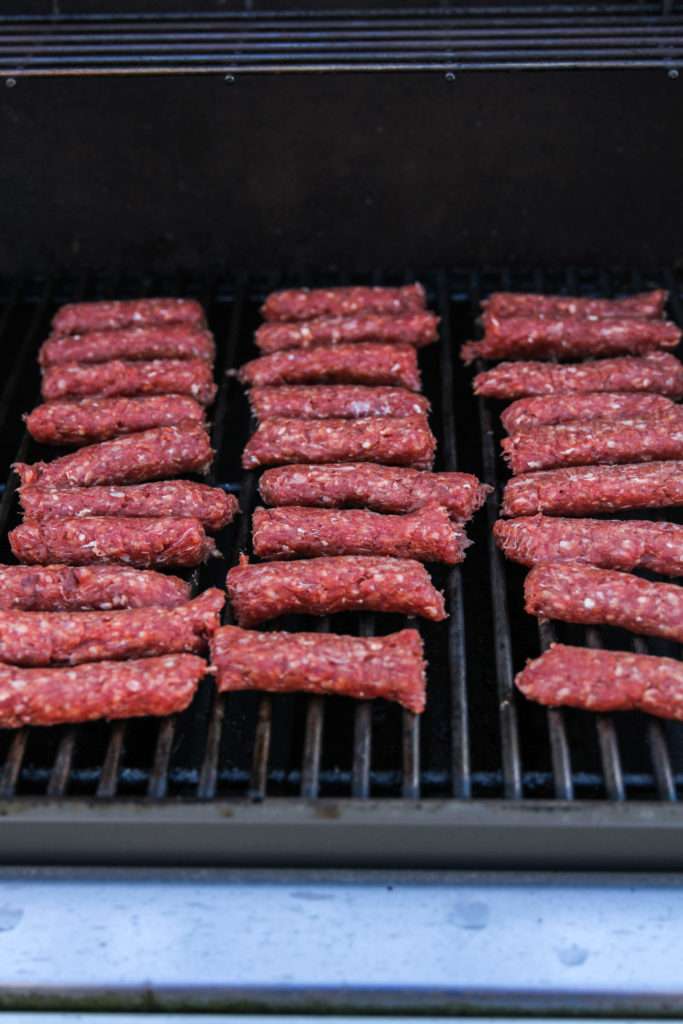 When we make cevapcici, we often quadruple it, so one ends up with 110 -120 sausages.  We have big families, so that many sausages are gone in a flash at parties.  While you could choose to bake or pan-fry the cevapcici, They are best grilled.  My father-in-law and husband started hand making them after the Serbian store we used to buy them from moved. Dare I say…the homemade ones are so much better? The best cevapcici!
Since this is a family recipe, it's only fitting that we use tips and tricks from relatives.  One tip we love to use is from Nicks Nana.  She uses grated onion.  This helps add a bit of liquid and helps bind the sausage together.
You can hand roll the cevapcici by hand or you can use a sausage maker (which will make them into more symmetrical sausages). Also, you can use grill pans or just grill them on the grill directly.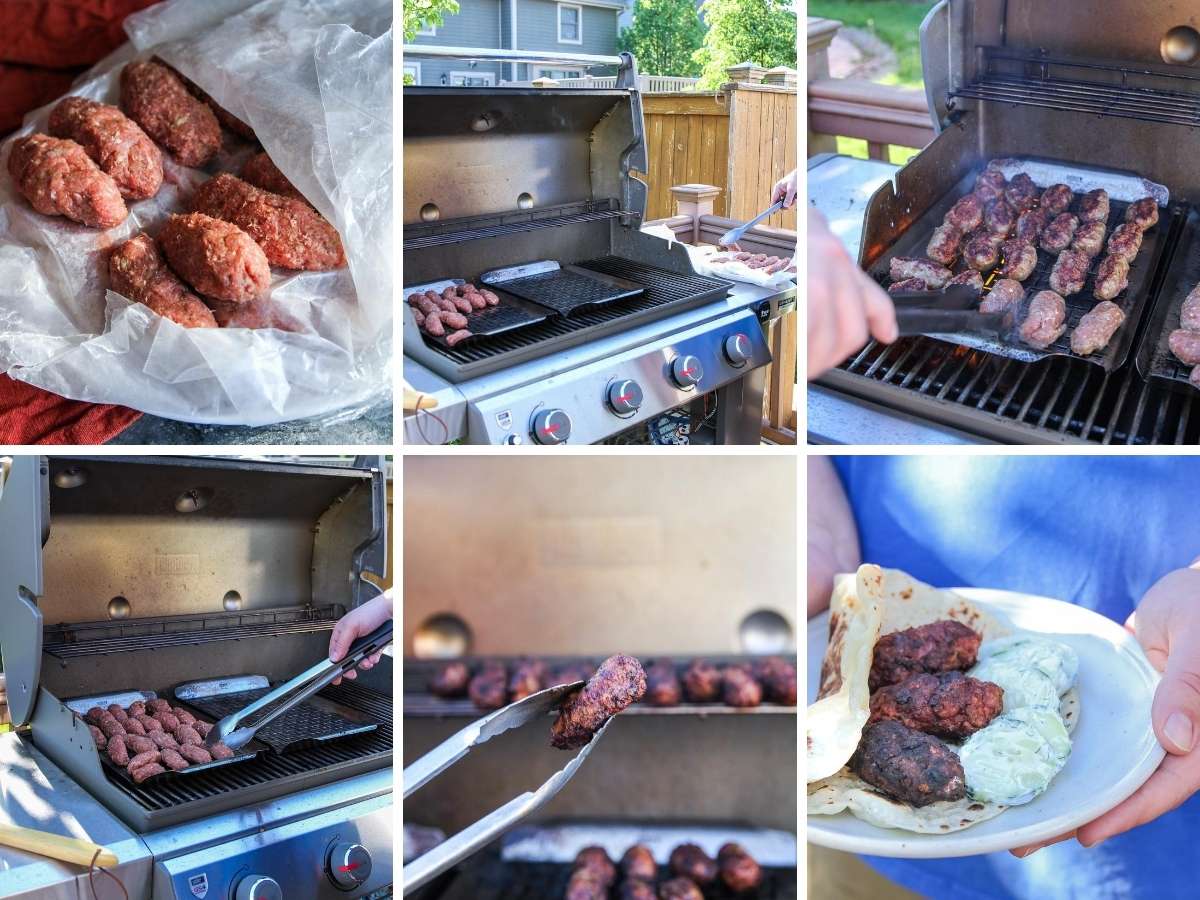 And my final tip for you – if you are in a place that has a Fresh Thyme market, they carry a really nice ground lamb, fresh and not frozen, and for a super good price.  Like any recipe, the better ingredients you start with, the better the end result will be!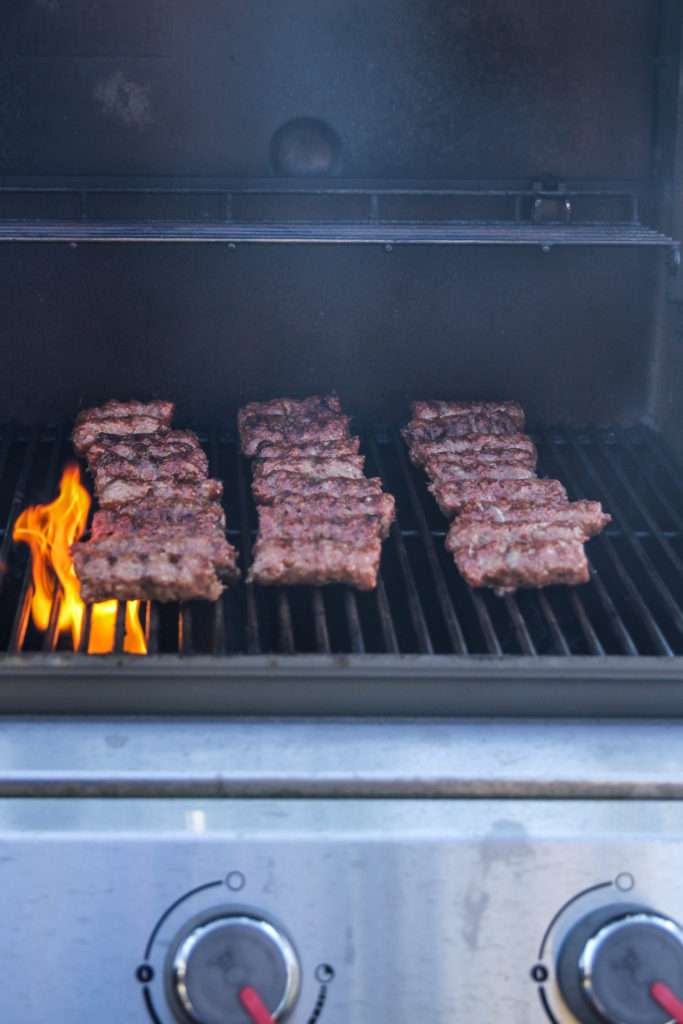 One typically serves cevapcici with pita-type bread (Lepinja-which is a Serbian flatbread) and raw chopped onions (I like to serve it with tzatziki sauce on the side too).
Serbian Sausage Cevapcici
This is a traditional Serbian recipe that is present at all of our special occasions!
Print
Rate
Ingredients
1

pound

finely ground beef

1/2

pound

finely ground pork

1/2

pound

finely ground lamb

1

tsp

black pepper

2

tsp

salt

4

cloves

garlic

chopped

1

tsp

paprika

1

tsp

baking soda

1/4

white onion

grated
Instructions
In a large bowl, thoroughly mix together all ingredients (with your hands). When well combined, put in the refrigerator (covered) for an hour, or up to overnight.

Shape mixture into small cylinders about 1 inch in diameter and 2-3 inches long.

Place formed sausages on a wax paper lined plate in layers (you could also freeze them at this step for making at a later time)

Grill over medium heat, about 8 minutes on each side or until well done.

Serve with finely chopped onions on a roll or pita
Notes
The nutrition information presented on this site should be considered an estimate as the calculations will change based on the exact products you use in your own kitchen.    
Nutrition
Serving:
1
sausage
|
Calories:
81
kcal
|
Carbohydrates:
1
g
|
Protein:
5
g
|
Fat:
6
g
|
Saturated Fat:
3
g
|
Cholesterol:
22
mg
|
Sodium:
216
mg
|
Potassium:
82
mg
|
Fiber:
1
g
|
Sugar:
1
g
|
Vitamin A:
5
IU
|
Vitamin C:
1
mg
|
Calcium:
6
mg
|
Iron:
1
mg