Looking for the best pumpkin loaf ever? You've come to the right place! This pumpkin loaf is absolutely delicious and is a fall and winter staple and is perfect for gifting as well and can be made gluten free. So today I present to you the best pumpkin loaf ever (gluten free and better than Starbucks).
Last fall my little sisters kept saying I had to try the Starbucks Pumpkin Loaf because they were obsessed with it.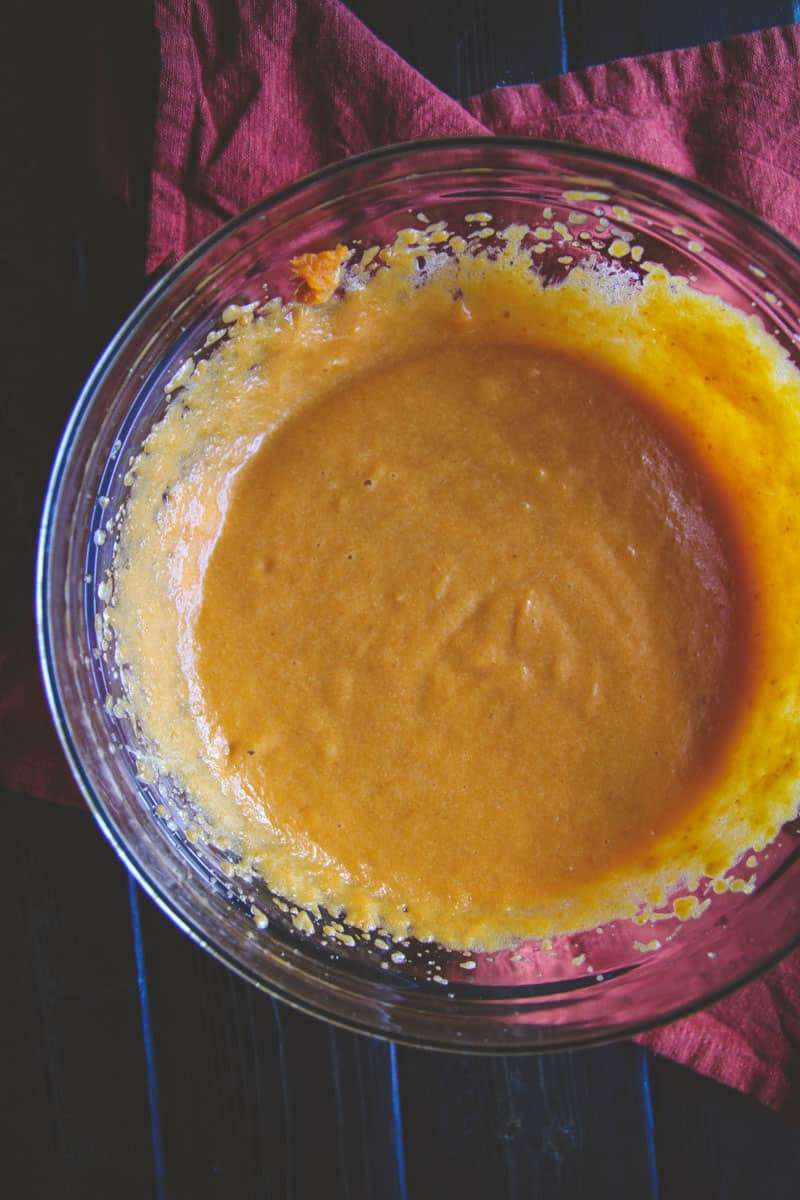 They called me multiple times and dropped some not-so-subtle hints/threats that I needed to buy them some next time I saw them.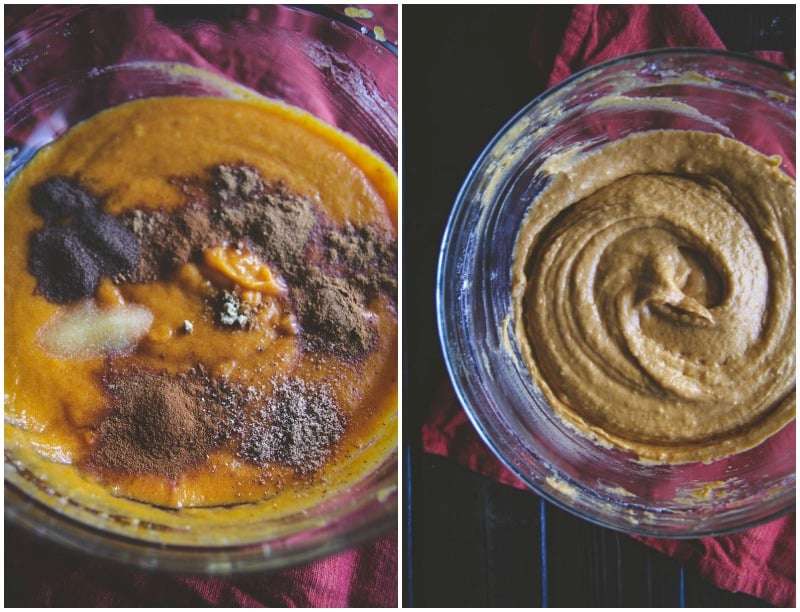 Well, I tried it, and truthfully, I wasn't THAT impressed, so I decided to do some recipe testing and ended up making one of the best loaves I think I have ever had. I made some loaves for them and brought them over to see what they thought. And guess what? They went nuts over it and said they liked it BETTER (that's a huge compliment coming from them) than the Starbucks one!
I've made this loaf what seems like a million times now, you can add chocolate chips, or make it without. It's flat out amazing either way. I've received countless people telling me that this is the best pumpkin loaf they've ever had. It has a great dense texture and spice profile, it's pumpkiny, but not too pumpkiny, it's just delish!!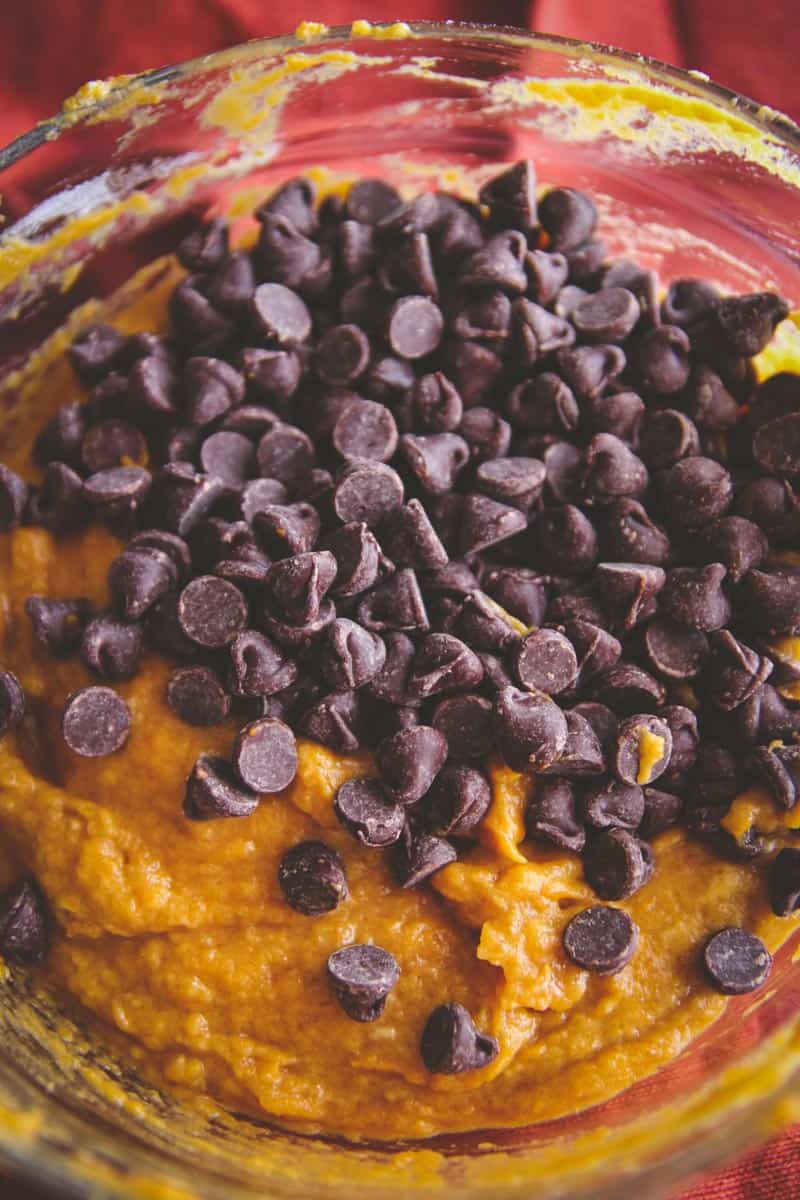 I'm such a huge fan of loaves and breads (see my recipe for a pumpkin butter pumpkin loaf or zucchini banana nutella swirl loaf or this one for a double chocolate loaf) and this pumpkin loaf is definitely always top of my list because it is so delicious, I keep making it, season after season.
It can be made with either gluten free flour (my recommendation is this gluten free flour) or regular flour or even whole wheat flour – because there's pumpkin puree in the recipe it keeps the loaf nice and moist. This recipe makes one big loaf and can easily be doubled or tripled. It can be made and stored in the freezer and is an all-around amazing recipe.
I like to use a 9 x 5 loaf pan – like this one. I hope you enjoy fall and this pumpkin loaf recipe.
Yield: 1 loaf- serves 12
The Best Pumpkin Loaf Ever (Gluten Free and better than Starbucks)
Prep Time 10 minutes

Cook Time 50 minutes

Total Time 1 hour
Ingredients
3 eggs
1 cup sugar
¼ cup brown sugar
1 teaspoon vanilla extract
1 cup pumpkin puree
⅓ cup vegetable oil
1 teaspoon baking soda
½ teaspoon baking powder
½ teaspoon cinnamon
½ teaspoon ground ginger
½ teaspoon salt
¼ teaspoon each of ground nutmeg, all spice, pumpkin pie spice
½ cup semi sweet chocolate chips, optional
Instructions
Preheat oven to 350. Line a 9 x 5 loaf pan with parchment paper and set aside.

In the bowl of a stand mixer (or you can do this with a hand mixer) beat together the eggs, sugars and vanilla extract (1 minute on medium speed or until well combined).

Add in the pumpkin puree and oil and beat until combined.

Next add all the dry ingredients (flour, baking soda, baking powder, cinnamon, ginger, salt, nutmeg, all spice and pumpkin pie spice) and stir until combined, you could also use your mixer to combine. If using chocolate chips, add them and mix them in.

Spoon batter into the lined loaf pan. Bake for 50-60 minutes, or until a toothpick comes out clean. Remove from oven, allow to cool for at least 10 minutes, then serve warm or allow to cool completely, then slice and serve and enjoy.
Nutrition Information:
Yield:
12
Serving Size:
1

Amount Per Serving:

Calories: 194 Total Fat: 9g Saturated Fat: 2g Trans Fat: 0g Unsaturated Fat: 7g Cholesterol: 47mg Sodium: 234mg Carbohydrates: 27g Fiber: 1g Sugar: 25g Protein: 2g

Nutrition displayed is for one slice


If you're looking for another pumpkin loaf recipe that is out of this world, I came up with a pumpkin loaf made with pumpkin butter…it's truly delish too and makes the below loaf:
Disclaimer: some of the above links are affiliate links, if you purchase amazon products through my store at no cost to you, I will earn a few pennies. As always, thank you for supporting the brands and products I love that make the Sweetphi blog possible.
Note: This recipe was made by a reader and featured on the Reader Recreations page. If you ever make a SweetPhi blog recipe I'd love for you to submit it or share it on social media with the hashtag #Sweetphiblog I love seeing your recreations!