This is the story of how I was cheated out of more than $5000 by HelloFresh.  
I want to first say that I would never make a habit of putting a company on blast via live blog post if I hadn't tried absolutely everything to remedy the situation.  With that being said, I have tried and tried and now want to share the story of a company which grew too fast and had their service suffer to the point where I wouldn't even want their product if it was free because the actual product quality is so bad.  More on that later.  I've communicated this with them and they did not have any proper escalation channels which seems like customer service 101 to me.
Back in 2017 I tried a bunch of meal delivery services and loved them. I wrote about my experience. I reached out to HelloFresh and asked if they had an affiliate program (where I'd get a small commission if someone became a customer as a result of my referral.)
I was told they didn't have a program, but that I could earn account credit which I could use to receive products. 
A year passed and I saw other people referencing HelloFresh's affiliate program and I tried reaching out again. I kept asking, isn't there a way I could be part of their affiliate program and not just keep earning referral credit (at this point my referral credit was at $1500, meaning 150 accounts had signed up because of me)?
On April 28th, 2018 I received an email from the Hello Fresh Marketing Manager and Affiliate Program Manager telling me that HelloFresh had purchased Green Chef and would I like to be part of their affiliate program and apologies.
 "I apologize, since I'm sure you have sent numerous emails regarding this – but would you mind giving me some background on the situation? I may not be able to help with the referral credit, but perhaps we could find a way to resolve this using our affiliate relationship."
I gave background and said I would love to work something out. 
I followed up four times and heard nothing back. So I gave up.
I still shared about them because I liked their product. 
My account credit grew and grew and grew (to the tune of over $7000 in account credits which I was told repeatedly wouldn't expire). 
I repeatedly tried reaching out to HelloFresh to try and work with them to possibly give me money instead of account credit or to change our arrangement. 
I was seeing them working with people who had literally a fraction of the traffic I got and who delivered a fraction of the results I had already delivered. 
Then the product started really going downhill in terms of quality. I'd get rotten produce and poorly packaged products.  They don't separate the meat from other ingredients which causes meat juices to leak all over everything else in the box/bag.  At the time, I was pregnant and didn't want to risk getting sick. I told them about these issues no less than 5 times, I never got a call back, it was just like talking into a void, yet again.
It feels really crappy to throw out a big box of food! It's so wasteful. But it just wasn't safe to eat.
CUSTOMER ACQUISITION COST 
Please keep in mind, when someone signs up to a meal delivery company, it's usually for a subscription and they usually stay a customer. This is called 'customer acquisition cost'. For meal delivery companies, the cost of a customer acquisition is high (usually thousands) so to have someone actively sending you customers and an actual customer themselves, seems like they would want to nurture and appreciate that relationship. 
Then, a few weeks ago when I went to order a box, I saw a charge for shipping and was confused. Why was I being charged shipping when I had so much account credit ($4600) and had never before been charged? I thought it must just have been a system glitch. 
I chatted in and someone told me that they'd be able to offer me a one time refund on shipping, but that moving forward I'd be charged for shipping and that my account credits couldn't be applied. 
I called back and when I explained the situation the customer service rep said they agreed but they wouldn't be able to help and would escalate the issue and I'd receive a call back. I only received a call back 3 weeks(!) later.
Simultaneously I received a message from their affiliate account management team asking why I wasn't referring more business to them. 
The whole thing is kind of comical, they have no idea who their customers are and don't value their customers at all. 
The shipping issue got resolved for me as a workaround after literally 10 emails, but customers are now being charged for shipping above other companies.
I asked for a resolution for me and my unique situation, and they flat out refused and didn't even say thank you for all the thousands of customers I've sent them!
They claim to be the #1 meal delivery company, and that's clearly a lie. I'd love to see the research behind that.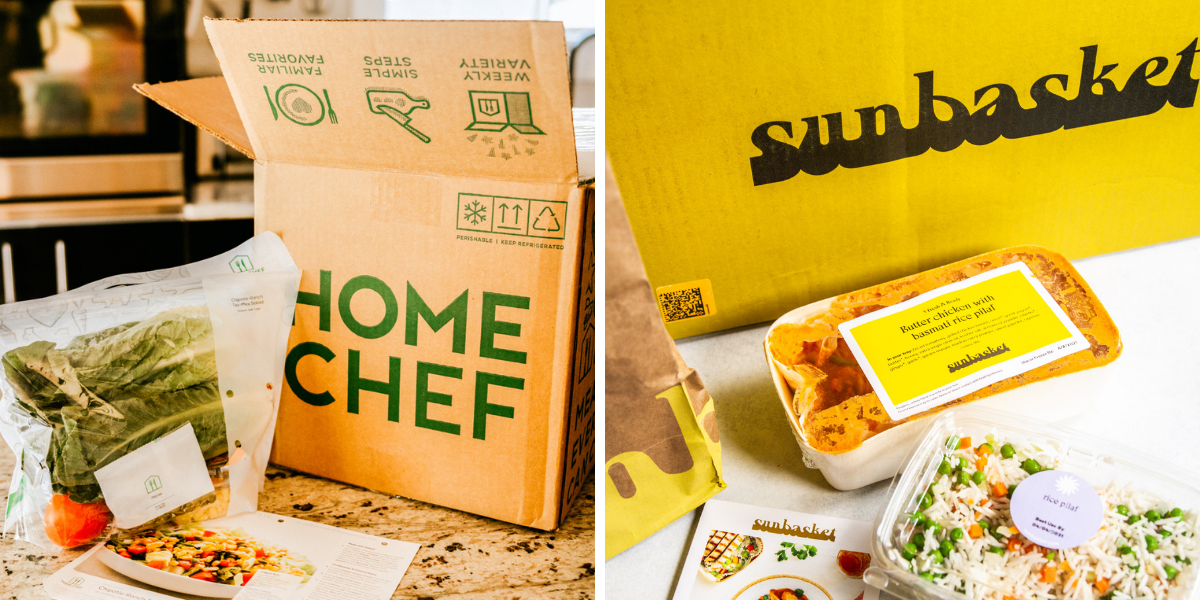 With so many really amazing meal delivery services out there (I love Home Chef and Sun Basket) there is absolutely no reason to stick with a crappy company. I will no longer be affiliating myself with HelloFresh and recommend anyone switch to a different company.