What even are Tieks? Well, they are "the most versatile designer flats in the world. Made of the finest Italian leathers and designed to fold and fit in a purse. Wearable all day, every day." In my opinion, they are the best ballet flats in the worls. And today I'm going to do a Tieks review and answer the question: Are Tieks worth the price tag?
Every time I tell my friends and family – or anyone asking me (I've gotten stopped multiple times asking about my cute flats in public) – how incredible the shoes are, they ask me "how much are they?"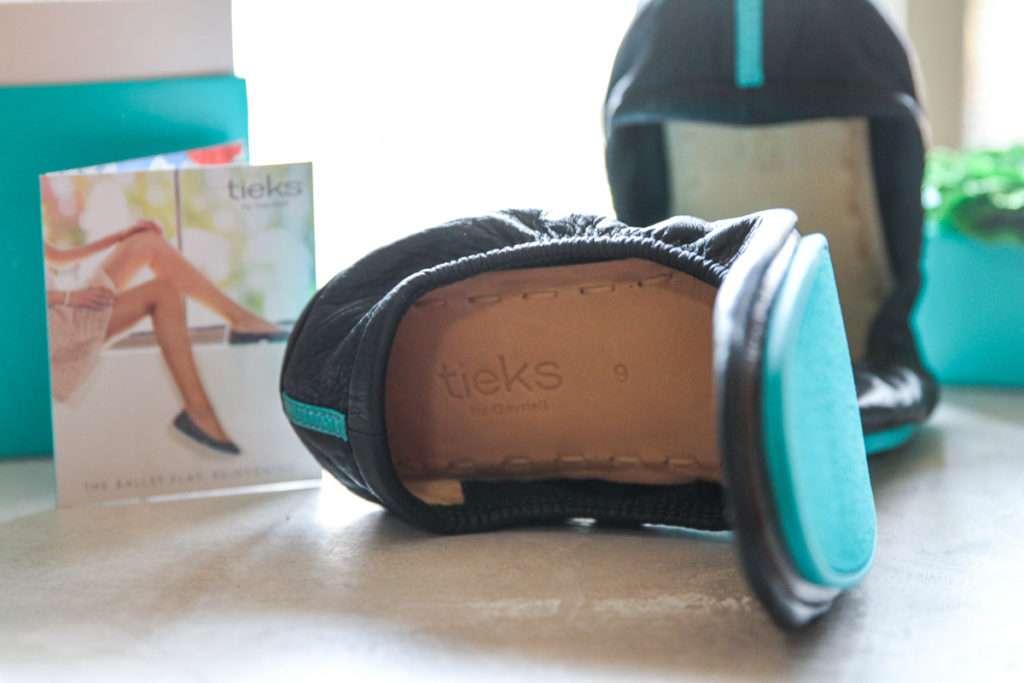 I tell them the price (around the $175 price mark for the "Classics Collection", the ones I have) they make big eyes at me and ask "are they worth it?" So I thought I'd share my experience and do a Tieks review!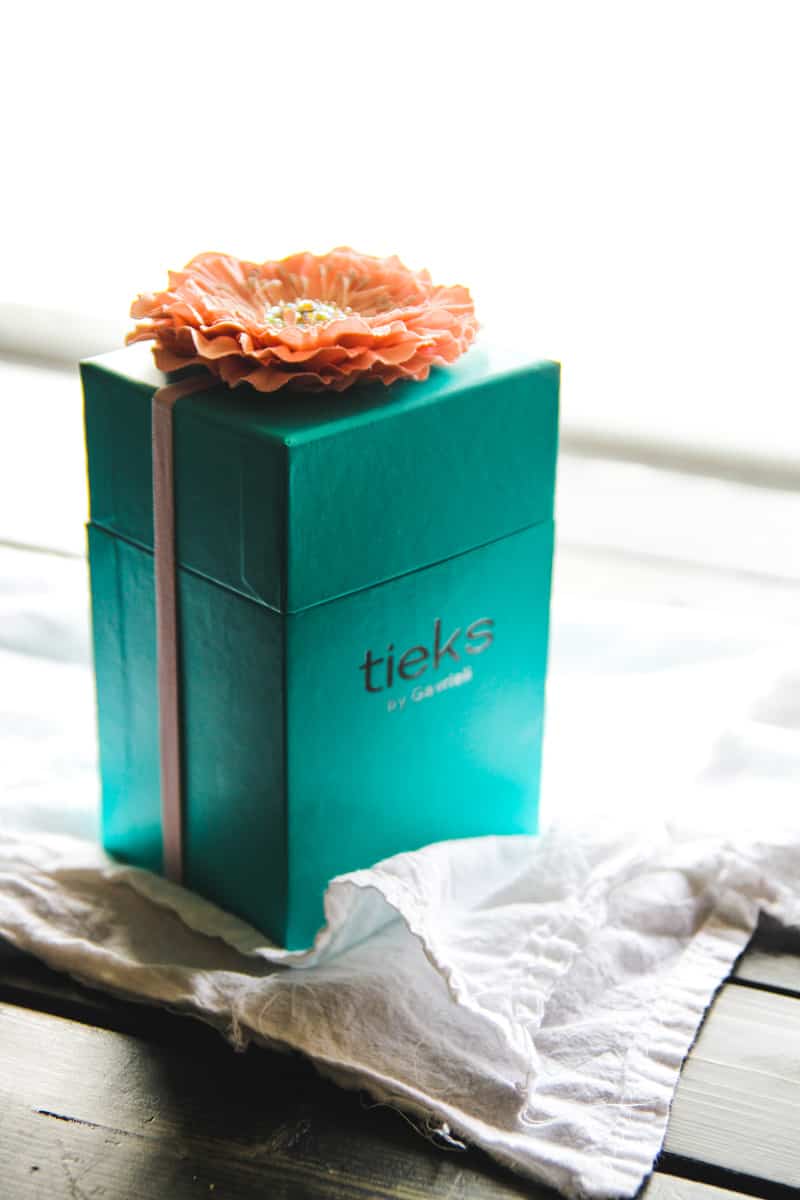 Before I got my first pair of Tieks I had been seeing them all over the interwebs. After a little saving I decided to give them a shot and bought my first pair in matte black, I figured they went with everything – and they do!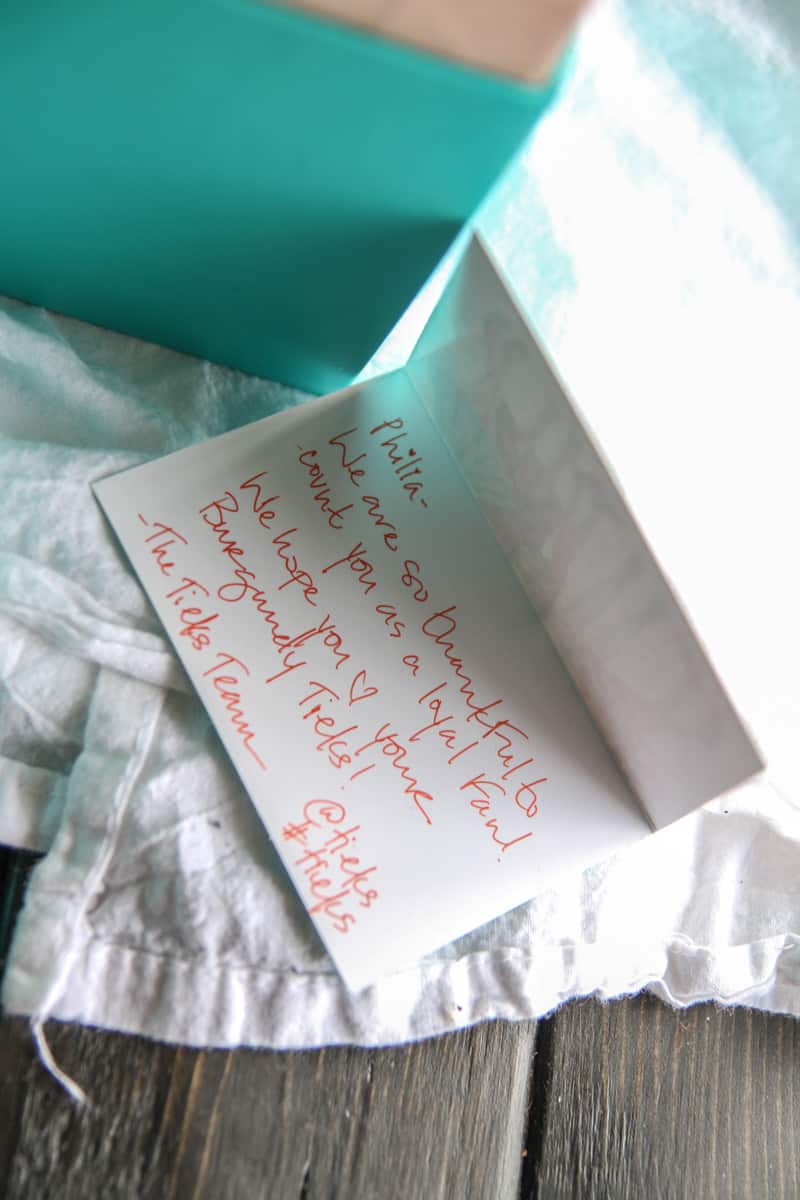 I received the beautifully packaged shoes, and it was love at first sight: the packaging is adorable – a Tieks blue box (like the bottom of the flats) with a sparkly flower on top and a hand written note inside.
I unfolded the flats and put them on, and boom, the most comfortable pair of shoes I have ever had on my feet!!
Since then, I've purchased another pair (this time in Burgundy) and have practically worn them every single day. I'm wearing them as I write this post, and I wore them during the long days I was cooking and recipe testing when I was creating my cookbook Fast and Easy Five-Ingredient Recipes: A Cookbook For Busy People.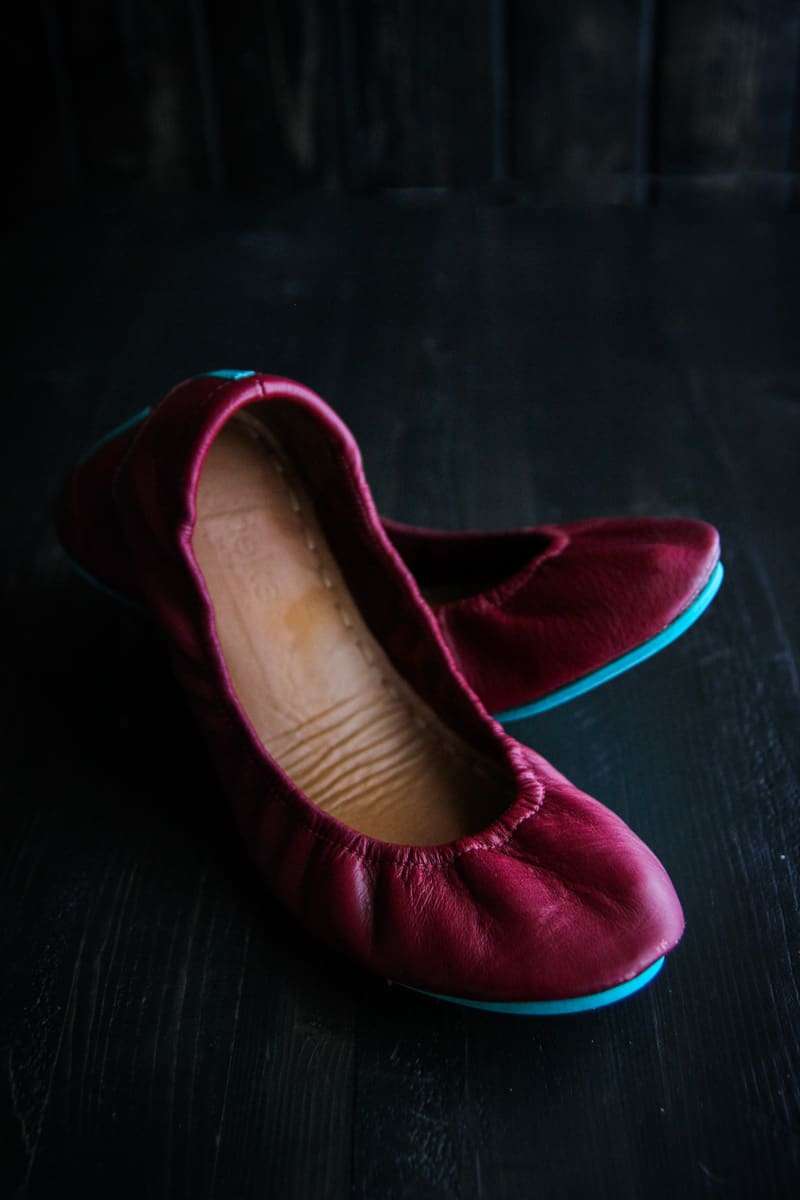 What I truly love about Tieks is that there is no break in time, which means no blisters, ladies! I'm talking I took them out of the box and wore them on all around one weekend with zero problems! I literally took them out of the box, put them on at 8 am and wore them to work and school drop off and pick up and grocery shopping and home, and couldn't tell they were brand new!
You can dress them up or down. I've worn them to work (everyday), parties, traveling, weddings, and even hiking!! Yup, you read that right- I've worn them hiking (more on that below!)
Also, they saved me from agonizing foot pain and troubles on our recent trip to Europe (Dublin, London, Paris). You see, I had bought these new boots I was going to wear some of the time in Europe (I also brought my Tieks of course) but after the first day I had crazy blisters from the boots from all the walking around we were doing so I put on my Tieks and those are the only shoes I wore for the remainder of the trip. We walked an average of 10-12 miles a day and they gave me zero problems whatsoever: total lifesavers! They even looked super cute in our photo Travelshoot if I do say so myself.
They're super easy to travel with. They fold in half and fit in your suitcase or purse, taking up very little space. I love wearing them around on the weekends – one of my girlfriends and I (Svetlana, who I went to Kohler with) always wear them to yoga together and then laugh as we make sure we have the right pair because she got the same ones as I have lol, I shared this photo on Instagram.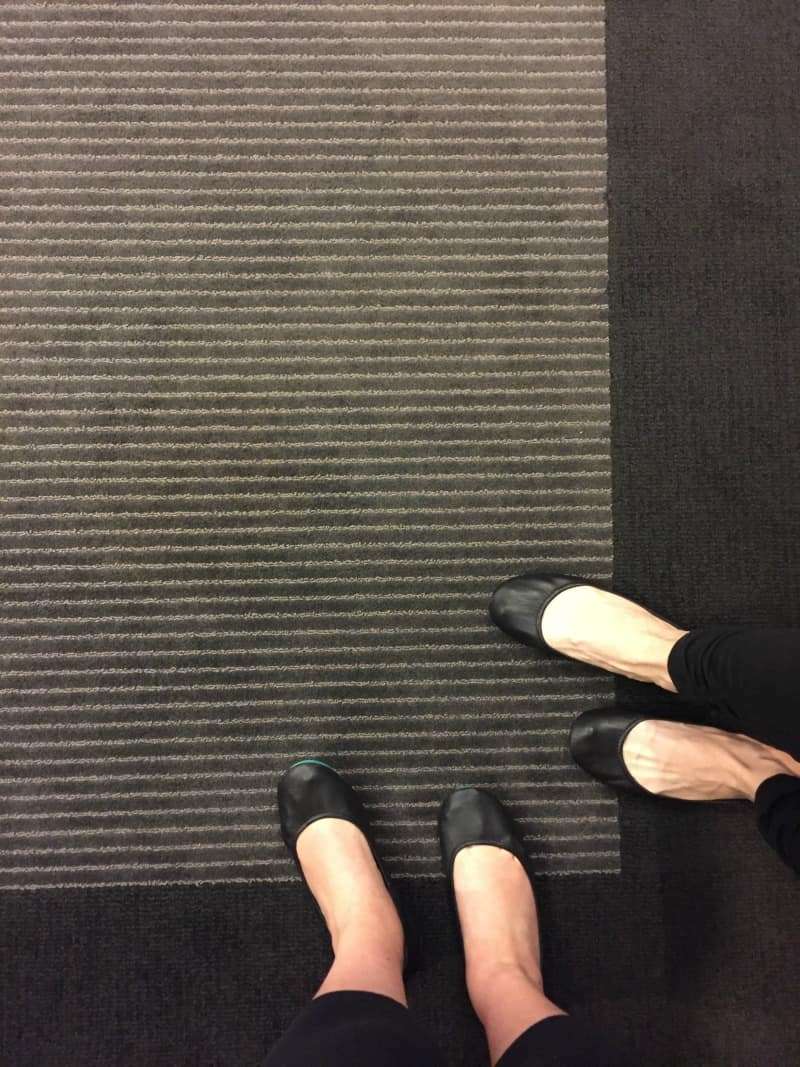 They make for amazing gifts. You know when someone has done something incredibly nice for you, like something that you can't really express how much it has meant to you? Tieks are a great expression of thanks! I got my bestie Lynn a pair, isn't she adorable in them? And p.s., they also make great 'treat yourself' gifts, just saying.
There really isn't anything about Tieks I don't love, but I did want to paint a complete picture, so here goes: This could totally just be me and my stinky feet (I guess I'm gross?) But after about a year of everyday use they do start to smell a little (could be from all the wearing of them that I do). Thanks to my hubby's suggestion of spraying a little deodorizer in them and wiping them down, the smell was gone and they were good to go! Dr. Scholl's Odor Eater is a really great one to use – also using a light soap and water to clean the insoles is helpful and now I do that every few months. I also read somewhere that putting dryer sheets in them when they're not in use works – I wear them every day…so I haven't remembered to do that lol.
Remember when we visited northern California with my parents and I shared my 4 ingredient dinner – tortellini with chicken sausage and pesto? It was right after I got my first pair of Tieks and my mom had forgotten her hiking shoes so I let her wear mine and I was left with my Tieks for a five mile hike. And you know what? They were great!
No blisters, no pain, nada! You can see the photo of us hiking and me in my Tieks below! I will forever love my little Tieks because they saved the day!
So, if you were to ask me "are Tieks worth the price tag?" you would hear me loudly exclaim "YES, worth every penny!"… and I'm off to purchase my next pair!
I'd love to know – where would you wear your Tieks for the first time?
Other posts you might enjoy: