Prep some super hero snacks, grab some blankets and settle in to have an Avengers movie marathon party in anticipation of the MARVEL'S The Avengers: Age of Ultron movie that hits theaters May 1st! This party was so much fun to host and was compensated by Collective Bias, Inc. and its advertiser. As always, all opinions are mine alone. #AvengersUnite #CollectiveBias
When I get into a theme and think of something, it stays with me until it actually happens. As soon as I saw a trailer for the MARVEL'SThe Avengers: Age of Ultron movie I let out a little squeal of delight and told my hubby that I NEEDED to see all the past movies to get ready.
'So you want to have a movie marathon?' he said?
I hadn't even thought of that, but YES, that is exactly what I wanted.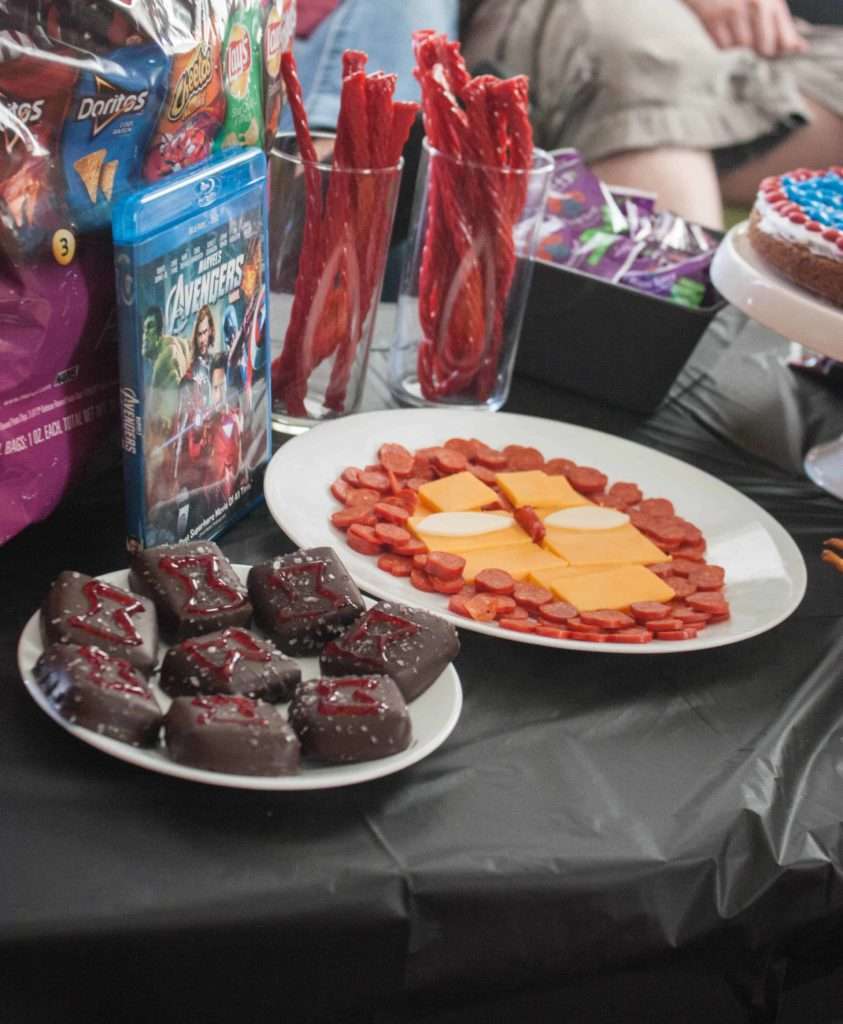 You all already know that I'm a huge dork and love super hero movies, right? I grew up without watching TV or movies, and that somehow has transformed itself into me loving movies and movie nights as an adult. But throw in some saving-the-world-hotties (hello, Thor) and I'm game to watch those movies all day.
I headed to Walmart to get the movies we'd watch in our marathon, the movies that would lead up to MARVEL'S The Avengers: Age of Ultron:
Iron Man
The Incredible Hulk
Iron Man 2
Thor
Captain America: The First Avenger
The Avengers
Iron Man 3
Thor: The Dark World
Captain America: The Winter Soldier
And as I'm perusing down the aisles I see all these products on display with The Avengers characters on them: Doritos in all sorts of flavors, Cheez-It baked snack crackers, Kellogg's Fruit Snacks, Dr Pepper Cherry and more!
The items just found themselves in my cart…I looked down and everything was just screaming Avengers Party to me, so I called up some friends and planned an Avengers movie marathon party!
When I get into a theme, I really get into a theme, so because the movie marathon party was Avengers themed, I wanted to have a little movie snack that was representative of each Avenger:
Iron Man: Iron man mask made out of mini pepperoni and cheese
Thor: Thor's hammer – made out of pretzel rods and cheddar cheese cubes (get it, my hubby is holding up Thor's hammer lol)
The black widow: ­salted caramels (because they're black) and the black widow's logo on top drawn on by red gel frosting
The Incredible hulk: Hulk punch, made out of  Mountain Dew and lime sorbet
Everyone had so much fun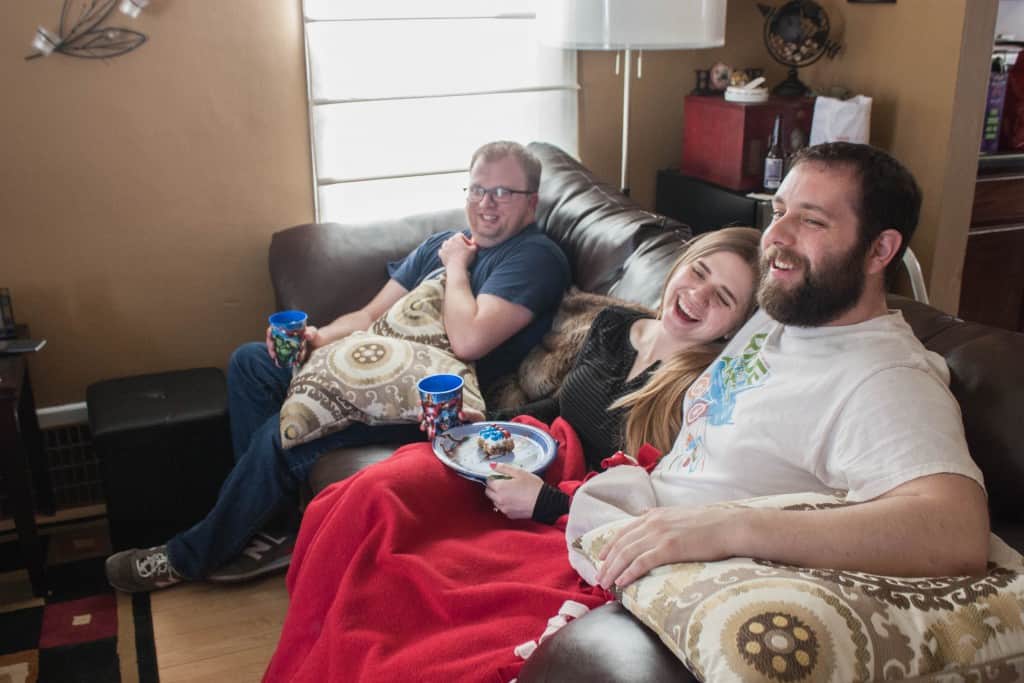 It felt like we were kids again!
So grab those blankets, make some snacks, and get ready for the MARVEL'SThe Avengers: Age of Ultron !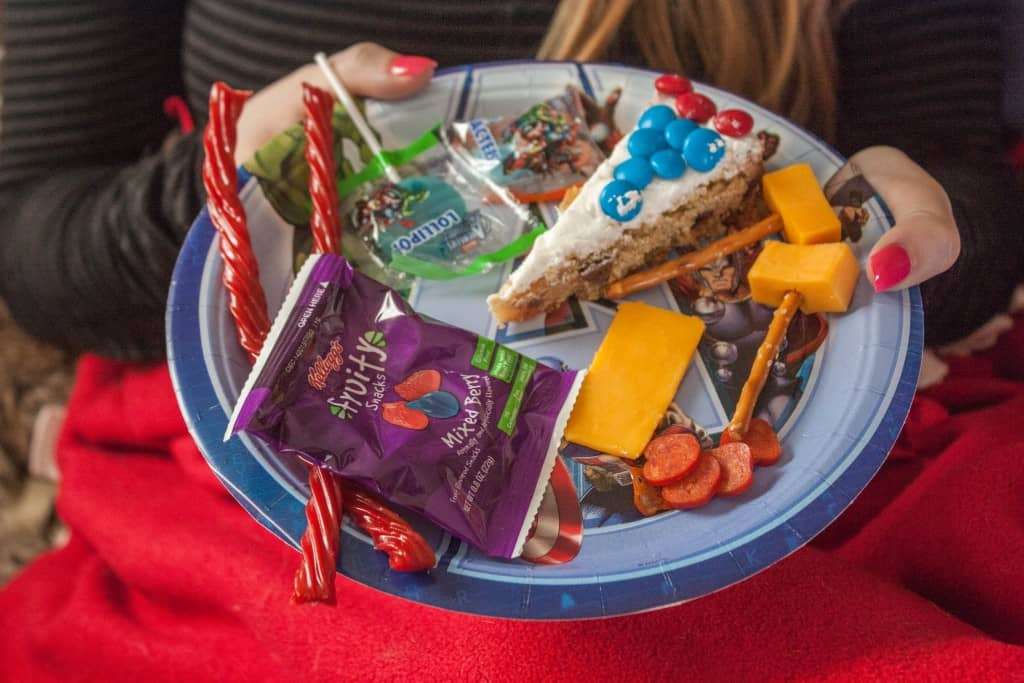 I have showed you how we are preparing with items found at Walmart for MARVEL'S The Avengers: Age of Ultron release with a movie marathon, are you excited for the movie release?