So you know those flowers that were in a basketball for the March Madness party? Well, today I'm going to share how to make a flower arrangement in a bowl (a deflated basketball or a shallow bowl could also be used!)

When I first started planning to have a BBQ March Madness party, I had a vision of how I wanted the decorations to look: basketball themed…but classy! As I was doing some grocery shopping beautiful orange flowers caught my eye.

Orange is such an underrated color for flowers, isn't it? I found tulips, roses and gerbera daisies, all in gorgeous orange, and in addition to the flowers, I got some greens. So for these arrangements you need about 6 flowers for each circle (12 stems total), and then 1 bunch of greens (5 stems that you can break up into pieces).
The next thing you need is the vessel your flowers. I used a small basketball that I had my husband cut in half, but any bowl you want to use for your arrangement would work. Then you just get some floral foam in half circles (these are the ones I use) and then cut them to fit into your circular vessel (the foam cuts easily with a knife).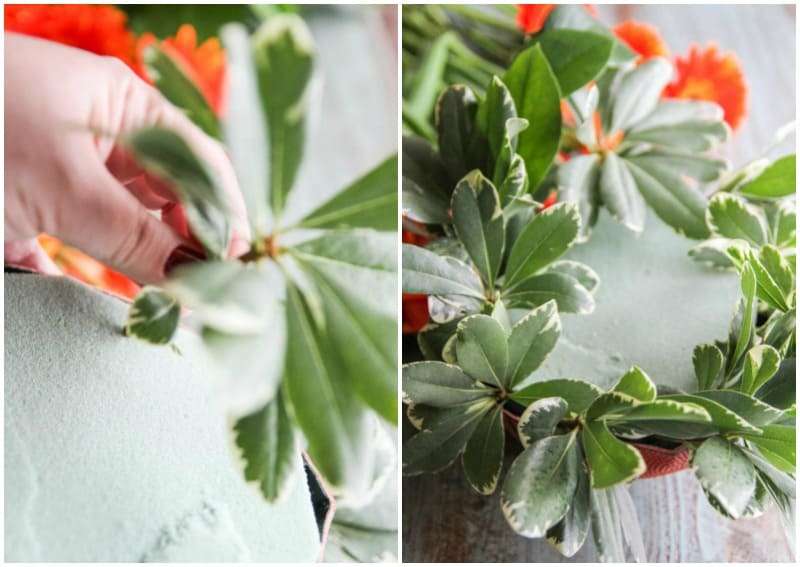 Then you cut greens and and stick them into the foam around the outside rim of the bowl. Next you cut the flowers (you'll need to cut them pretty short so that only an inch remains) and stick them in the center into the foam. Fill any gaps of green foam with additional greens.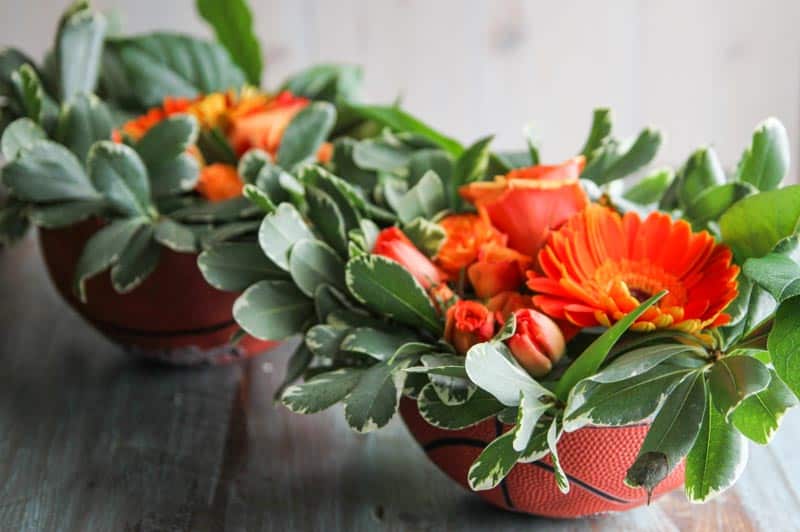 And there you have it – how to make a flower arrangement in a bowl, it's super unique and makes for a gorgeous floral arrangement!
Other posts you might enjoy: