Grab your best friend and spend a super fun day exploring Milwaukee, because today I'm so excited to share a Milwaukee guide for a girls day out!
Now, if you're new to the SweetPhi blog, welcome! Something about me that you should know: I live in Milwaukee and absolutely LOVE this city. I love discovering new things the Cream City has to offer, and showing it off to friends. The nickname the "Cream City" is not beause of all the diary we have, but rather because of the cream or light yellow colored brick made from clay found around Milwaukee and on the western banks of Lake Michigan. If you're looking for some past travel recaps, you can see them
here
.
I'll take any opportunity to show the city off, but with all the different neighborhoods and things, sometimes it's tough to know what to show off and how to go about that. When my best friend came into town, I wanted to show her as much as I could, and in one day (because my hubby was out of town and my in-laws were babysitting Ben).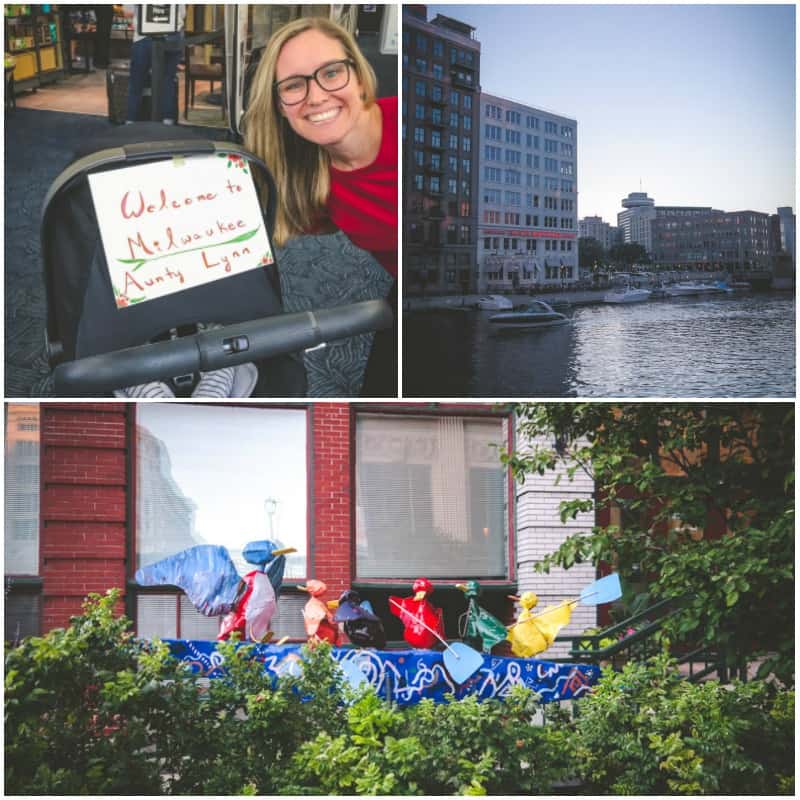 I cannot tell you how great this itinerary was, we were able to see SO much in a day, and I felt like we really saw a lot of what Milwaukee has to offer, plus this itinerary takes you in a fun loop, so you can get a feel of where you are at by the end of the day.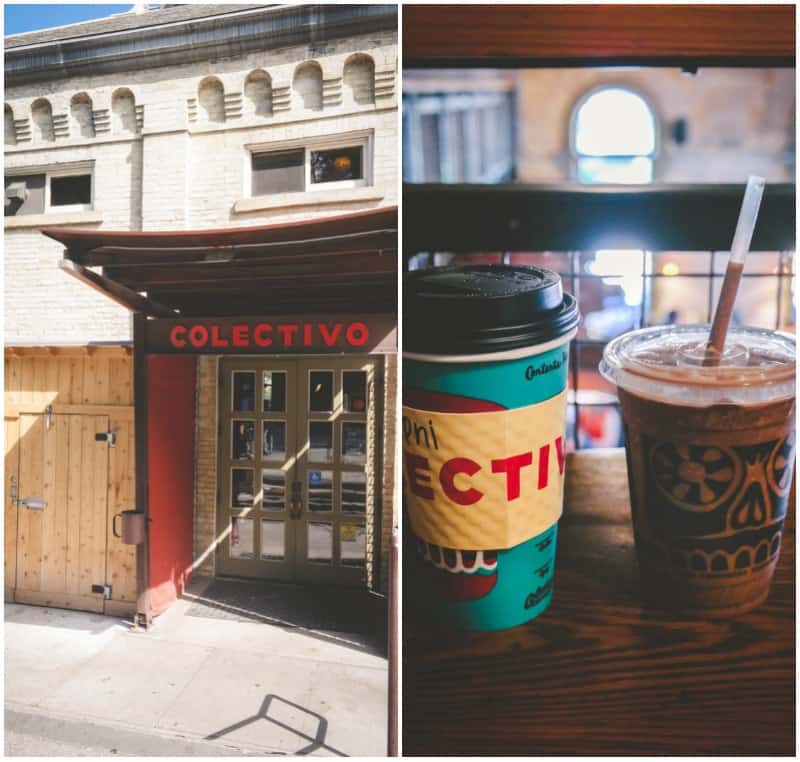 Coffee at Colectivo: we started the day with coffee/drinks at the beautiful lakefront location. Colectivo has great coffee and cafe food. I've been such a fan for years. My favorite summertime drink is their dark chocolate frappe, it's perfect for a hot day. There are gorgeous chairs outside, and is a great morning spot. The building (built in 1888) is gorgeous and used to be Milwaukee's Flushing Station, so it has a super cool vibe in it, and it's right on the lakefront!
Stroll along the Lakefront: after coffee, you can stroll along the lakefront (Veterans Park or walk the beautiful Lake Park trail) and stare in amazement at gorgeous Lake Michigan, the colors in summer are just stunning!
Lunch at Beans and Barley: located on the East Side, Beans and Barley is a deli, market, and cafe. They have a really cute little restaurant, and when there is a wait, it's fun to peruse the natural grocery store. I had never had food from their deli, so we got a grilled cheese sandwich (because it's Wisconsin so of course we had to have cheese). It was seriously the best grilled cheese ever! We also got a vegetarian burrito to share…let's just say it's a good thing I don't live closer because I would be there every.single.day! Their food exceeded my expectations by far.
View works of art at the Milwaukee Art Museum: this winter was the first time I went to the Milwaukee Art Museum, and I've been back a few times since. Not only is the architecture amazing, it's really beautifully laid out, one of my favorite museums I've been to!
Chocolate and cheese (or wine) pairing at Indulgence Chocolatiers: chocolate and cheese. I need not say anymore, lol, one of the beset combinations around: rich indulgent chocolate and flavorful Wisconsin cheese. The Indulgence store (we went to the one Walker's Point) is very welcoming and I love how they always have samples out (I always end up trying something new and buying it!)
Stop in to Clock Shadow Creamery to see how cheese is made: just down the street from Indulgence Chocolatiers is Clock Shadow Creamery (again in the Walker's Point area – my favorite area of Milwaukee by the way). You can see how cheese is made and buy some of their squeaky cheese curds. I always get asked "what are cheese curds" so here is the definition: Cheese curds, in cuisine or cooking, are the solid pieces of curdled milk either eaten alone as a snack, or used in various regional dishes. They're really good, you just need to have them if you're in Milwaukee, it's just a thing.
Eat local farm-to-table cuisine at Braise: one of my all-time favorite Milwaukee restaurants! If you want to eat locally sourced, delicious, innovative and creative food, Braise is where to go. I have been following chef Dave Swanson since the days when he was on PBS sharing about mushroom hunting and cooking in a parking lot and ate at his restaurant Braise the first week it opened! It's not this incredible restaurant, cooking school, and has an RSA (restaurant supported agriculture) program. Since it's seasonal and local ingredients, the menu always changes. One thing I think has pretty much remained on the menu in some form or another is their pork buns. Definitely get the pork buns! They're insanely good!
Save room for dessert and get ice cream from Purple Door Ice Cream: small batch ice cream done right! I love unique ice cream flavors, and Purple Door definitely has them. They always change their flavors and use locally sourced diary. In the summer months you can see a line out the door and down the block in the evenings, and rightfully so, it's delicious.
Finish your night by taking a Gothic Milwaukee Walking Tour: this is by far the COOLEST and most fascinating thing I have ever done in Milwaukee! So the conversation went like this…me:"Lynn, when you're in town, do you want to go on a walking ghost tour of Milwaukee?" Lynn: "Ummm…Phi, is this like a 'boo' spooky ghost tour? I scare really easily" me: "I don't think so, I'm the biggest baby there is, I can't even watch those serial killer shows you like, and it says it's historic, so I don't think it's going to be too scary" Lynn: "fine, but you'll have to hold my hand the whole time." As you can see, we didn't quite know what to expect, but whatever it was we were expecting, it was like a thousand percent better. Anna, the tour guide (it's her business, and she's a true Milwaukee expert) showed me a whole new side of Milwaukee.
I have literally walked by all the various buildings hundreds of times, and I knew none of the fascinating history behind the buildings or things that took place in them. We walked from Cathedral Square to the Pfister (did not know this was a haunted hotel, I've stayed there!) and then around to news alley and then down to the riverfront along the river walk, and then back up by the court house and back to Cathedral Square. It was fascinating! The whole time she told us interesting stories and facts. I loved it so much that the whole time we were walking, I kept taking out my phone to 1-take pictures and 2-text my husband that we NEEDED to go on the tour together because it was so cool (the guided walking tour would make such a fun date night). When I was getting all the links together to write this post, I saw on the Gothic Milwaukee website that one can buy cards for a self guided walking tour, I just purchased them and cannot wait to see them, if they're anything like the guided tour, I'm sure they'll be nothing short of amazing. I won't give anything away from the guided walking tour, I'll just tell you that it's so amazing and I cannot recommend it highly enough. After the tour (a nice 90 minutes of walking) I felt so much more connected to the city and will never forget the fun stories I learned about the history.
So there you have it: a Milwaukee guide for a fun day out! I had such a great time, and would do this itinerary over in a heartbeat!
Other posts you might enjoy: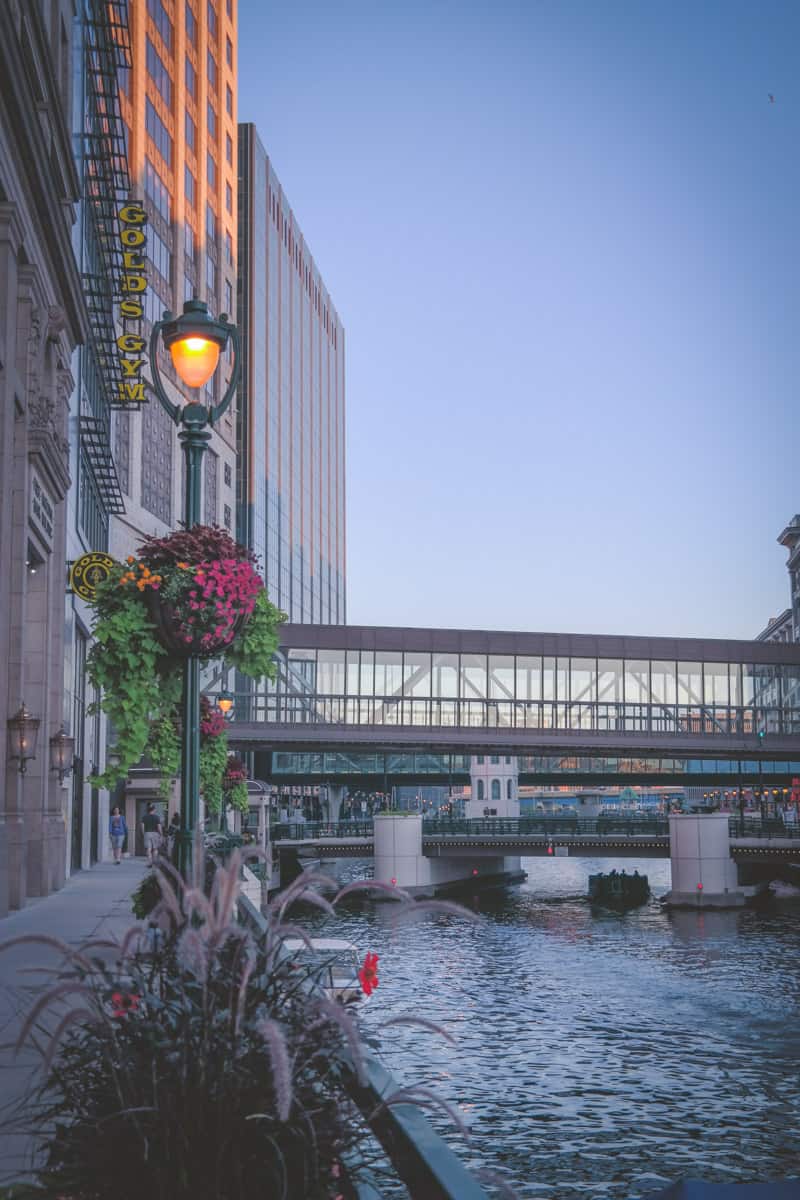 This post is brought to you by my partnership with Visit Milwaukee. As always, all thoughts and opinions are mine alone. Thank you for reading and supporting the brands I partner with which make the SweetPhi blog possible.