With the holidays in full swing, it's nice to relax with friends and family and have an ALDI Pairings Party. You will get to enjoy wine, cheese, and chocolate and create a delicious and memorable event without breaking the bank (because you shopped at ALDI, and ALDI has the best ingredients at unbeatable prices…like the delicious wine I'm going to tell you about? Yeah, that was $4.99!)
Everything you see pictured above is from ALDI, and it ALL cost under $50! That includes the wine (4 bottles), cheese (5 varieties of cheese) crackers, olives, sea salted caramels, and chocolate (there are two kinds of chocolate on the board – dark chocolate and orange dark chocolate) and sausage.
If you see me using an insane amount of exclamation points in this post, it's because I cannot contain my excitement!! We're talking all about my favorite things: cheese (CHEESE folks, can it get any better?) , chocolate, wine (a pure necessity sometimes…channel your inner Olivia Pope) and of course gathering with friends and family.
The key to a successful paring party is having options and pairing suggestions. I always like to have something for a crunch that serves as a vehicle with which to eat the cheese (think crackers) and then a variety of cheese (ranging from hard and sharp – think cheddar- to soft and creamy – think goat cheese and gouda) along with a selection of chocolate and a combination of red and white wines. Here are a few pairing suggestions with ALDI products (and prices for you to get an idea of how affordable it is to have a fabulous pairing party):
Specially Selected Brie Cheese (8 oz) $2.99 – paired with – Landshut Riesling (750 ml.) $4.99 (this one was my favorite – I even went back for another bottle the next day!)
Award Winning Specially Selected Vermont Cheddar (7 oz) $3.99 – paired with – San Zenone Bianca or Toscana Rosso (750 ml.) $5.99
Specially Selected Gouda Cheese Round (7 oz) $2.99  – paired with – Bridge Road Vineyards chardonnay (1.5 L) $6.99
So after doing a bunch of holiday prep, I asked my in-laws whose house we were at if they'd like to do a pairings party as a little afternoon snack. Want to guess what the answer was?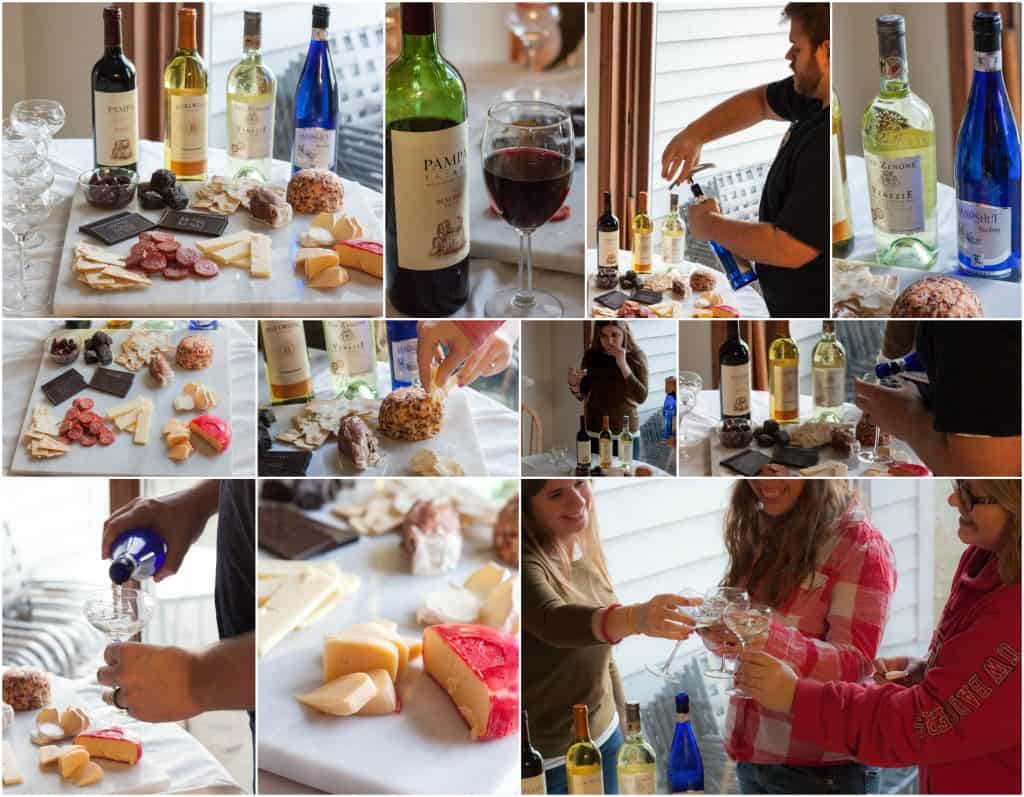 I mean honestly, who doesn't love a wine, cheese, and chocolate? I don't know if I care to be their friend lol.
Speaking of which…I'm about to tell you another fun way to have an ALDI pairings party…and that is to have a wine and cheese party virtually! That is exactly what my amazing friend Lynn and I did. We do not live close enough to do an in-person girls night in (which saddens me) and were needing a little face to face time, so we set a date and had a virtual girls night via google plus video chat. And as dorky as it sounds, it was SO MUCH FUN! There was so much laughing and fun, we talked about the upcoming holidays and hanging ornaments, but I think it's safe to say that the majority of the time one or the other of us was talking about the delicious cheese/wine/chocolate we had gotten from ALDI. Not even kidding! As foodies (am i allowed to use that term? I love food … so I'm going to go with it) Lynn and I spend a lot of time talking about everything and anything food related. And doesn't it look like I'm taking pictures of a movie star as I snapped picture of her throughout our party:
There was cheersing through the screen, and lots of laughs! We had so much fun that we're planning to do another hang out this weekend (and I can 100% assure you there will be lots of wine involved)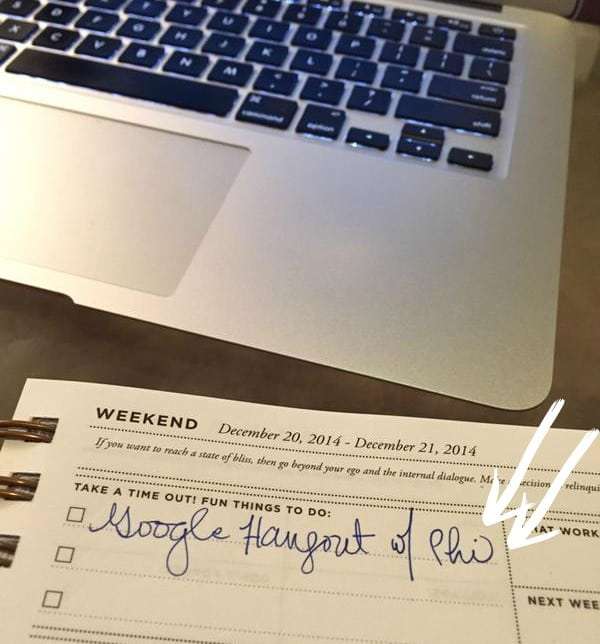 Photo credit: Lynn's twitter ( and you can follow her on twitter @orderinthekitch ) and we're already friends, right? @sweetphi just in case we're not and you want to stop by and say hi! Also, follow the hashtag #ALDIpairings for awesome pairings, I'll definitely be making lots of additions to it!
What is your favorite part of having a pairing party?
This wine pairing party was sponsored by ALDI, thank you for supporting the brands that I love and that make the Sweetphi blog possible. All opinions are always mine alone.