Perfect for any occasion, this easy sangria recipe is absolutely delicious and is made with a secret ingredient!
Sangria is a typical beverage from Spain and Portugal. It normally consists of red wine, chopped fruit, a sweetener, and a small amount of added brandy (thank you Wiki) and it just so happen to be my favorite ever cocktail.
I love the bold flavors of red wine with the added bonus of oranges muddled with sugar and brandy AND the secret ingredient: Fresca!
Fresca is a citrus flavored soda and it adds the perfect amount of bubbly to this recipe.
[Tweet "Pass me a glass of this sangria (made with a secret ingredient) from @sweetphi"]
Now that it's getting colder, this drink reminds me of warmer days and enjoying sangria with friends. In fact, earlier this year I made a large batch of this very sangria when I went to the ChiTownRetreat in Chicago. Below is the giant bowl of sangria I made and the lovely Sheila of Eat 2 Gather pouring a glass:
This isn't the first time I've shared this recipe, two years ago I shared it here on the blog and shared how it was actually my father-in-law who taught me how to make sangria this way, so I wanted to do the recipe justice and make it again with an updated picture.
I was working on a photo shoot with one of my hubby Nick's friends who is a cocktail genius -recipes from that photo shoot coming soon-and the boys were playing video games as I was making the sangria:
That guy you see in the picture to the above right being a goof? That's Armen, he's on twitter ladies!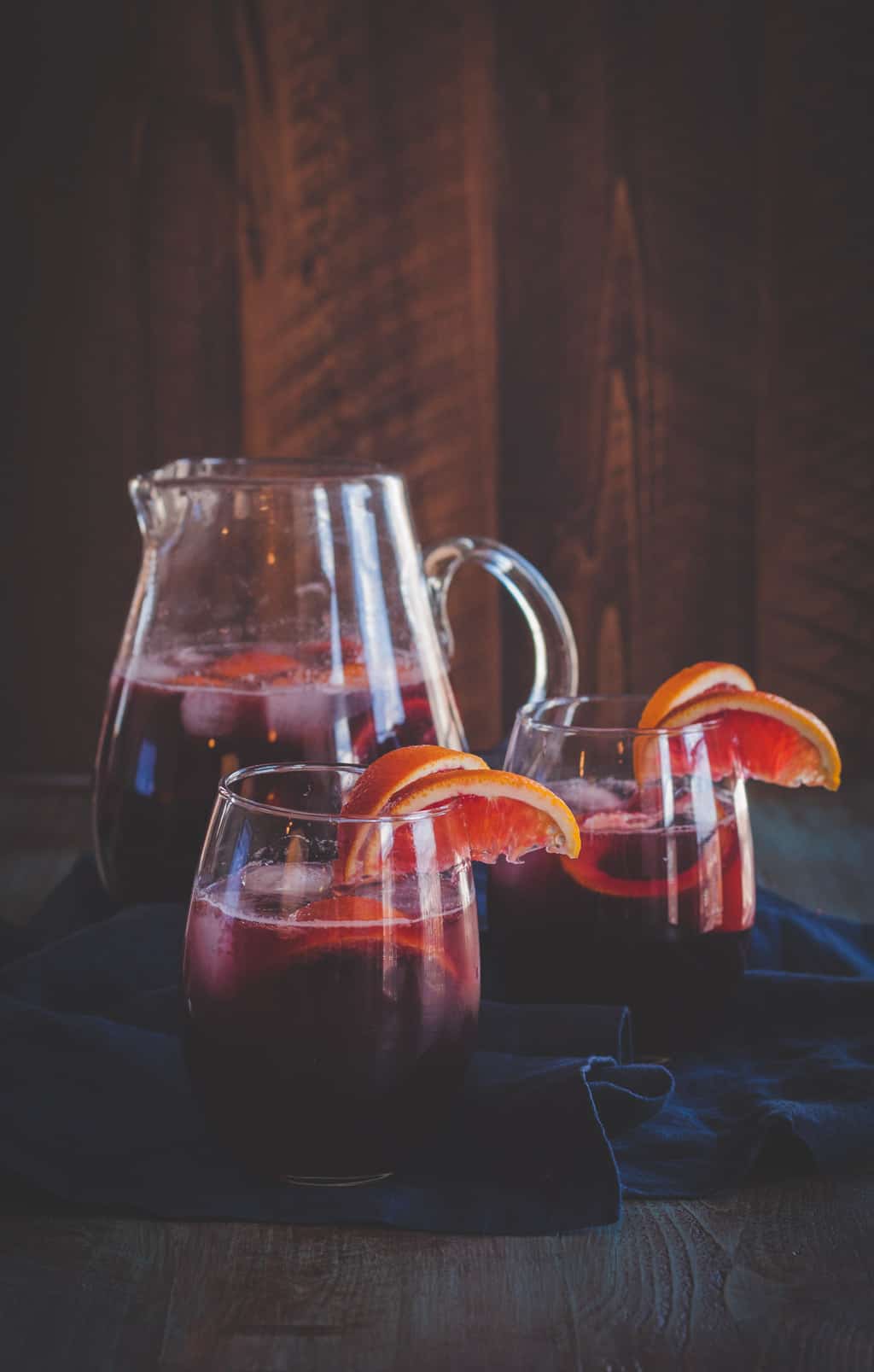 So this sangria, you need this in your life!