This 4 ingredient dinner of tortellini with chicken sausage and pesto is perfect for a quick family meal that everyone is sure to love (did I mention quick? This meal is ready in 20 minutes, all prep included!)
Five Ingredient Fridays (or simple cooking and making delicious meals with not a ton of ingredients) doesn't stop when I'm on vacation. Case in point, this tortellini with chicken sausage and pesto dish. A few months ago, right before my husband and I went on a road trip along the coast of Oregon, we were on weekend trip with my parents in Weed, California to attend my cousins wedding.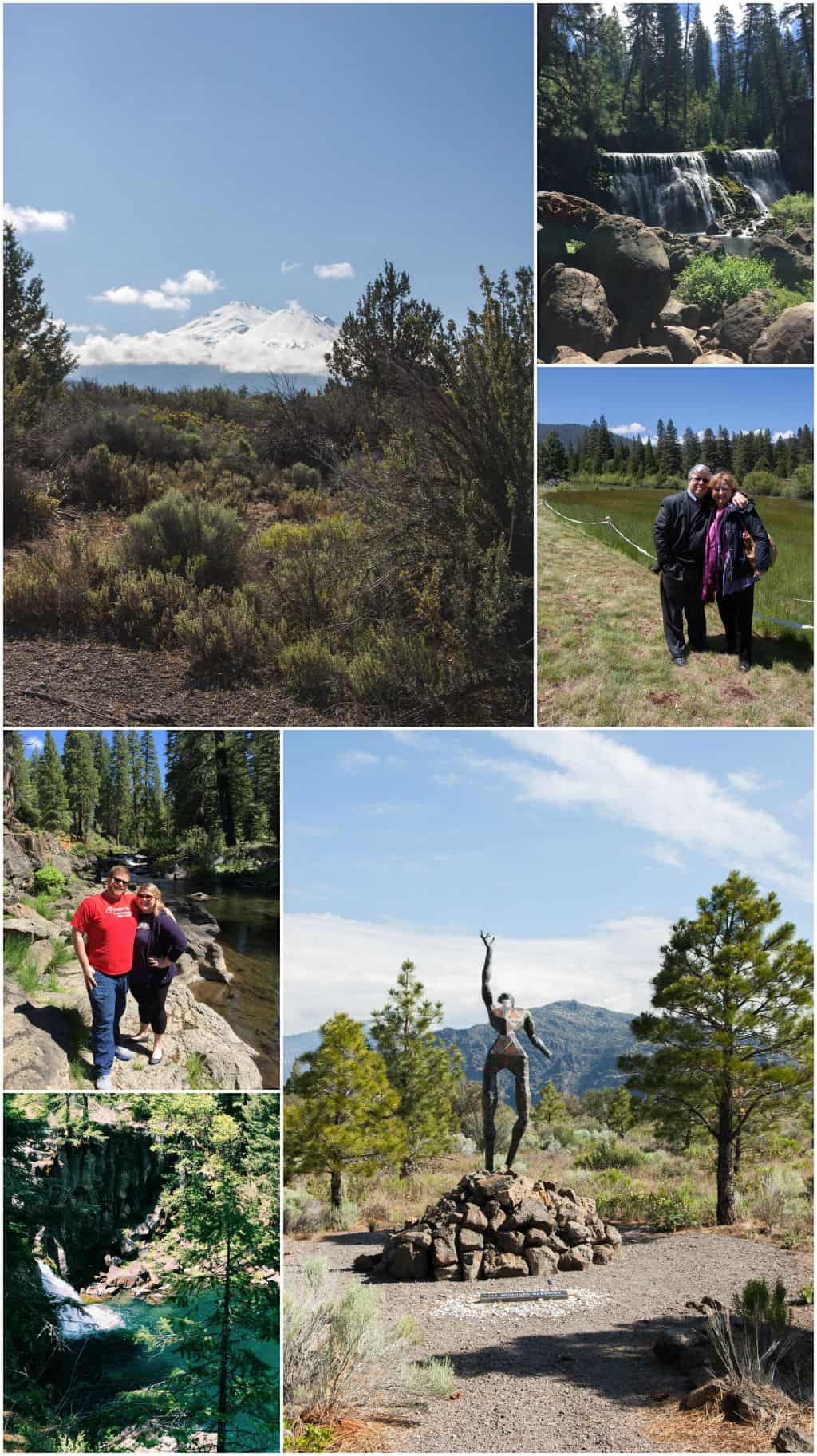 Weed, CA and the surrounding areas are beautiful. From the top left: views of Mount Shasta, views from hiking along the McCloud River's Three Falls trail, my parents, a picture of my hubby and I and another waterfall along the three falls trails (we saw all three of them!) and then on the lower right is a picture taken at the Living Memorial Sculpture Garden (the garden was truly beautiful and moving.)
While we were in California we rented a cabin which had a little kitchen and were having a potluck style lunch with some other family members coming over. We needed a quick, warm meal that everyone would enjoy – and what's more comforting than delicious pasta filled with cheese? So I used fresh three cheese tortellini, and then got a chicken sausage that had roasted garlic and gruyere cheese in it (any sausage would work great) and then topped the dish with a pesto sauce. The pesto was absolutely delicious, it reminded me of when I made lemon basil pesto!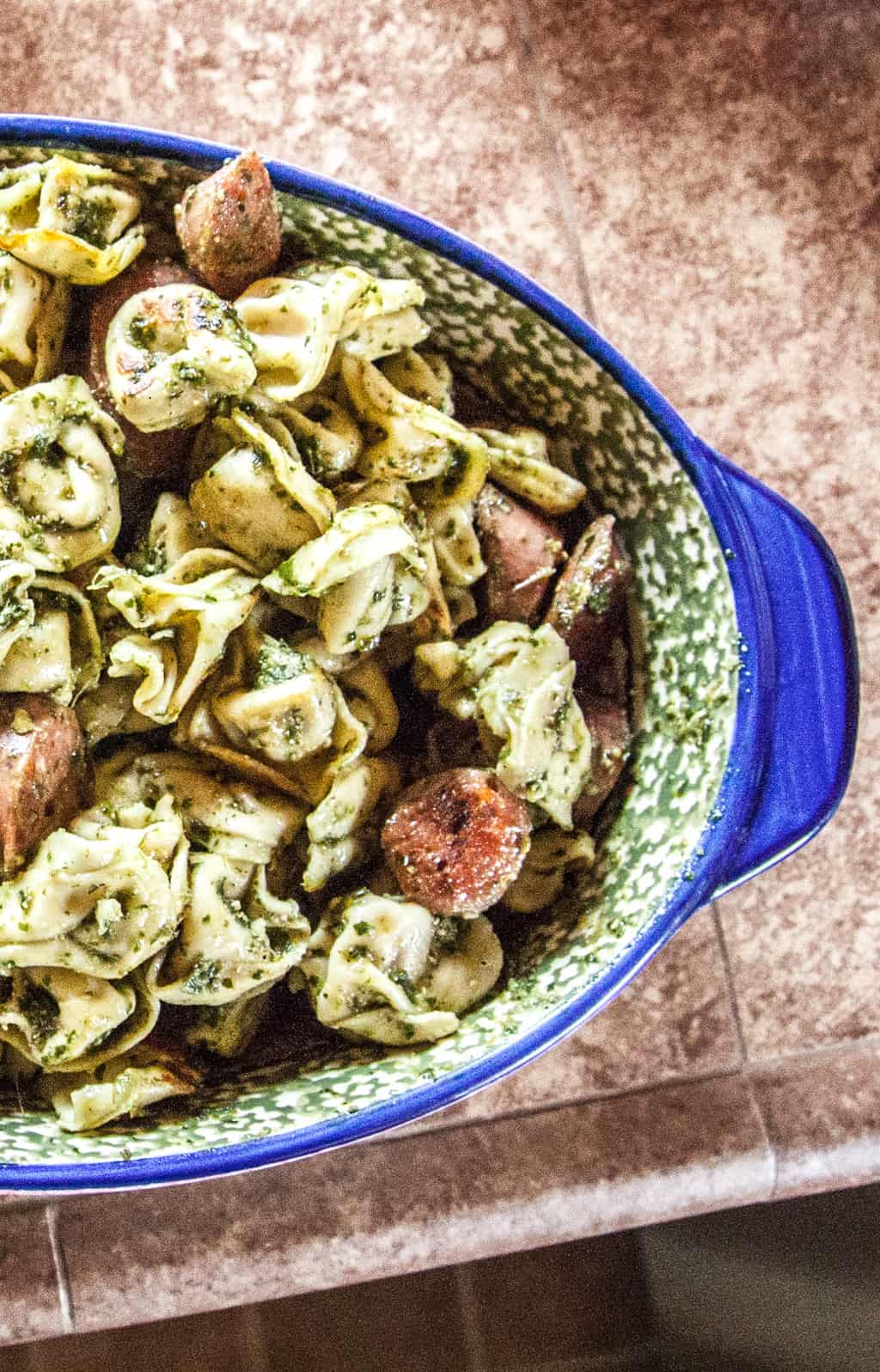 The meal was a success, and this is one dish that I make whenever I'm looking for an easy meal that takes less than 20 minutes. Below is a picture of our lunch spread (the other pasta salad I'm going to be sharing a recipe for soon.)
Do you cook on vacation? I'd love to know what you make!

Ingredients
1

tablespoon

extra virgin olive oil

1

package chicken sausage

4-5 links (I used chicken sausage with garlic and Gruyere cheese, 12oz)

1

package fresh cheese tortellini

we got a family size one - 28 oz.

1

cup

pesto sauce
Instructions
Heat olive oil in a pan, then cut up chicken sausage and put it in the pan stirring ocassionally until sausage starts to brown (about 10 minutes, then set aside.)

Cook tortellini according to package instructions and strain and return pasta to the pot and set aside. Add in the sausage and pesto and stir. Serve or transfer to a serving dish and enjoy!