This month in Catching Up With The Kelnhofers, Phi shares a look at Sams 1st birthday, some of the fun games her family is loving and a peek into family life in Milwaukee around the holidays!
We have a 1 year old! Sam had his 1st birthday!! We did our birthday traditions (wake up with candle, crown, special plate) and it was such a lovely celebration of a sweet sweet boy!
As the snow starts to fall and we're outside less, we're playing lots of games! 3 faves are:
Recipe highlights: we made freezer chocolate chip cookies, parmesan porkchops, overnight oats, air fryer turkey breast, peanut butter protein balls
Kids first dentist appointments – since the twins were babies during the start of the pandemic, we never took them to the dentist when they turned one, so here we are. They all did so good and loved it!!
My sister-in-law told us about this lovely event where an orchestra played Christmas music and kids could come watch in the pjs, it was so nice and festive!
Put up Christmas decorations – not going to lie, Ben – who is 5 1/2 – helped so much it was crazy. Together we put up the tree and all the ornaments in 2 hours while Nick took the other kids out of the house. The kids are very particular and love the rainbow lights. If I turn it to white lights (my personal favorite) when they're sleeping, if I forget to set it back they always tell me in the morning lol.
We also celebrated St. Nick's!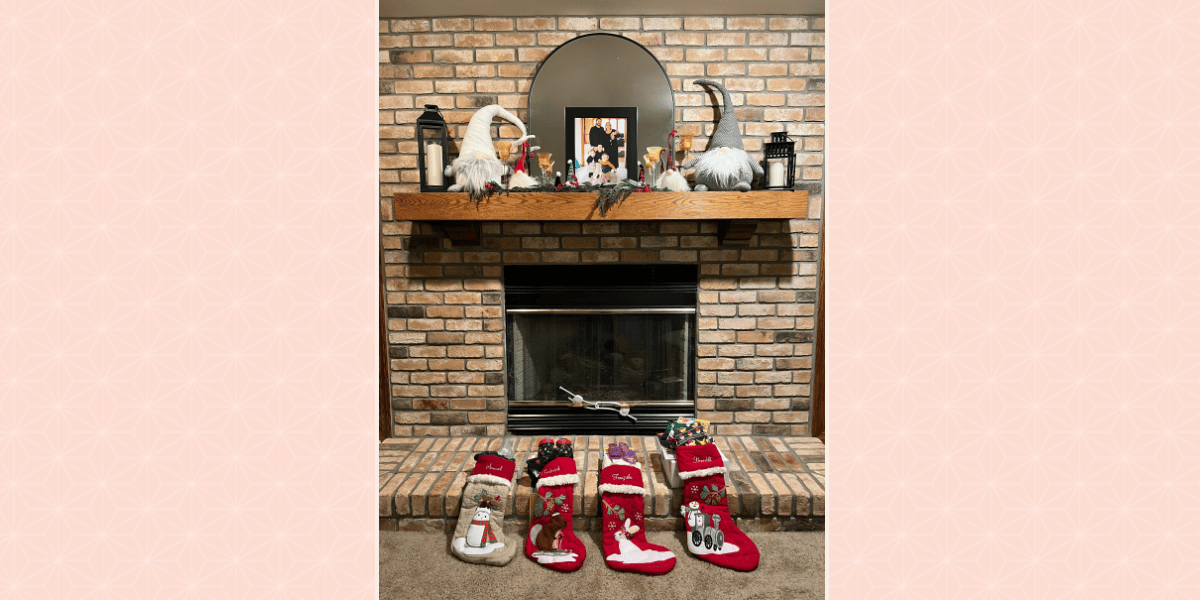 We have an advent calendar the kids check every morning, it's too cute (especially with Sam's funny hair) – but boy, as a parent, it's hard to remember to put something in it every day. Next year I have to figure out something easier.
A few more random snapshots from the month!
What a fun month it was and so much to look forward to this holiday season, how is your month going?