These waffles made with cottage cheese are such perfection. Crispy on the outside and fully on the inside, extra protein because of the cottage cheese and my kids absolutely love them for breakfast!
Made in a blender, these waffles should really be called blender waffles, but since they're made with cottage cheese and cottage cheese is having a moment right now, I went with cottage cheese in the title. In case you're not aware, over on social media (TikTok in particular) all the rage is cottage cheese ice cream and adding cottage cheese to everything and anything and making delicious chicken salads or cottage cheese breakfast bowls. But my favorite recipe with cottage cheese are these waffles!
Not only are these waffles delicious, but they contain healthy ingredients like oats, and they can be made and then frozen so it's an awesome meal prep recipe because you have breakfast made and ready to go in the freezer (they're super easy to reheat with either a quick time in the microwave or toaster oven.)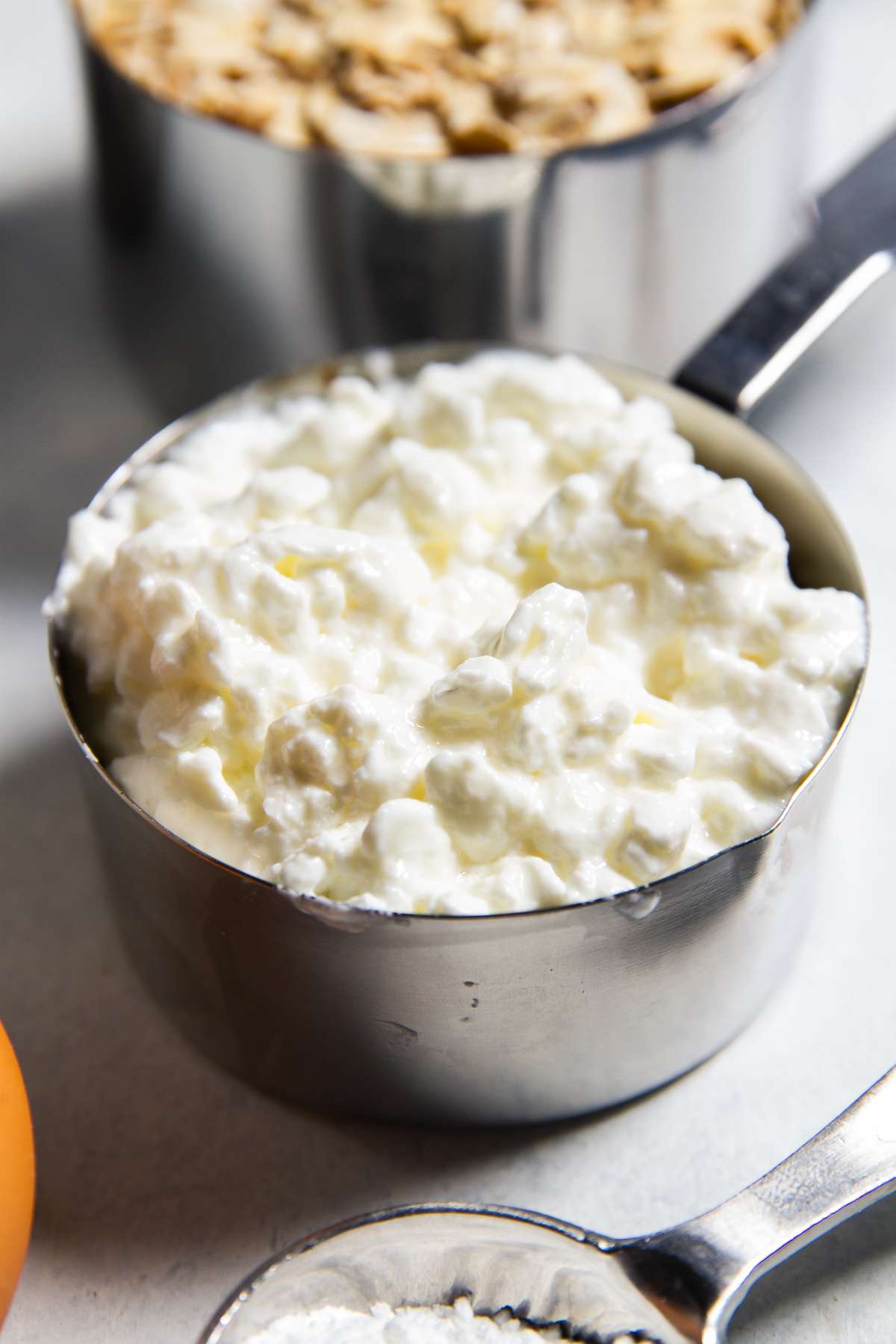 The secret ingredient that sets these waffles apart is none other than cottage cheese. This protein-packed dairy delight adds a creaminess to the batter, resulting in waffles that are incredibly light and tender. Simply toss the cottage cheese into the blender with the rest of the ingredients, and watch the magic happen as everything blends together to create a smooth and velvety batter.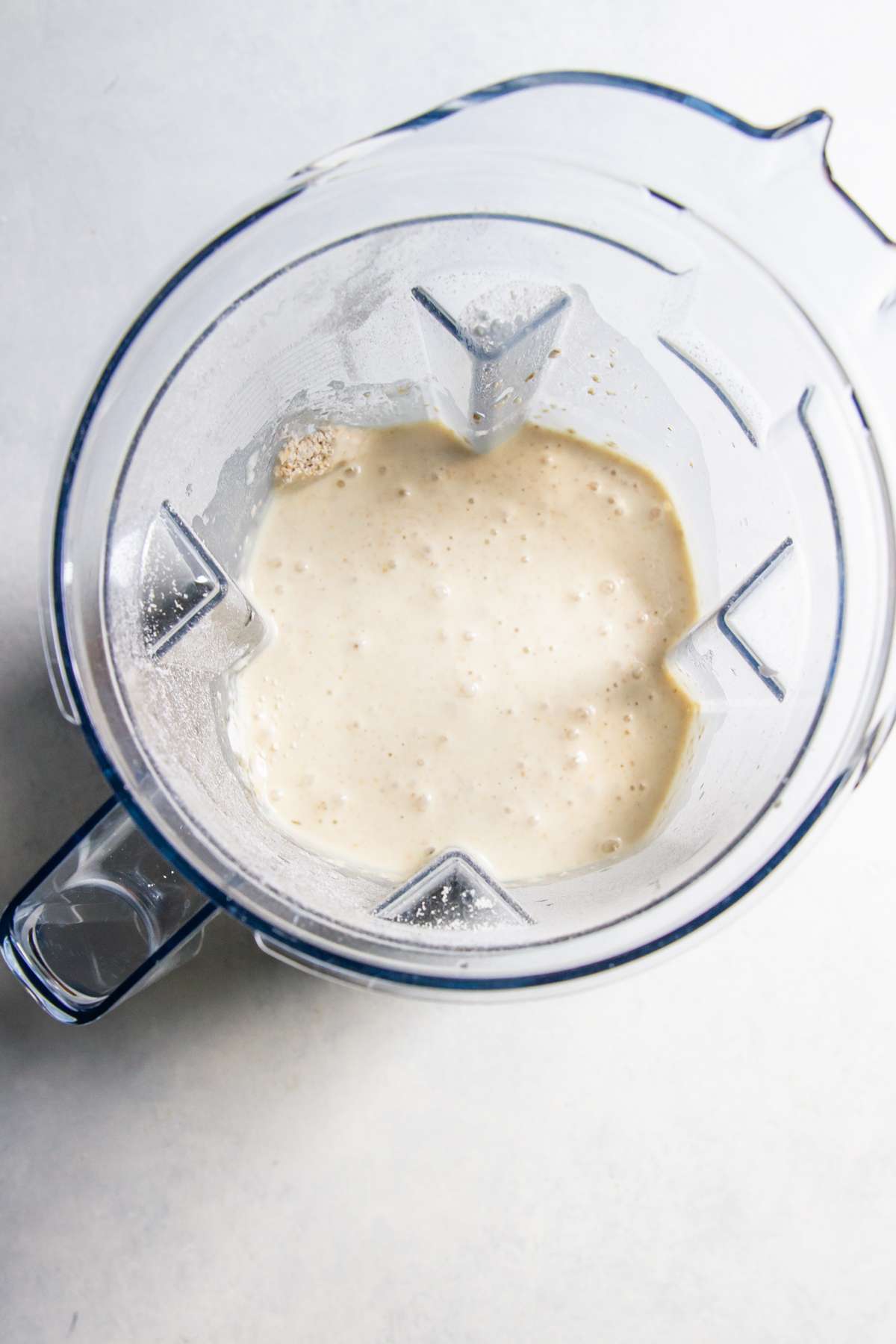 Not only do these blender-made waffles taste divine, but they also offer a range of health benefits. Cottage cheese is renowned for its high protein content, making it an excellent choice for those seeking to fuel their day with a nutritious breakfast. It provides a satisfying, long-lasting energy boost that will keep you satiated until lunchtime. Plus, cottage cheese is rich in essential nutrients like calcium, phosphorus, and B vitamins, promoting bone health and supporting overall well-being.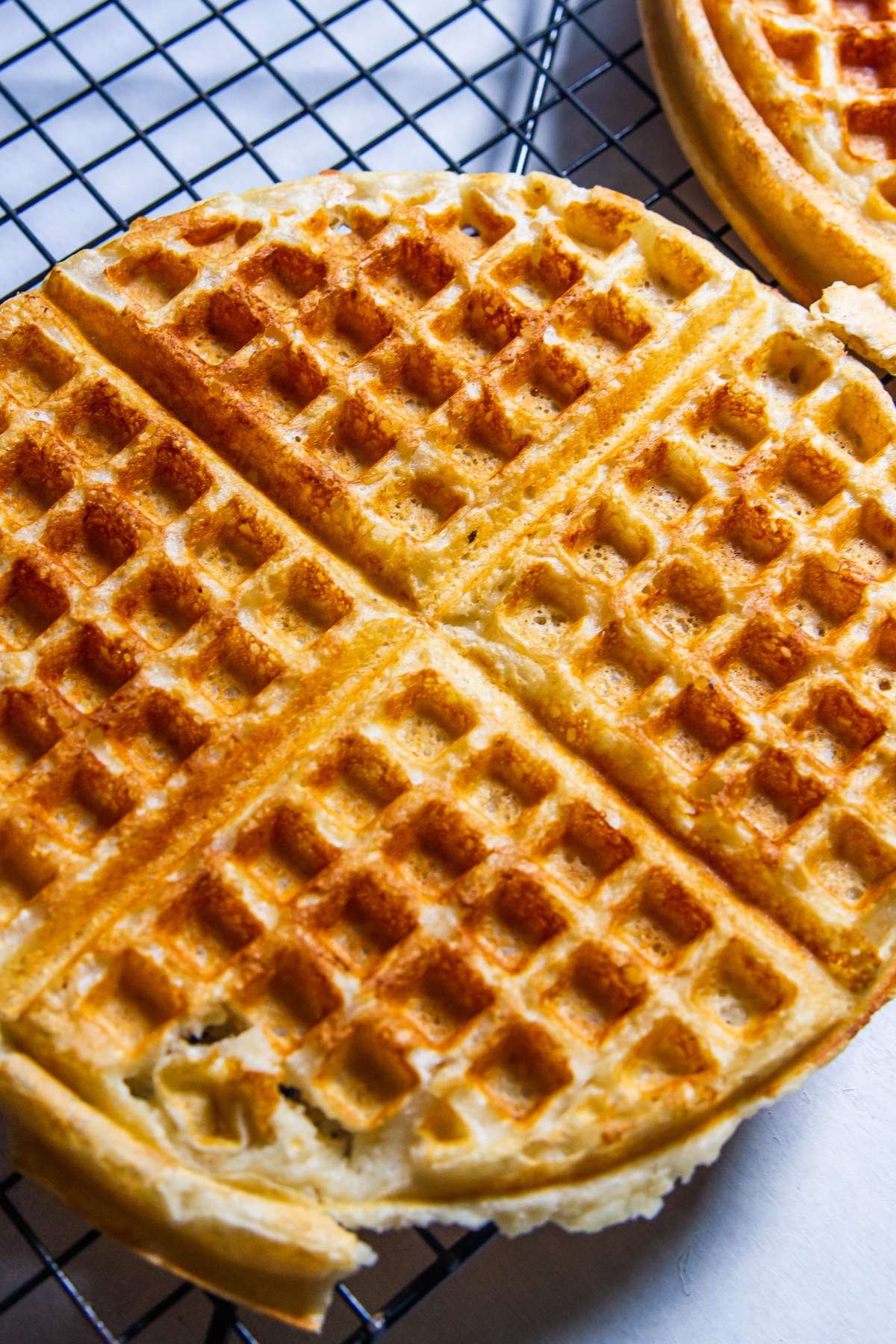 One of the beauties of these waffles is their versatility. Feel free to experiment with various flavor combinations and toppings to suit your preferences. You can add a touch of vanilla extract or a sprinkle of cinnamon to the batter for a subtle twist. Or, for those with a sweet tooth, drizzle your waffles with maple syrup, dust them with powdered sugar, or top them with fresh fruits and a dollop of Greek yogurt. The possibilities are endless, and you can get as creative as you like! You can also substitute the flour to whole wheat flour or oat flour (to make them gluten free).
The convenience factor cannot be overlooked when it comes to these blender-made waffles. In a matter of minutes, you can whip up a batch of batter that is ready to be poured into your waffle iron. Say goodbye to laborious mixing and whisking; the blender does all the work for you. This means less time spent in the kitchen and more time enjoying a delicious breakfast with your loved ones.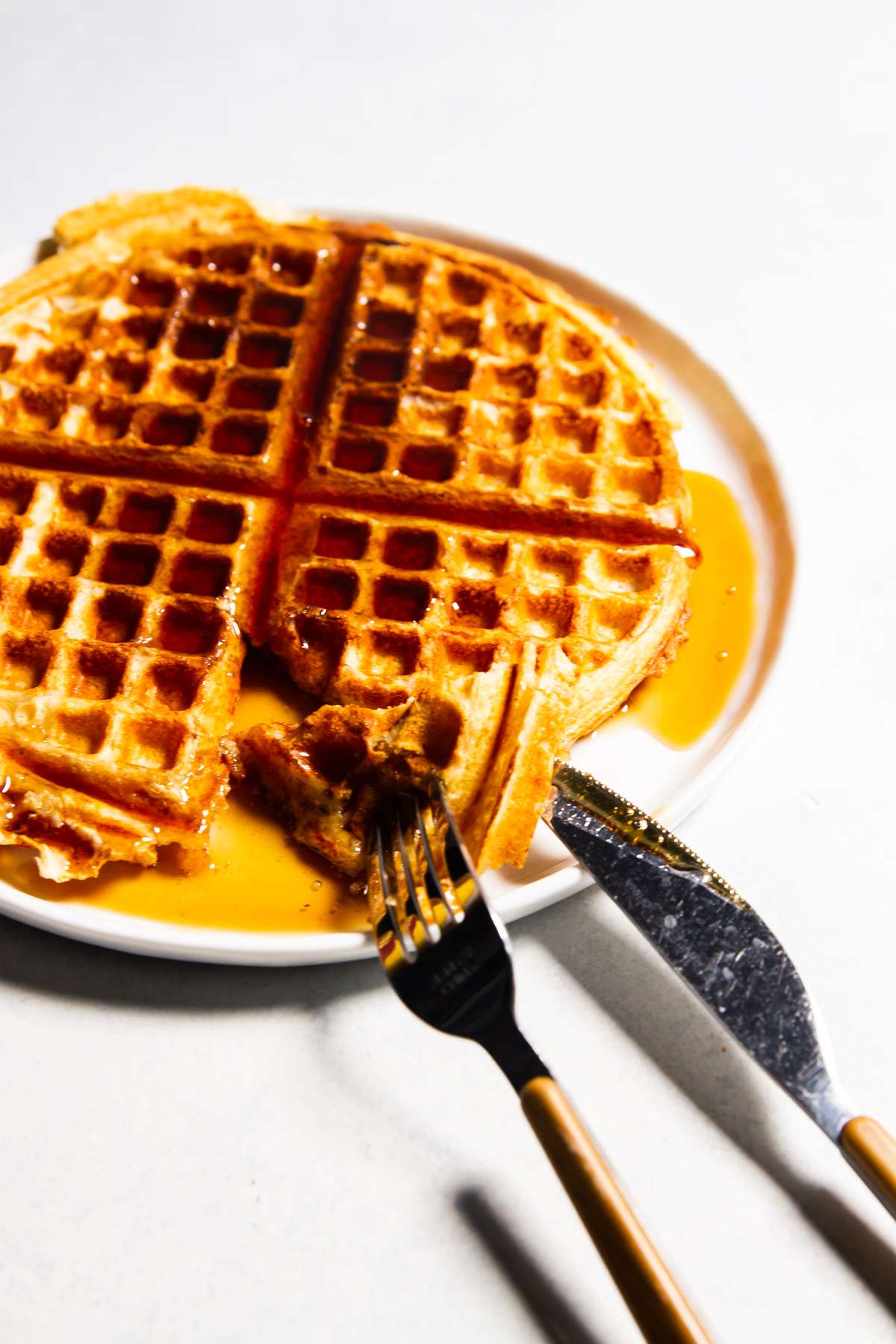 If you're seeking a breakfast that is both scrumptious and nutritious, these blender-made waffles with cottage cheese are an absolute must-try. The creamy goodness of cottage cheese combined with the ease of preparation makes for a delightful morning treat. Whip them up, customize them to your liking, and relish every bite. Get ready to embark on a flavor journey that will leave you wanting more. Your breakfast game will never be the same again!
Other waffles recipes you might love:
waffle made with cottage cheese
Delicious blender waffles made with cottage cheese are a high protein breakfast the whole family will love.
Print
Rate
Ingredients
1

cup

flour

or substitute with whole wheat four, gluten free flour or oat flour

1

cup

oats

ground into oat flour

1

tablespoon

baking powder

*see note

1/2

cup

cottage cheese

1

large

egg

1/4

cup

oil

you can use coconut oil, vegetable oil, olive oil or butter. I prefer coconut oil for a sweeter waffle or vegetable for a neutral oil

1 1/4

cups

milk

of choice, can use alternative milks here
Instructions
In a blender, add the oats and flour and blend until oats have turned into oat flour.

Add the rest if the ingredients to the blender and blend until smooth and combined. I usually like to run a spatula around the edges and blend one more time. Let the batter sit for 5 minutes.

Heat waffle iron of choice. I like big waffles or mini ones, so we usually do a combination.

Stir the batter once it has had a chance to sit for 5 minutes.

Spray your waffle iron with cooking spray (don't skip this step, these waffles tend to stick more than others.

Spoon the batter into/onto the waffle iron and cook according to instructions.

From the waffle iron remove the waffle and put it on a wire cooling rack and serve immediately, or freeze when waffles have cooled.
Video
Notes
*check to make sure your baking powder doesn't contain any aluminum in the ingredient list. Sometimes they add aluminum in the form of sodium aluminum phosphate and/or sodium aluminum sulfate – it's sometimes added to double-acting baking powder to make it heat sensitive. Aluminum in baking powder is not harmful, but it can leave a slightly metallic and bitter taste in your mouth. 
Nutrition information disclaimer: the nutrition information presented on this site should be considered an estimate as the calculations will change based on the exact products you use in your own kitchen.  
Your comments and feedback are helpful and appreciated!! If you've tried this recipe or any other recipe on SweetPhi.com, please rate the recipe and leave a comment below! If you took some photos, we'd love to see them - you can share on Instagram or email them to phi@sweetphi.com and we'll add it to our reader recreations!