2020 was a year full of challenges, ups, downs, plenty of adjustments, and lots of time spent in the kitchen.  After seeing a fun kitchen bucket list tacked up on someone's fridge, I loved the idea so much I wanted to have one hanging on my own fridge. So I've jotted down a list of things I've been meaning to try in the kitchen – a few I've already done, but wanted to include for you to try and am sharing the In the Kitchen bucket list!
Even though I'm a cookbook author/recipe developer/food blogger…I have never spent as much time in the kitchen as I did this past year!
The kids were definitely underfoot, so I've started cooking with kids in the kitchen like no other! I added that to my list, because it's been really fun cooking with them! There are plenty of recipes to try with kids that won't be *too* stressful to start out!
Here is a whole list of recipes to get you started.
There are a few things on the list that I've tried and I'd love to know if you have too!  For instance, if you've been following SweetPhi for awhile now, you know that I love making my own pizza dough!   This is my go-to recipe that you can use to check one thing off the list right away!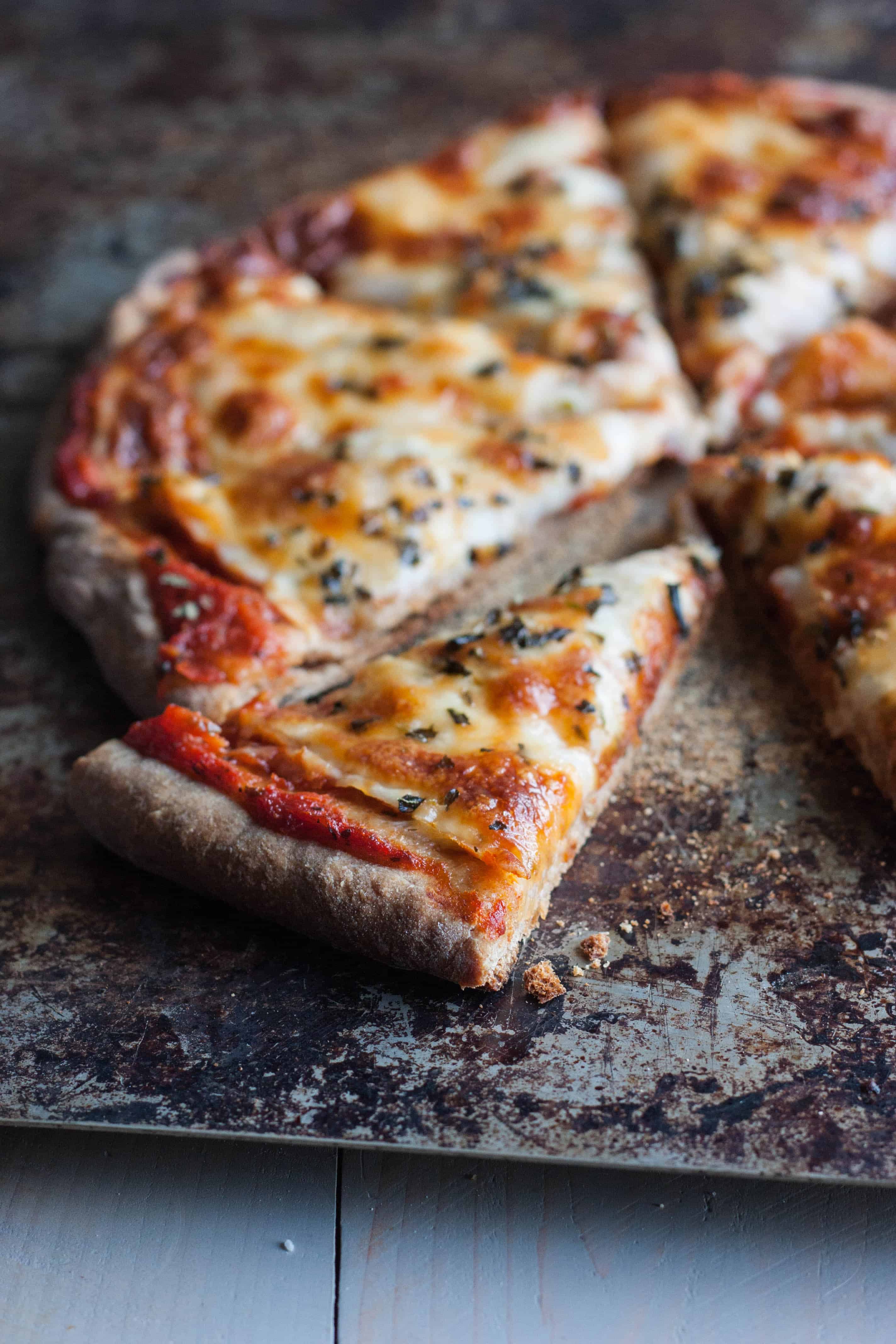 So, give yourself a little bit of a challenge this year and try some fun in the kitchen.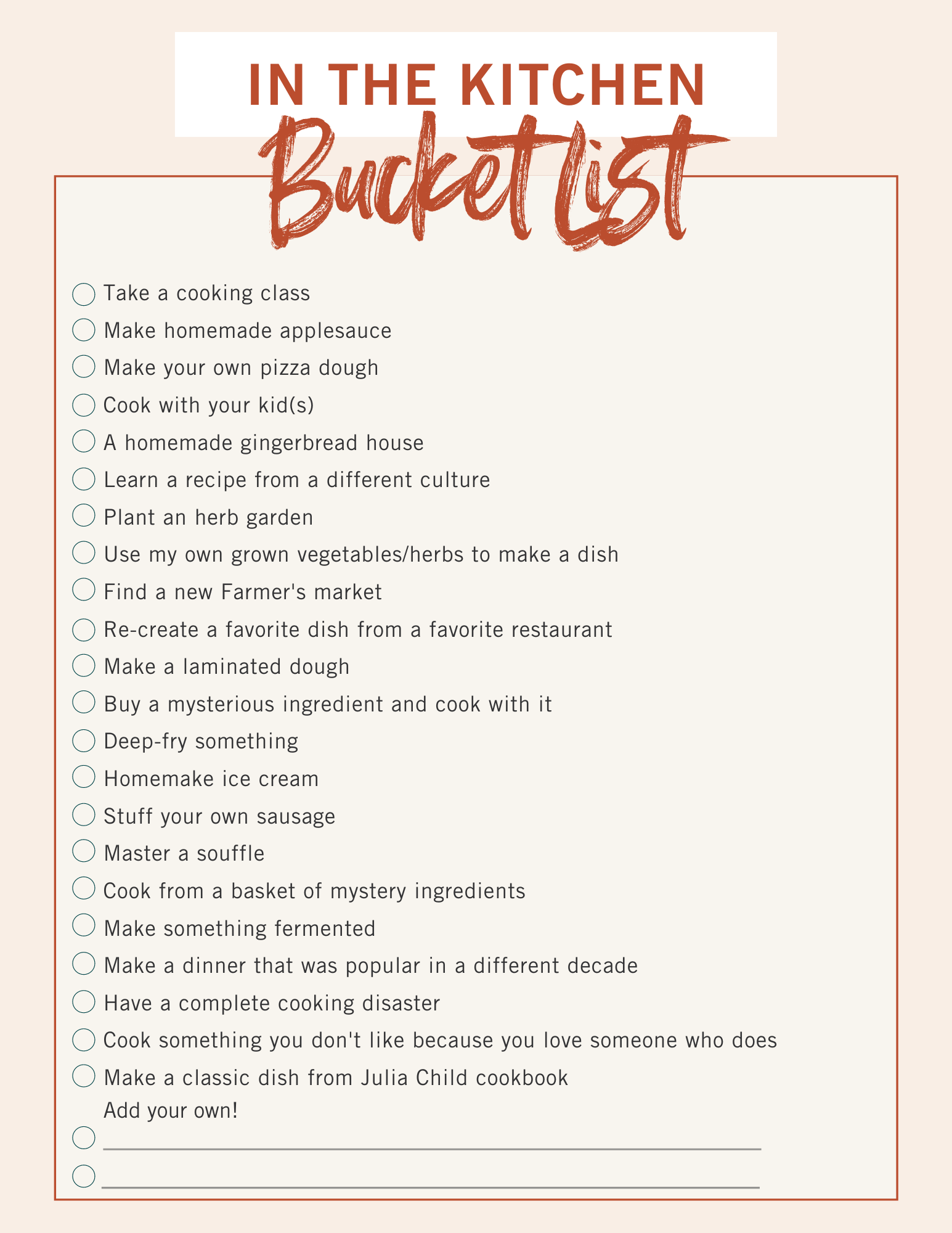 You all know how much I love a good list, so I hope you enjoy my 2021 In the Kitchen Bucket List.  Oh, and click the image above for your own downloadable version of the In the Kitchen bucket list!
Is there anything on your kitchen bucket list? Just as I shared this post, my husband said "we should add making something with a random pantry ingredient every week" – I love that so much I'm going to add that to the list!