This past week was rough – I had a sore throat that just kept getting worse. One day my husband came home from work and surprised me by making this sore throat soothing shake, and I gotta tell you – it worked! My throat was soothed, I just had to share this recipe with you for this weeks' five ingredient Friday (because as you know, I'm ALL about five ingredient recipes!)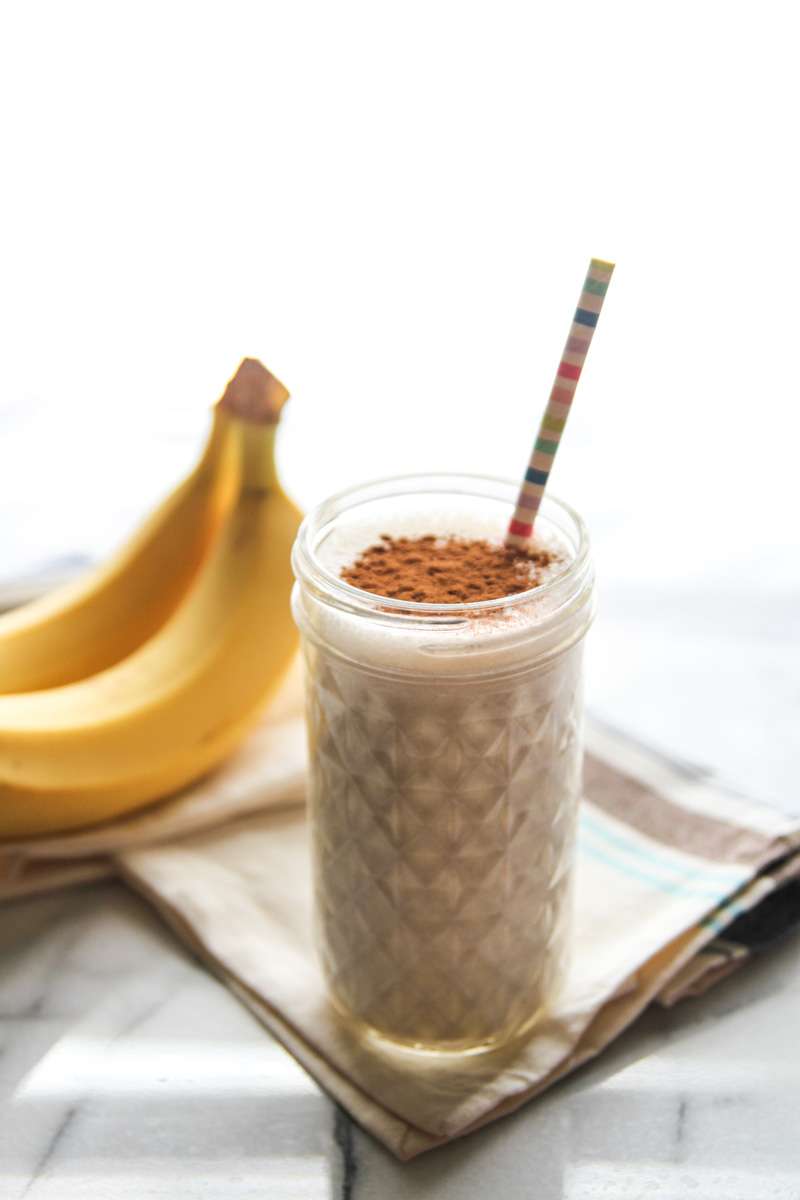 Earlier this week I had a tickle in my throat. I thought I had eaten too much garlic or something (does too much garlic make anyone else feel that way sometimes? Anyway, my throat kept feeling worse and worse and I woke up and could barely breathe!  I went to work but then left an hour early to come home (something I never do). My husband came home and was russling around in the kitchen and then brought me this smoothie. How sweet is that?

He said he had researched and put together things that were soothing for a sore throat, and he was spot on. I shared behind the scenes of how my hubby made this on snapchat (username: Sweetphi – are we friends on snapchat yet? I hope we are – snap me, I'd love to connect).

The sore throat soothing shake is made of almond milk, vanilla ice cream, ice cubes, honey, and a banana – all blended together for a cold soothing smoothie shake. Top it with some cinnamon an seriously, soooo good. It tastes like a horchata and is so soothing.

Sore throat or not, this is one delicious shake.


Yield: 1
Sore Throat Soothing Shake
Prep Time 2 minutes

Total Time 2 minutes
Ingredients
1 banana
1/4 cup vanilla ice cream
1 cup vanilla almond milk
1 tablespoon honey
4 ice cubes
1 teaspoon cinnamon, divided
Instructions
Add banana, vanilla ice cream, almond milk, honey, ice cubes and 1/2 teaspoon cinamon in a blender.
Blend until smooth (about 1 minute), then pour into a glass and top with remaining 1/2 teaspoon cinnamon
Notes
This recipe can be scaled up easily - simply double or triple the ingredients to make more servings.