You know how to make everyone at a party love you? Bring.This.Dip!  We're not even kidding; this 5 ingredient white bean and artichoke dip is full of ooey gooey deliciousness and will be gone before you turn around!
Time and time again, anytime one of us on the SweetPhi team has brought this dip to a party, it's gone within the first 15 minutes.  Luckily it's easy enough that we all know to make more than one pan now!
What is this dip made of?
Artichoke hearts
Cream cheese
White beans
Italian cheese
Mayonnaise
It's so easy to make this dip!  All you need to do is combine cream cheese, mayonnaise and white beans in the food processor for about 1 minute.  Add artichoke hearts, shredded cheese and salt.  Stir, spoon into baking dish and bake!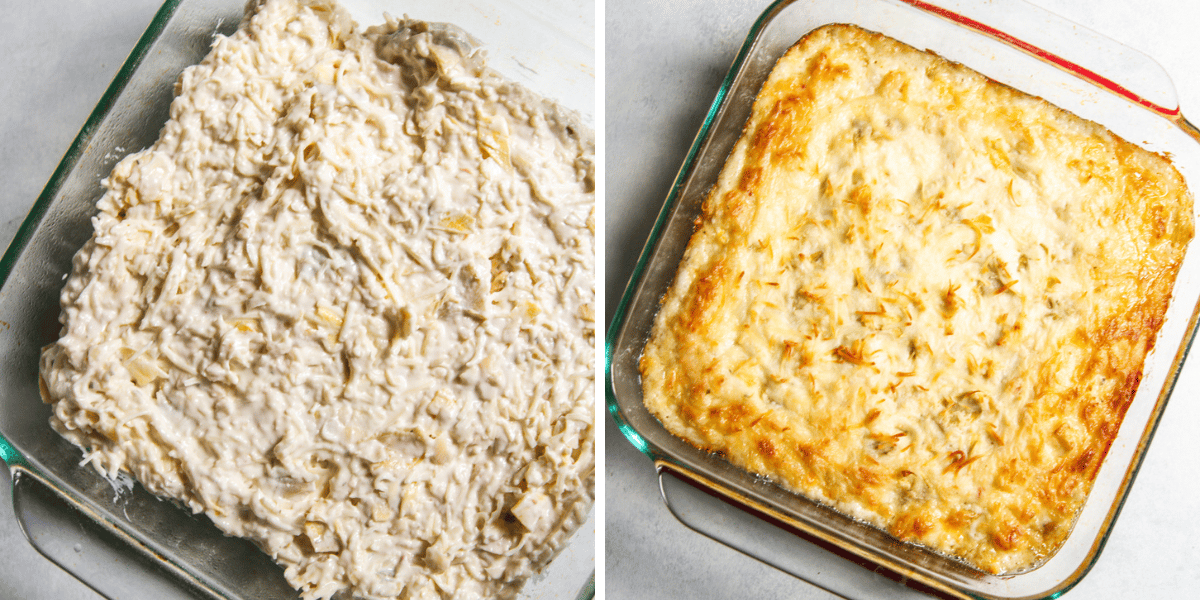 After a quick 30 minutes in the oven, it'll be done!  Let it cool a bit before enjoying, but we promise, once you start eating, you won't want to stop.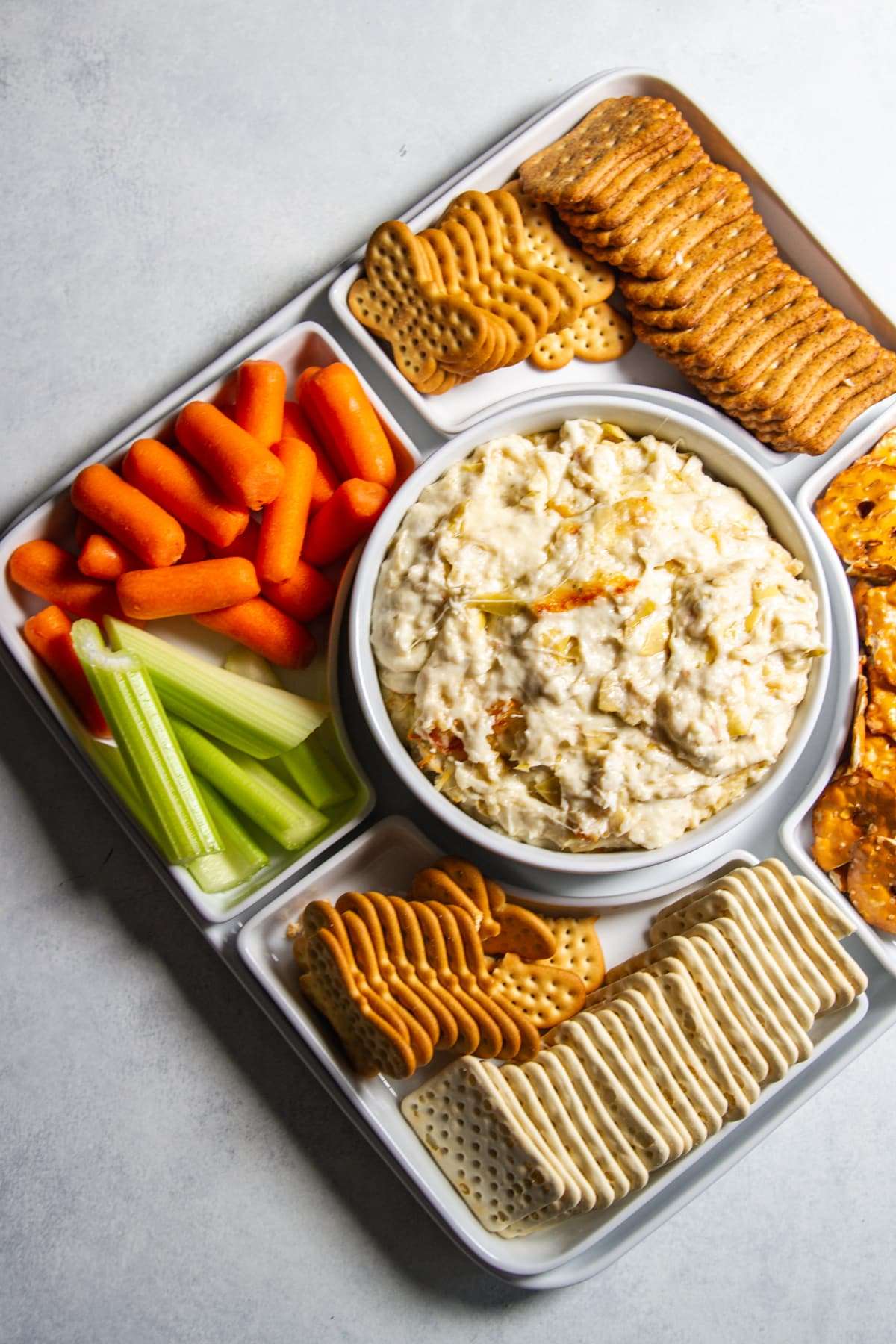 SO YUMMY!! If you're looking for ideas of what to serve with this artichoke and white bean dip, we suggest pita chips, crackers or vegetables.  Enjoy this quick and easy 5 ingredient recipe!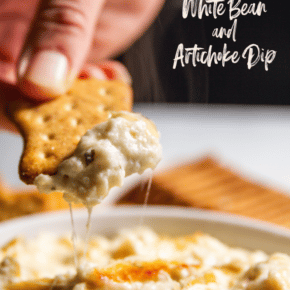 5 Ingredient White Bean and Artichoke Dip
This white bean and artichoke dip is super easy to make and always a hit at a party.
Print
Rate
Ingredients
15.5

oz

Cannellini Beans

1 can, drained

8

oz

Cream cheese

1 package. You can use reduced fat cream cheese

1/4

cup

Mayonnaise

12

oz

Marinated Artichoke hearts

1 jar, drained and chopped (you can also use non marinated artichoke hearts), about 1 heaping cup

2

cups

Italian Shredded Cheese

or you could use Shredded Mozzarella

1

tsp

salt
Instructions
Preheat oven to 375. Chop artichoke hearts.

Put white beans in food processor and process for 30 seconds. Add cream cheese and mayonnaise. Process until it is a paste-like consistency. Scrape down the sides and process again (for about 1 minute).

Scrape contents of food processor into a bowl. Add the chopped artichoke hearts, shredded cheese and salt. Stir (it might be a little hard to mix, it doesn't have to totally mixed up, chunks are ok)

Spoon into a baking dish. Bake for 30 minutes. Dip will puff up a little and then deflate. When you remove it from the oven, let it cool for 5 minutes before serving.
Video