This week on Catching up with the Kelnhofers, I'm sharing a recap of our lovely Easter, including what the Easter Bunny brought, plus an Amazon item I'm using every day!
Ahhh, Easter time, the only time of year you willingly dig your hand into a bowl of Jelly Belly jelly beans with your fingers crossed, hoping you don't get the dreaded cotton candy or sizzling cinnamon flavors. Or a combined mouthful of kiwi and buttered popcorn. Just gross.
I guess Jelly Belly caught wind of people making fun of their flavors, because they sell a 'Best Worst' flavors where they pair some of their most popular flavors with disgusting counterparts and a party game is seeing if you can tell…vom. 
I digress. I'm really here to tell you that this year, with the help of the Easter Bunny, I discovered Starburst jelly beans. BEST. JELLY. BEANS. EVER. 
I know someone who shares the obsession and went to 5 different stores in search of them. 
So, question for you –  do you like original Jelly Belly jelly beans?!? 
A week full of great new posts!
Jam margaritas

– I like to call them jamaritas and they are SO good and easy to make!

Weekly meal plan

– making your week easier with breakfast, lunch dinner and complete grocery list!

Anniversary cheese board

– create a tasty cheese board based on a popular wedding saying.
What I Made:
Just because cake:

Nick told the kids we were going to be baking a cake for when their grandparents came for Easter. Ben did not understand that and thought only Grandpa was going to get a cake. He was really upset and kept saying he wanted to bake a cake that he could eat. I caved and so we made a

chocolate cake

.  Frankie did not like the part where we had to mix the contents of her bowl into Ben's. Freddie spilled half the ingredients from his bowl (sugar) so the cake was seriously lacking in sugar. It was a fun little moment though. And just because chocolate cakes are delicious.
Easter & Easter lunch

. We made Easter lunch for some of my family (who we haven't seen in over a year, it was so lovely). I made

tomato cucumber salad

and my

favorite salad with candied nuts

-p.s., Easter egg dying with small kids is a little stressful, our house still smells like vinegar.
I don't talk about it enough, but I love my Air Fryer.  I have a recipe for air fryer empanadas that this reader had nice things to say about!
"Great recipe and easy to make. Made it for a Mexican themed party last night. Received rave reviews! Will definitely make again."
I'm sure, by now, you know all about my journey with sourdough – well, one of the great things that came out of that journey was these tasty sourdough discard pierogis and a reader re-created them below.
I talked about this in this weeks'

love list

but I originally bought

these spatulas

for the kids, but I use them every single day. They're great!
Ok, I need to re-do my monthly reading recommendations from last week because 2 of the books were total disasters. Just awful. I finished one but only by skipping to the end (Behind Closed Doors, awful) and returned another one. So here's a redo!
Taking back a recommendation:

Thankfully a friend stepped in and texted me about

Behind Closed Doors

(thanks Mary)- I had read the first part before it got truly awful. It will give you nightmares and is not redeeming. Not my kind of book, too gruesome. I skipped to the end, and am so glad I did so, but just no, skip this. 
Cute new release romance alert:

More my kind of book, a more lighthearted romance. I was randomly looking for a next book to read and saw that the book after

The Happily Ever After Playlist

came out 4/6. Since I loved the playlist book, I immediately purchased it and am LOVING it. It's called

Life's Too Short

and I'm about ⅓ way done and already can tell it's going to be one of my favorite books.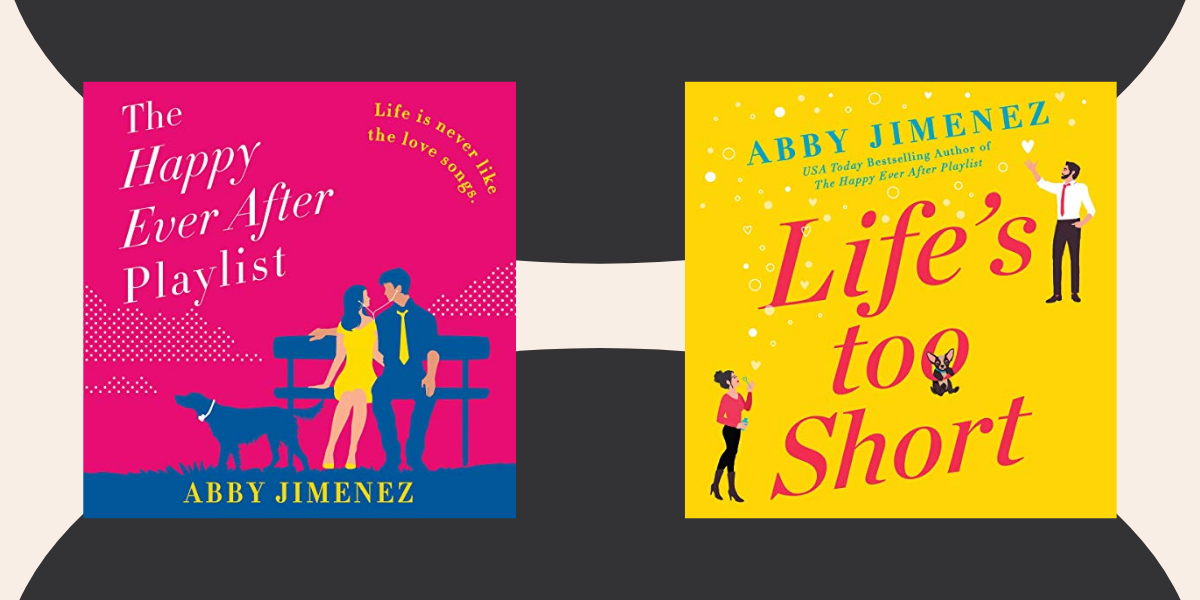 Cookbook of the week:
This new book

How To Cook

by Hugh Acheson is really good – it's a little on the chefy side, but I love the concept and there are some delicious meal ideas!
Lots of outside time:

the weather was so beautiful (60s! Finally!) and so we've been trying to get outside every day for a while – we always joke that we have a little bit of a wooded area for the kids to explore and you'd think they'd be out there, but they like to have us get them out their

little chairs

(thanks grandma!) and they like to sit in the driveway lol! We also planted some bulbs and I got a new gnome for out front!!
Running an errand with 3 kids:

This is what running an errand with 3 kids looks like…lots of snacks/water/and then falling asleep in the car and grumpy wake ups.
Bikes and Trikes:

The Easter bunny brought new bikes and (helmets) and trikes for the kids. The twins' legs/feet don't quite reach the petals quite yet, but they all had such a blast.
EAT
WATCH
We've been watching

The Falcon and Winter Soldier

on Disney Plus. They only release one episode a week…I tend to like to binge so it makes me feel like when one used to wait for weekly sitcoms lol.
PURCHASE
Not going to lie, I had completely forgotten about

Banana Republic Factory Outlet

but they have been having some crazy sales and I got some simple T-shirts and pants, 5 items for under $100…and I then I had to get

these mules

in a beautiful orangey red!
Do you like Jelly Beans?  I'd love to know, so just leave a comment below and let me know!