Sometimes you just need a simple and delicious breakfast, and I'm here to share a recent favorite of mine: ricotta pear almond honey toast! And…I don't know if you can tell from the title, but this is a super easy 5 ingredient recipe to get your day started!
The 5 ingredients are ricotta, pear, almonds, honey and toast (bread). These simple ingredients combine together to make a super tasty (and nutritious) breakfast that is going to start your morning off right.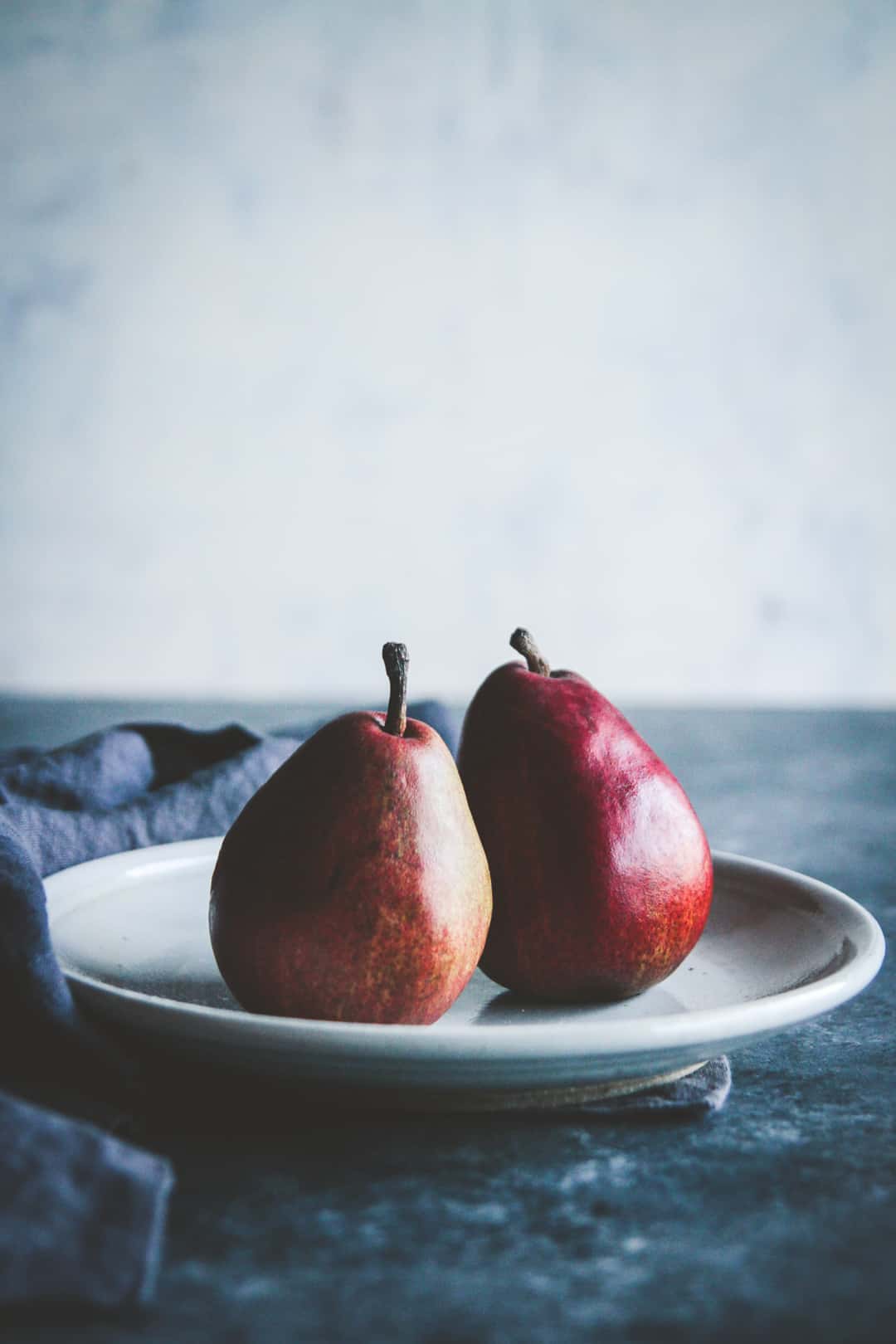 And because it's only 5 ingredients, it's perfect for this week' 5 ingredient Friday recipe!
So I'd love to know any tips and tricks you might have for getting out the door in the morning. With a baby, it's especially challenging, because he's so darn cute that I just want to snuggle with him for every last second that I can.
I successfully made this toast while holding Ben on my hip, so I just had to share it!
While we're talking Ben, I just have to share how cute he is – he is starting to eat, and it's the coolest thing in the world to watch. He has had every fruit and vegetable under the sun that I could puree, and now he's starting with grains and softer foods that he can pick up and put in his mouth. I made him special baby bread (no honey or salt because babies can't have that) and he is picks up little pieces and 'gums' it (aka chews it with his gums). He has two little teeth (a teething baby is no joke and not fun at all.)
In no time he'll be having this toast with me. Don't tell the baby police, but he smacked his little hand into toast when I was spreading the ricotta on, so he had a lick of ricotta cheese and loved it!
All you do to make this toast is warm your bread (I love a good crispy crunchy toast and use Eziekel sprouted grain brain), then spread ricotta on the toast, top with sliced pear and chopped almonds (or you could drizzle some almond butter on) and then drizzle honey on top, and voila, you have yourself ricotta pear almond honey toast!


Yield: 2 pieces toast
Ricotta Pear Almond Honey Toast
Prep Time 5 minutes

Total Time 5 minutes
Ingredients
2 tablespoons ricotta
2 slices toasted whole-grain bread
1 pear, finely sliced
2 teaspoons chopped almonds (or you could use almond butter)
1 teaspoon honey
Instructions
Spread each slice of toasted bread with 1 tablespoon ricotta each. Then place half of a pear, sliced on each piece of toast, sprinkle almonds over the toasts and drizzle with honey.
Enjoy
Nutrition Information:

Amount Per Serving: Calories: 252



Sign up for email updates and get a free eCookbook with our top 25 recipes!