This week on Catching up with the Kelnhofers, I'm sharing what to eat when it seems like there's nothing to eat.  Plus, it's cucumber season so I have a few delicious recipe ideas for you to try.
I know how hard it can be to get dinner on the table. The kids are hungry and want something 5 minutes ago, and your brain is fried after a long day, you open the fridge and stare blankly at the contents. And you forgot to take the meat out of the freezer to defrost.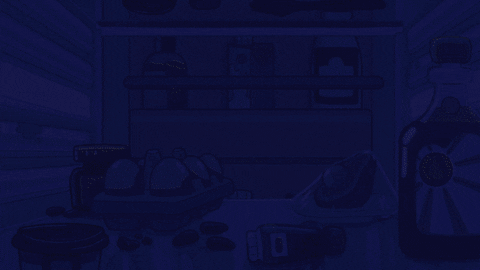 Here are my top 5 suggestions for when this happens:
Pick a recipe with only a few ingredients (like anything from my

5 ingredient series

or

cookbook

– just saw it's 25% off this week on Amazon!)

Use an

Instant Pot

and cook meat from frozen – or cook a freezer meal – here are

freezer meal recipes

. Usually though, what I do is take chicken from the freezer and put it in an instant pot with bbq sauce. Or you can put ground beef or turkey in the instant pot with marinara sauce to make

instant pot spaghetti

. 

Make pizza. You can buy a pre-made crust and just add whatever toppings you have in the fridge and it bakes quickly. Or a frozen pizza works lol. Here are my

fave pizza recipes

if you want to get a little more involved. 

Tapas night. Pull out all those leftovers and create tapas "small plates" and add any random things to a cheese board and call it a night. 

Subscribe to a meal delivery service, like

Home Chef

– their meals are delicious and easy to put together!
Sharing the latest posts up on Sweetphi.com!   
I made

Asian ground turkey

  in an Instant Pot vs. stovetop (and had 90 second instant rice and lettuce as sides) and just cooked the ground turkey for 15 minutes at high pressure and then broke it up, delish! Here are

10 ground turkey recipes

. 
Cucumbers are in season big time here in WI – we got 6 in our CSA!
Love reading comments like this one on my Asian ground turkey rice bowl recipe
"YUM!! Needed to use up some ground turkey and stumbled upon this, and I'm so glad I did. Quick and great flavor, the whole family enjoyed. I had to sub chili garlic paste for the gochujang, and cut it back to 1 tsp for kids. I didn't have pickled veggies either so I julienned and lightly sautéed what I had – bell peppers, carrots and cabbage – and that worked great. Thanks for a new and fun addition to our dinner rotation!!"
Heart-shaped waffles are perfect for any day of the year!  Check out this adorable re-creation from one of my readers.
How many times have you wondered where to put your 'stuff' or eat off of when out? This

portable beach table

solves all that. 
Good Company

– I'm in the midst of this fascinating story. I keep wanting to know how it unfolds.
What If You & Me

–

I had my info wrong last time, this book came out already because I received my copy I had pre-ordered. It's steamy, but not too over the top, and the story and characters are well written. I stayed up past midnight to finish this one!!! 
Summer soccer

. We signed up Ben for a toddler soccer group – he feels like such a little kid vs. baby!!
Noses.

The joke is that every time I try to take a photo with Frankie, she picks her nose, lol. The boys are into 'booping' us on the nose which is kind of super cute.
Shopping

. Nick needed some new clothes and we needed new bath toys (Freddie pooped in the tub and it got into everything so we just started over, lol). We successfully took the whole family to

Nordstrom Rack

(at checkout I discovered you can now order online from there!!) and

Target

. 
EAT
WATCH
PURCHASE
I know I've mentioned my love of the '

Cool Nights

' line of sleepwear from Soma, but I'm just getting a few new items in a bigger size to accommodate my bump – the fabric is so soft and it really does keep you cool in the summer; crazy how a fabric can do that!! Plus how cute are the new prints – like

this dragon fruit

? 
What's your favorite super easy dinner? Just leave a comment below and let me know!