This week on Catching up with the Kelnhofers, I am reflecting on this year flying by.  Ben is turning three and Freddie and Frankie are one and I cannot believe it!  
1 year ago to the day, I was at the hospital getting ready to give birth to my boy/girl twins (read more about their birth story here).
3 years ago to the day, I was at the same hospital, having just given birth to my eldest son there was a double rainbow outside after his birth.
Crazy.
There's a 1 in 365 chance of my kids sharing a birthday, that's a pretty neat thing!
Needless to say, I am very emotional this week.
In addition to sharing some of the more summery most amazing recipes this week (lemonade pie and peach and tomato panzanella that you really HAVE TO MAKE) there are about 101 photos in this weeks edition!
Kid birthday cake photos (I made this recipe and divided it into three small cakes and then just added some blueberry puree and strawberry puree to the frostings to make them different colors). I also wrote a post on how to make a baby smash cake a few years ago.
Ben is three!
Frankie is one!
Freddie is one!
Me a year ago and today, yesterday:
Freddie and Frankie's 12 month pictures are in the center, with a few of my favorite months included! I am so glad to be done with monthly photos, the babies were moving so so much haha.
Ben's Birth-2017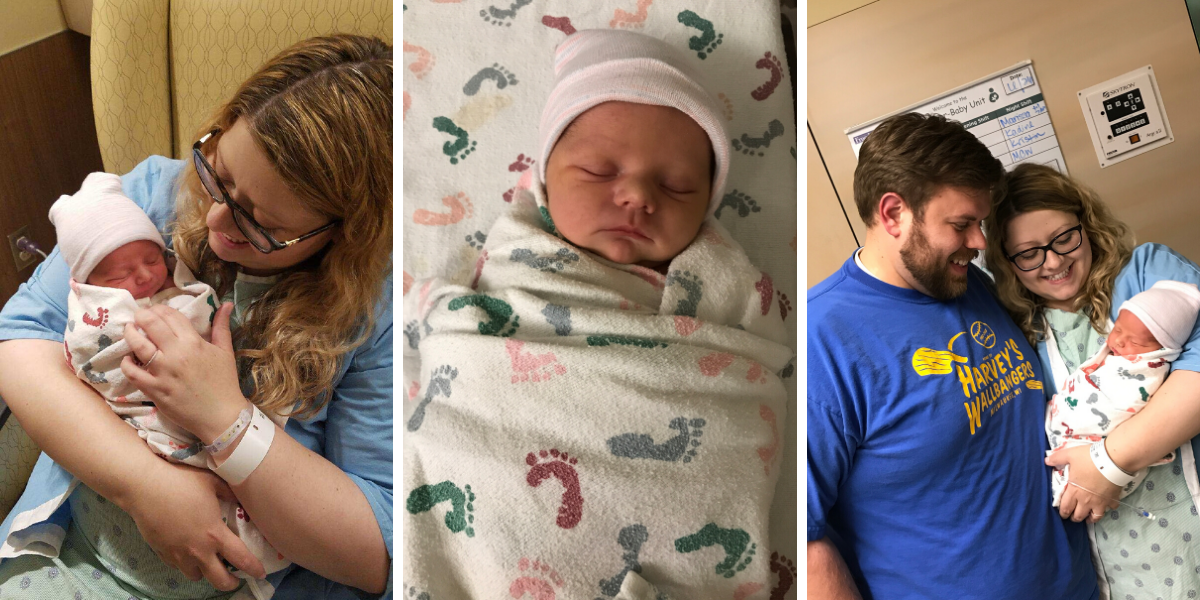 Freddie & Frankie's Birth -2019
Kids and family – June 2020
New On The Blog:
I am loving all of these fun summer recipes that are new on the blog!
What to Make:
Can you believe it is almost 4th of July!? I have a quick recipe roundup from last year that is a great starting point. A few of my favorites:
You really can't go wrong with summer recipes and anything on the grill!
What I've Been Making:
Ben and I made

chocolate turtle Chex mix

for Nick's dad for Father's Day. Oh my god I forgot how insanely good this stuff is. Please make it for your loved ones.
For the kids' birthdays I made

sourdough pizza crust

(or just use this recipe for

sheet pan pizza

if you don't have a starter), and made a bunch for the freezer!!! Talk about make-ahead. These freeze so well, I made 6, half of which we'll drop off at families houses and then do a zoom call. (I wrote a post about

how to host a virtual dinner party

).
With my sourdough discard, I made

scallion pancakes,

. It's pretty much the one thing I like doing with my sourdough starter discard these days!
I'm also loving

Home Chef

(as always) because it's been a little chaotic lately and they have great quick dinners I can put together. I'm now having to order 4 servings instead of 2 because of how much the kids are eating! If you want to try Home Chef, I did a review post

here and I have a code for you to get $40 off your first two orders (use code 40SweetPhi).
Reader Comments:
This is a salad I love, so it's always nice to see these nice comments on my recipe for summer melon salad.
"This is lovely! The dressing is awesome. I'm just mopping up with some sourdough now. This will definitely become a regular lunchtime go-to. Many thanks for sharing."
Reader ReCreations:
This week you guys were busy making my family fave of eggless waffles, as well as this whole bowl with tali sauce. Thanks to @jojo.eats2020 and @kts.goodeats for sharing!
Links from Around the Web:
Branch Basics – use code sweetphi for 10% off all starter kits. It's all-natural, non-toxic cleaning supplies. They have a concentrate and then send you empty bottles that you fill with water and concentrate. The cleaning stuff works! Also, if you do a cost comparison, it's definitely cost effective compared with stuff you can pick up at the stores.
What I'm Reading:
I finished reading

You Deserve Each Other

– and ugh, I did not love it. I just felt the main character complained for the entire book; it was hard to relate and like her. I'd give it a 2/5.

I'm now reading

Get a Life Chole Brown

. It's steamy and romancy and I like it (and know you guys love the romancy/steamy ones too!). I'm almost done and already can say 5/5
What I'm Watching:
We watched

Plus One

on Hulu – it was a super cute rom-com!
Personal Stories:
Ben found his Halloween costume (he was a fireman) and did not want to take it off!! I mean, that costume is hot! It's got a hat, pants, a jacket…but he wanted to wear it every day until it had to be washed.
Last weekend was Father's Day. Ben woke up super early and immediately wanted to wear his costume and brought me a hat I was required to wear too. We made Nick breakfast – French toast from The

Binging with Babish

cookbook I had gifted him for valentine's day (he got to pick one recipe and I'd make it). It was amazing, but a ton of work. I made the brioche bread, the special maple syrup sauce and flavored whipped cream, and made the French toast. But he said it was worth it!
Nicks present was a picture of all the kids wearing shirts spelling DAD. He loved it so much he asked for a kids DAD picture every year.
Ben can now ride his tricycle without help!! He also had his first scraped knee.
Ben LOVES cars and trucks. He wakes up early and sits on the counter and tells me all about the cars as I get ready.
My heart about melted, Ben was playing with Legos upstairs when Frankie woke up early from her nap so I brought her up and he stopped what he was doing and wanted to show her and sit nicely with her on the chair. Such sweet moments.
All three kids were super hungry and wanted a snack, we were trying to be quiet because Nick was on a work call so I said I'd bring up a special snack upstairs so we wouldn't be loud…well that got out of hand and there were crumbs everywhere. A little vacuuming fixed it.
Frankie is walking more and more, she holds on to things but then is starting to LET GO!
It rained and Ben immediately ran to the front door and wanted me to put on his rain jacket and rain boots so he could go run around.
This week we got pick up from The Noble, one of our favorite local super small restaurants. It was so good. We had mussels and even Ben enjoyed them (he's been trying all sorts of foods lately). One thing that really works for us to get him to eat what we're eating – as I mentioned in

THIS

post – is serving it family style and we also don't make a big deal if he tries something or not. He can if he wants to or not. The recipe reminded me of my

tomato mussels with chorizo

.
Whenever I try to close my door to work, I get a minimum of 2 visitors and lots of interruptions, lol.
We did a backyard social distancing visit with Nicks parents. We all stayed on one side of the yard…except for Freddie who did not practice social distancing lol, he eventually crawled back.
Did you know?
You can search for recipes by category. For example, just type "summer" into the search bar and find all sorts of great recipes to try!
Popular This Week:
What are your plans for 4th of July? I love to hear what's going on with you, so just leave a comment below and let me know!