These little white chocolate peanut grape bites are perfect for having on hand as a snack and are addictingly good! I'm re-sharing this recipe from 2 years ago because I made them again and just needed to highlight them – they'd make a great after school snack recipe!
I first had these little grape bites at my mother in laws house a few years ago as a snack before Sunday dinner. Snacks before dinner are totally legit, right? I think that should always be a thing…snacks before dinner…just saying!
I immediately became obsessed with the grape bites, as in, I NEEDED to know more. She told me that her mother in law (my husbands' grandma) taught her how to make them.
It just so happens that last weekend my husband and I went up north to visit his grandparents, I think the first words out of my mouth to his grandma were "can we make grapes for the blog?"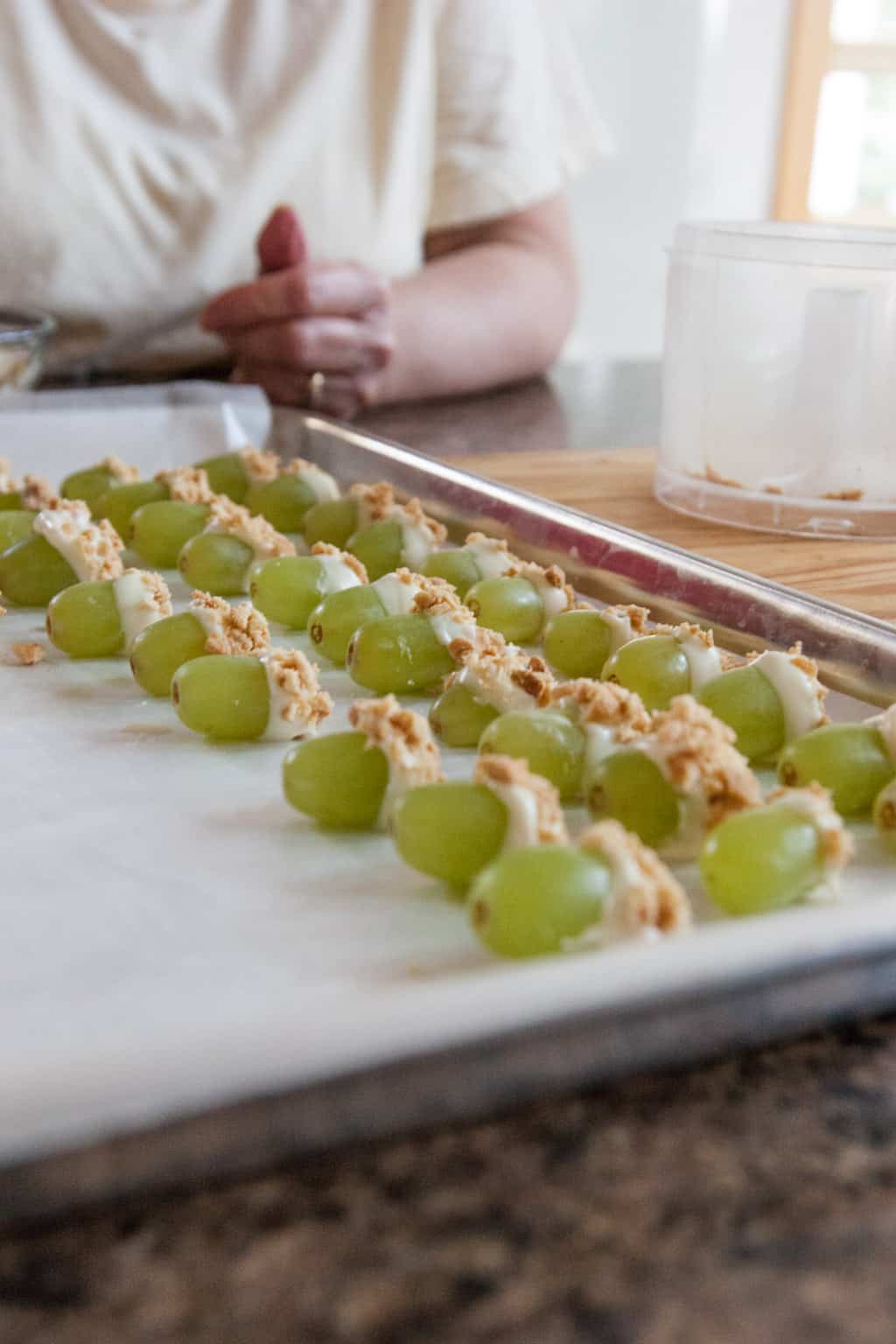 She kindly obliged, I thought about calling this post 'grapes with grandma' but felt that didn't describe the amazingness that are these grape bites.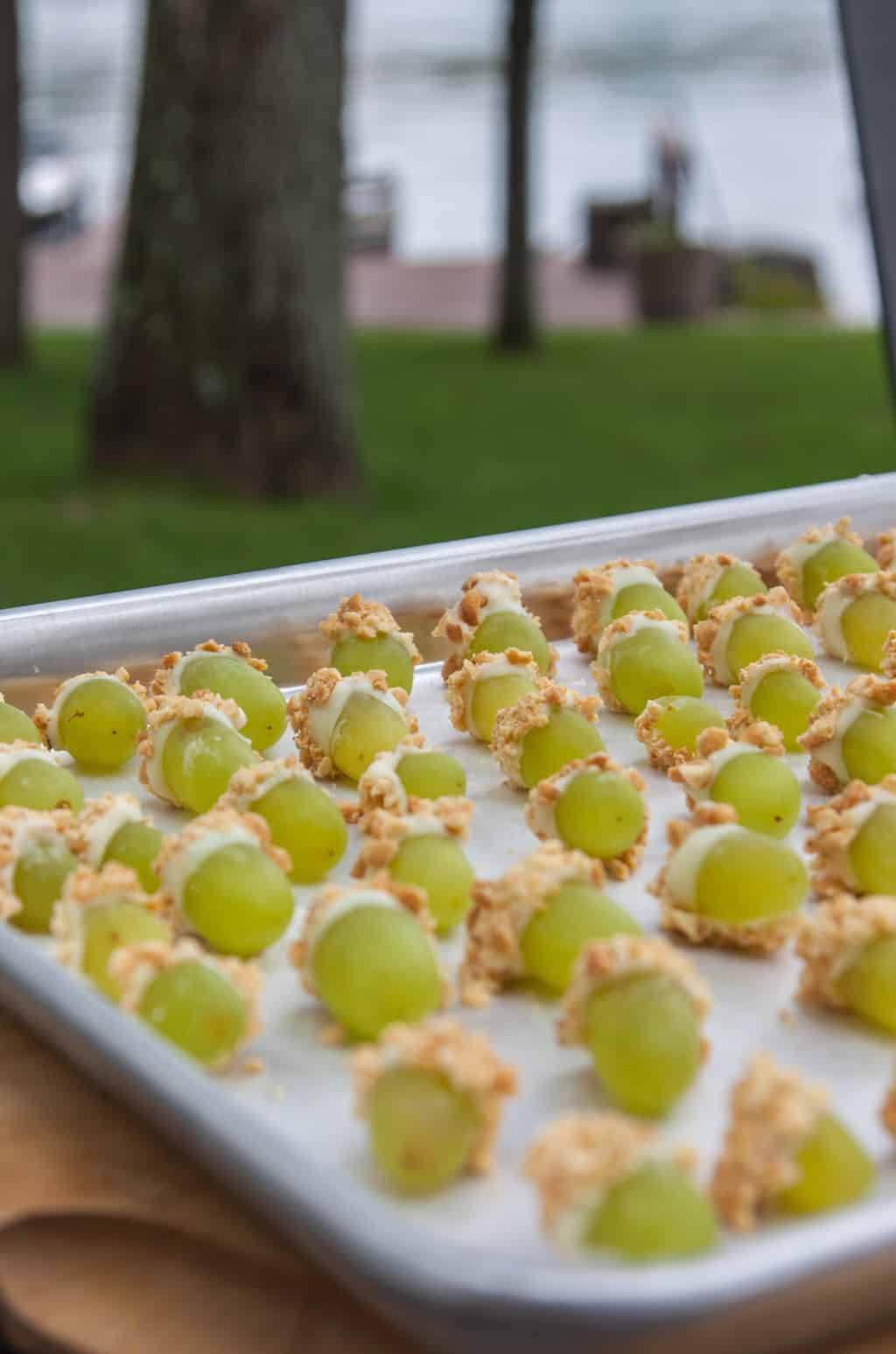 They're super easy and amazing – all you do is dip green grapes in white chocolate, roll them in chopped peanuts (they have to be roasted/salted) and then let them cool on a cookie sheet. They taste like little caramel apple bites and are heavenly – honestly, one of the best snacks ever! I like keeping them in the fridge so that the're nice and cold.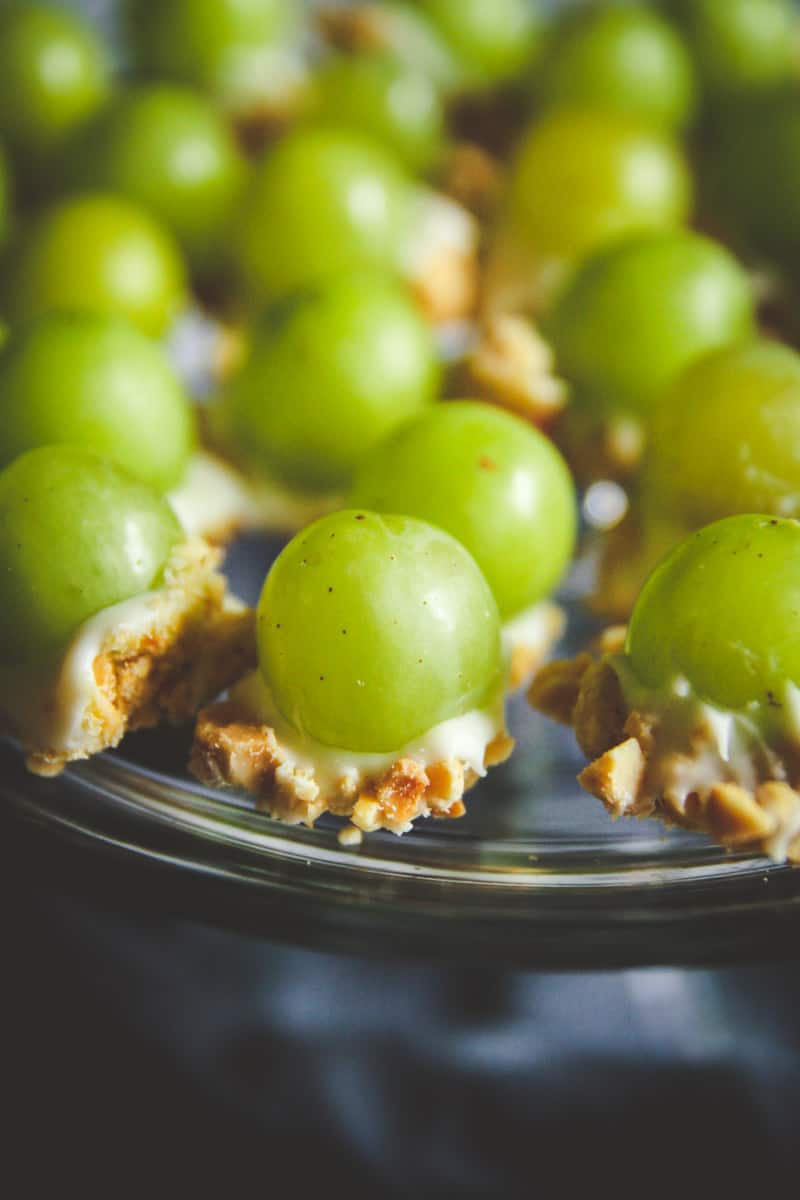 Being up north is so relaxing – "up north" is about 5 hours north of Milwaukee where we live. It's full of green trees, lakes, and relaxation vibes. Seriously, I had big plans of all the things I'd get done, but all I ended up doing was this lol and reading two books. I mean, doesn't this just look like uuber relaxation?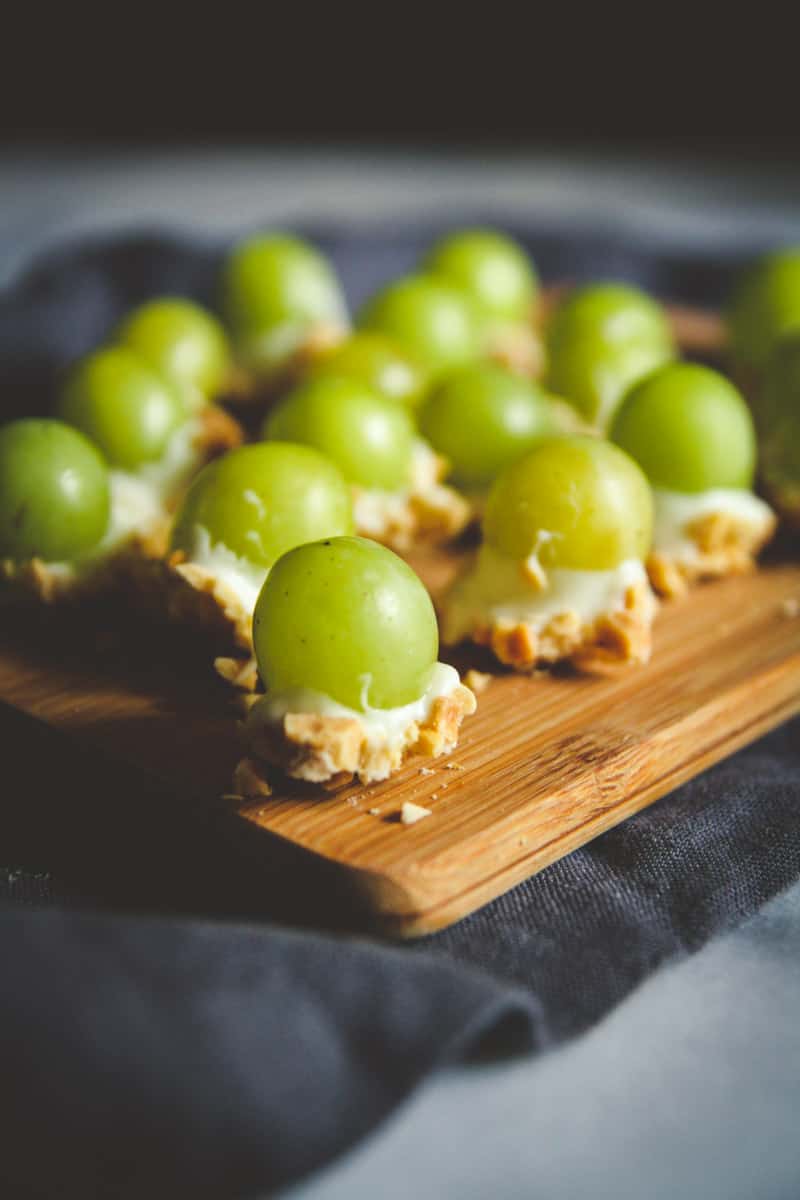 Funny story – I am re-sharing this post two years later (almost to the day) and we just went up north this past weekend, as referenced in the post I shared earlier this week for lamb meatballs and yogurt sauce (such an amazing recipe btw) and in that post I said how I went up north with big plans and did nothing, but I did read two book again LOL!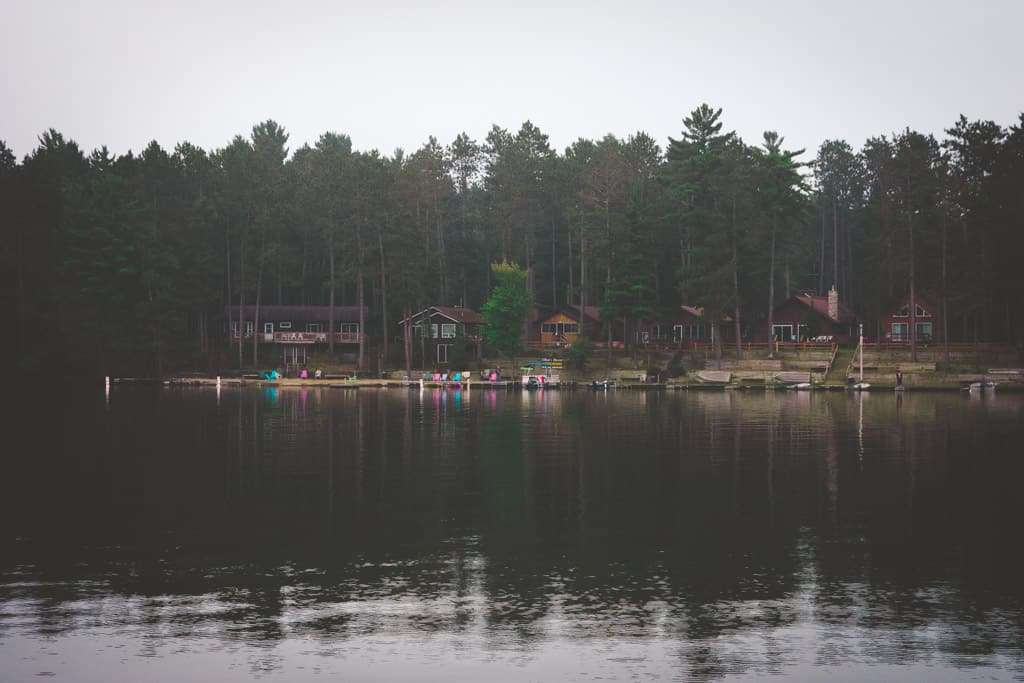 White Chocolate Peanut Grape Bites
Prep Time 1 minute

Total Time 1 minute
Ingredients
1 bag of seedless green grapes
1 1/2 cups white chocolate morsels (or white chocolate chips)
1 1/2 cups roasted salted peanuts, chopped
Instructions
Start by washing and drying the grapes (you can do this step the night before). Wash the grapes and then dry with a flour sack towel or paper towels.

Chop up the salted peanuts in a food processor or chop them with a knife - you want them finely chopped.

Melt the white chocolate morsels in the microwave at 50% power, microwave in 30 second intervals, stirring in between minutes, until melted.

Line baking sheets with wax paper.

To make the grape bites take one grape and dip it in the white chocolate half way, and then roll it in the crushed peanuts and set on the prepared baking sheets. Repeat until all the grapes are dipped - you might have to melt a little extra white chocolate and chop some more peanuts, I had to crush more peanuts to finish the bag of grapes (it all depends on how many grapes you have.)



Sign up for email updates and get a free eCookbook with our top 25 recipes!