I'm sharing some of mine and Nick's favorite meals for date night recipes! Valentine's Day. Do you love it? Do you hate it? The opinion in our household is that, no matter what, it's a great excuse to take a break and spend some time with your loved ones. Since my family has expanded to include Ben, Nick and I like to have a date night in on Valentine's Day. It takes away all of the stress of planning, plus you can eat in your PJs if you'd like. Win-win! We've actually always stayed in on Valentine's day.
We cook up one of our favorite date night meals and spend some quiet time together. It is simply glorious. In case this sounds like the kind of Valentine's Day you'd like to have, you will love these recipes!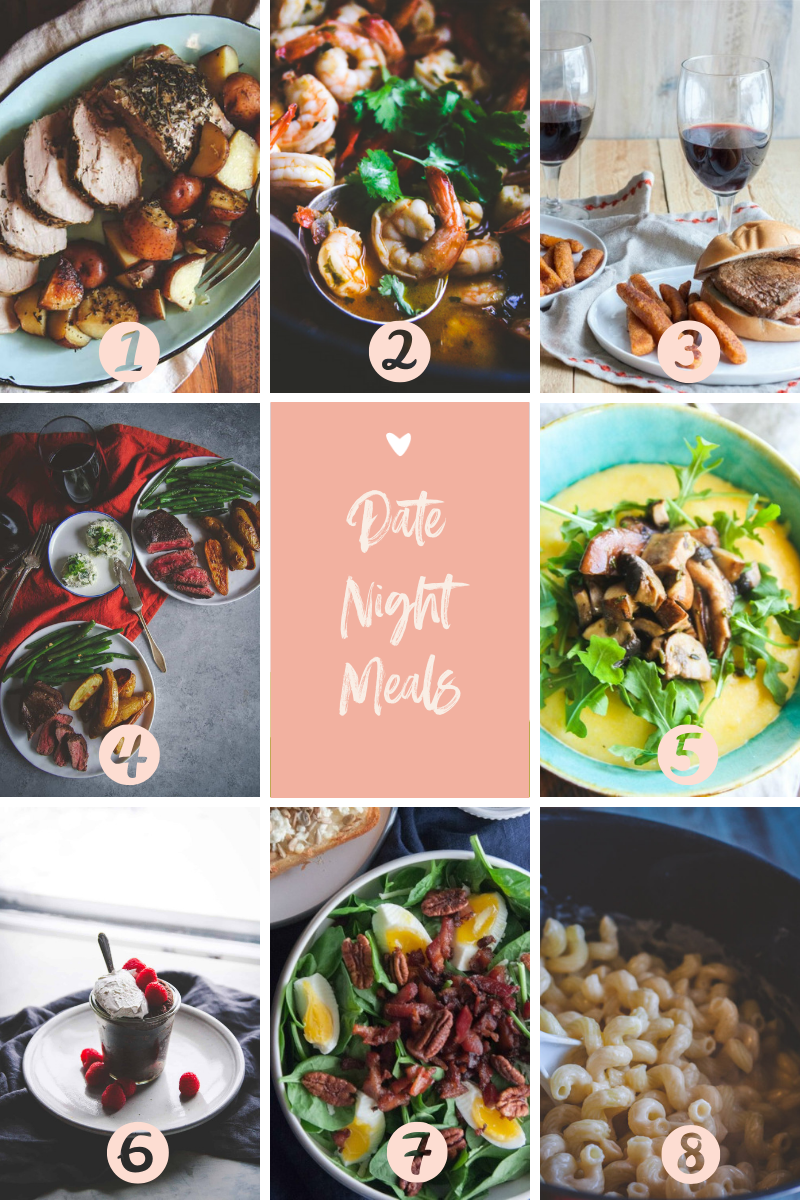 Other recipes you might enjoy:
I'd love to know: what do you cook for special occasions or date night?