This is one of my all time favorite smoothies, which I'm calling it the vitamin c boost smoothie, made with orange, mango and pineapple. It's full of natural vitamin c, making it a perfect guilt-free treat!
After you make this smoothie once, I think you'll fall in love. I know I did, and it's a long-term relationship kind of thing lol.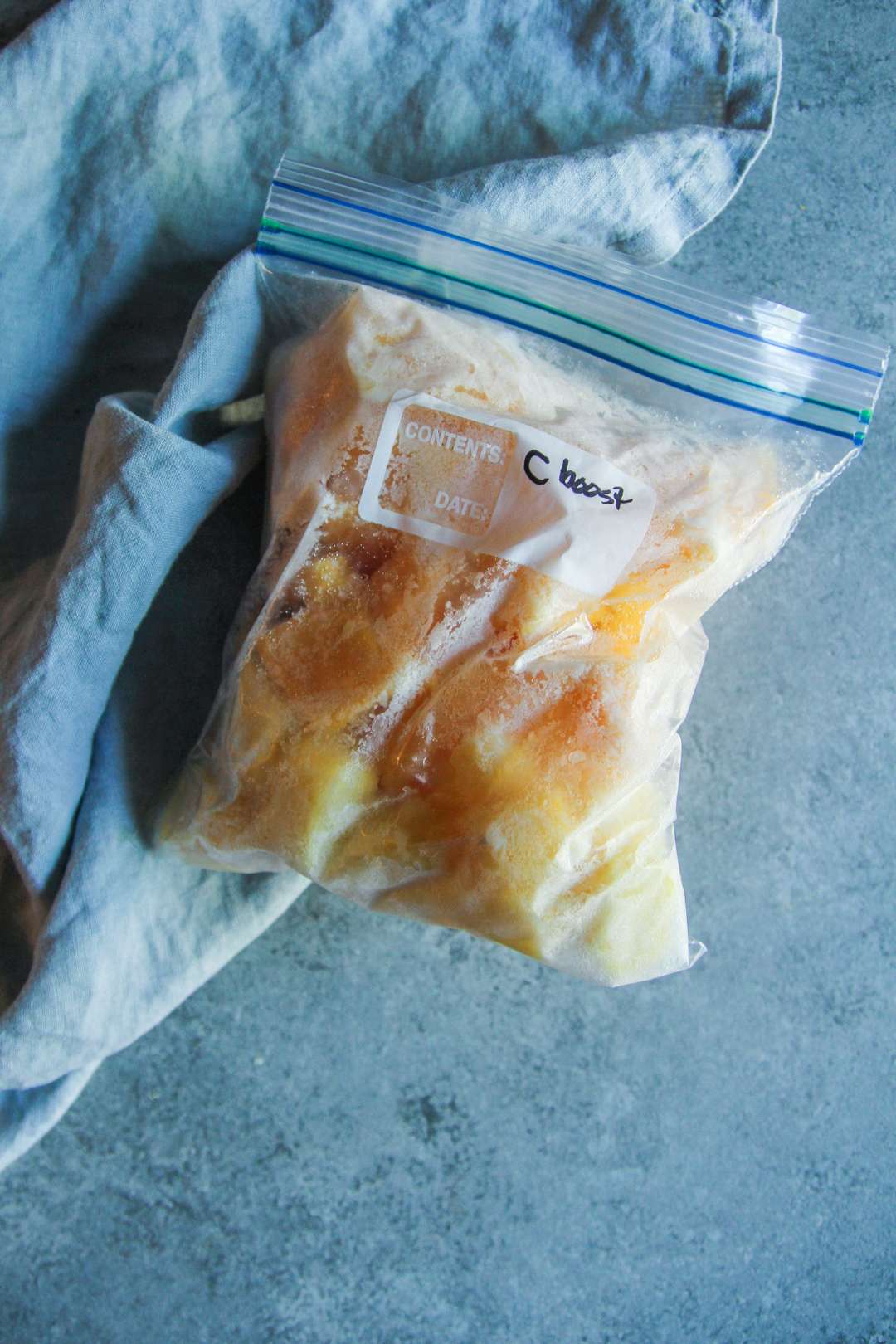 It's sweet but not too sweet, and has that wonderful fresh citrus taste. And what's best is that it is immune boosting!
A combination of oranges, mangos and pineapple make this smoothie bright orange. I love to use frozen fruits, when I can't always have fresh ones on hand.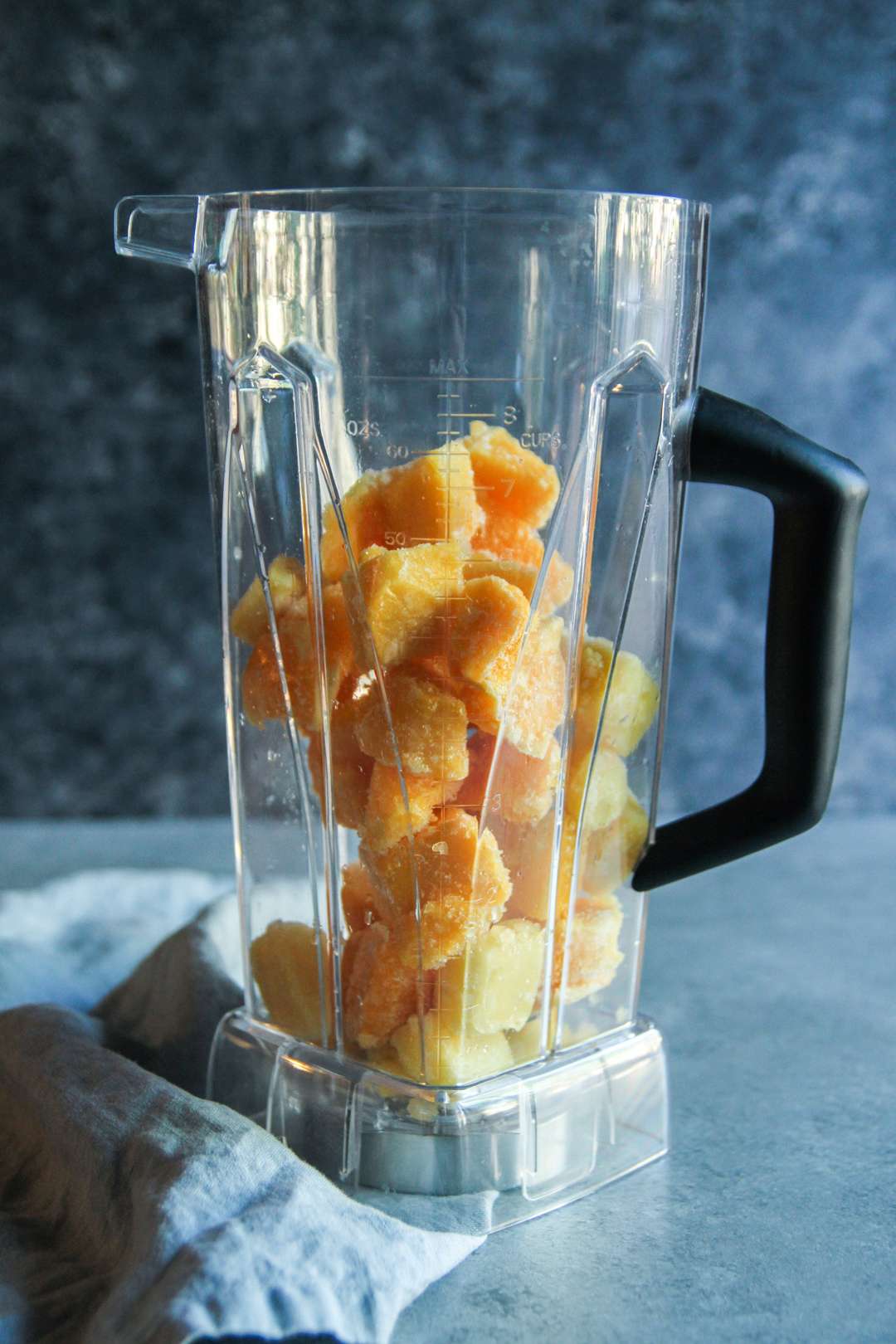 It feels fresh and vibrant and delicious.
After having smoothies for over a week every morning last summer (see the Summer of Smoothie and Salads post), I'm starting to figure out what I like in terms of flavor combinations.
I make smoothie 'packs' where I put the ingredients in a bag in the freezer and then in the morning, I just add liquid to the smoothie 'pack', blend, and I'm ready to go.
What are the health benefits of this orange, mango, pineapple smoothie you might ask? Well, this vitamin c boost smoothie is packed with nutrients, vitamins, enzymes and antioxidants. It helps boost your immune system, build strong bones, and aids in digestion.
In general, smoothies are a great meal choice, but this one is extra good for you and oh-so-tasty!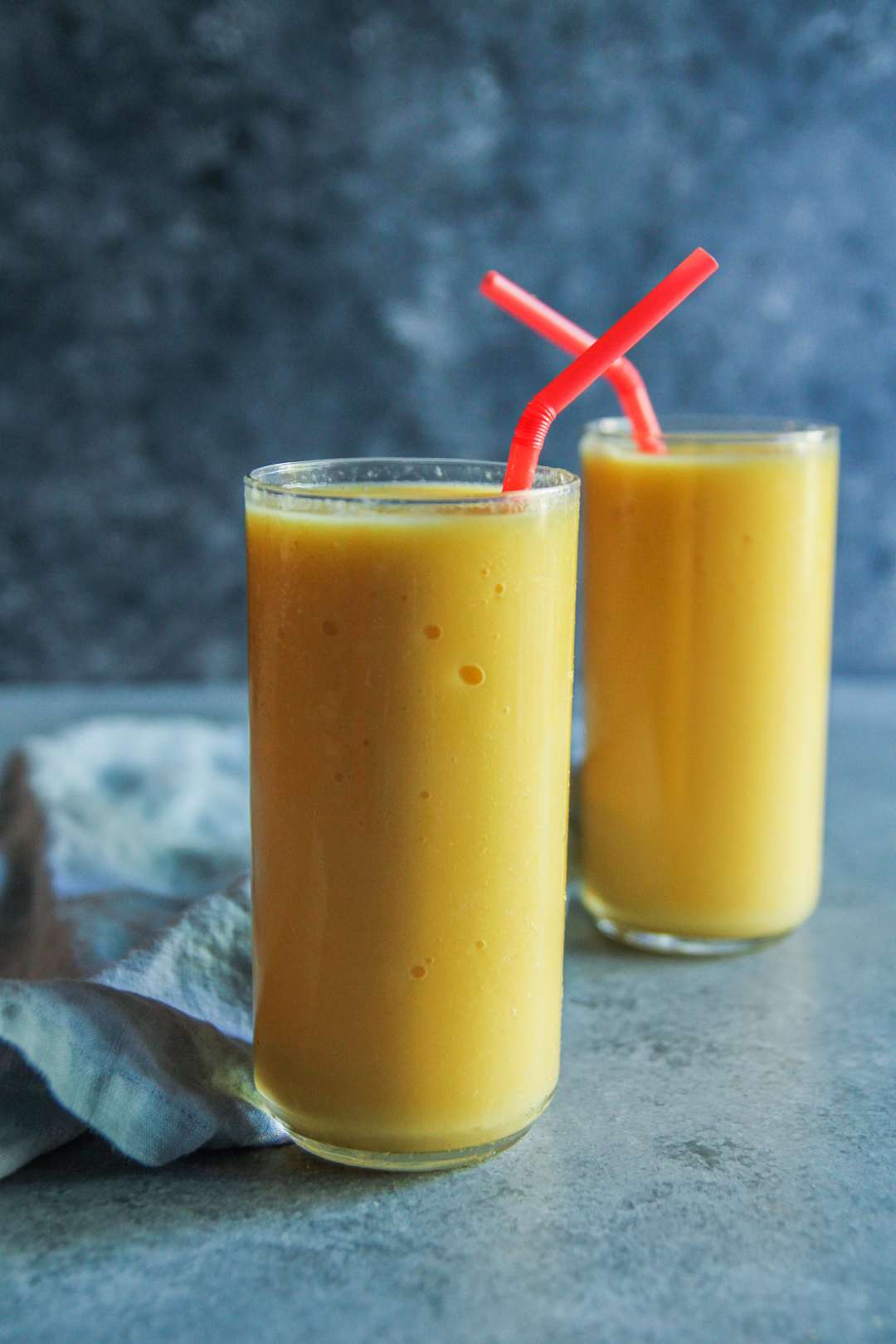 I also really love smoothies because they tend to have really pure, simple ingredients. There are only 5 ingredients in this vitamin C smoothie (oranges, mangos, pineapple, coconut water, almond milk), making it perfect for Five Ingredient Fridays!
Yield: 2 smoothies
Vitamin C Boost Smoothie Recipe {Orange Mango Pineapple Smoothie}
Prep Time 5 minutes

Total Time 5 minutes
Ingredients
2 oranges, peeled and cut into chunks
1 cup frozen mango chunks
1 cup frozen pineapple chunks
1 cup coconut water
1 cup unsweetened almond milk (or milk of choice)
Instructions
Combine orange, mango and pineapple chunks into a bag and freeze overnight.
Pour liquid in a blender (I use this high powdered blender) then add in contents of the bag and blend until smooth.
If making smoothie from fresh fruit, add 1 cup of ice and 1/2 cup water