First and foremost, from the bottom of my heart I wish you Happy Holidays! As we say goodbye to 2015 and hello to 2016 I wanted to reflect on some of the highlights and failures of the past year!
First of all, the holidays, they're amazing! What are your plans? Are you traveling or doing anything fun, I'd love to know! This year I really want to enjoy them so I'm taking a little break to unplug and recharge, you can follow me on Snapchat, username: Sweetphi or follow me on Instagram for the latest updates, I'd love to stay connected and I'll be back the first week in January with a bunch of new recipes and travel adventures!
There are close to 600 recipes in the recipe index, so you have plenty choose from. Need some additional inspiration? I'm pinning like crazy over on Pinterest.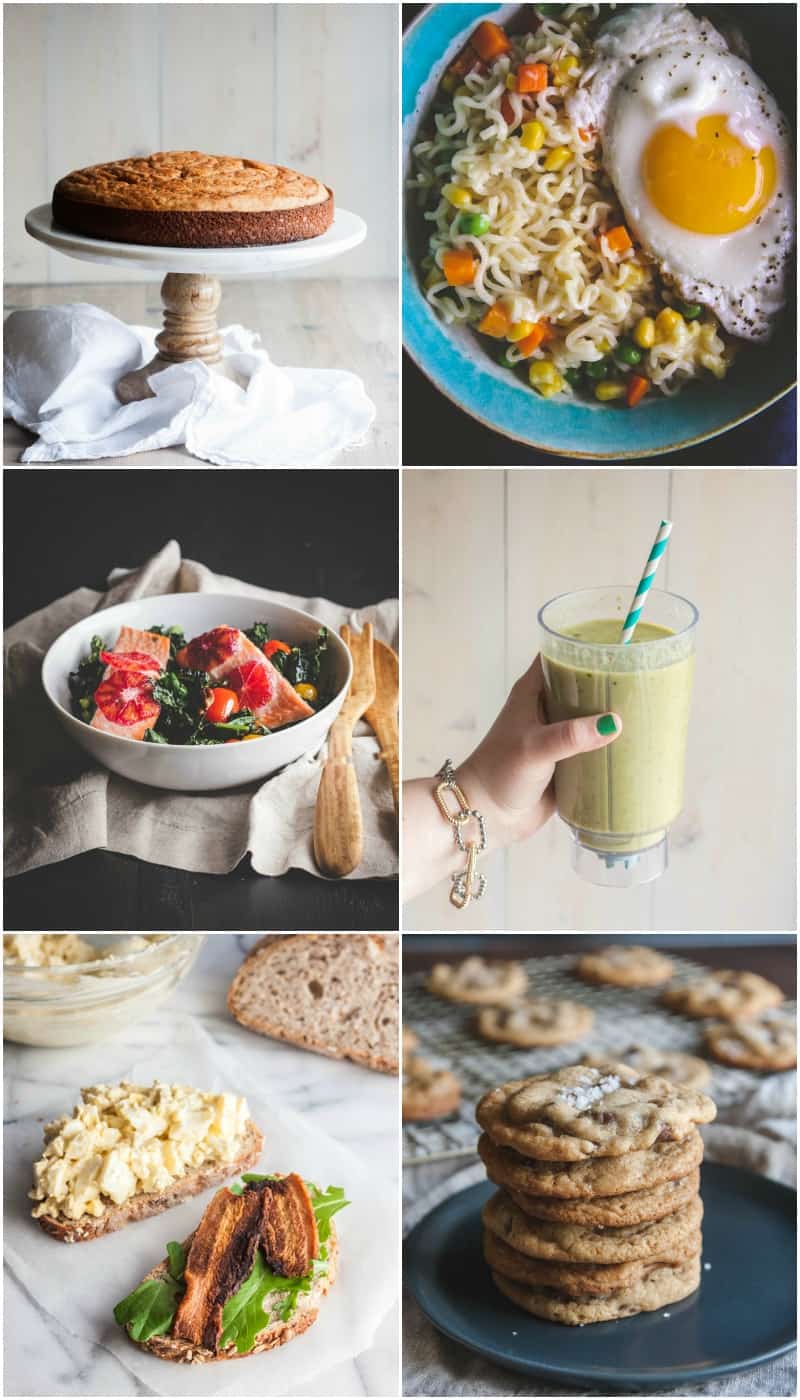 Also, here are the top 20 most popular recipes of 2015 (these are the ones that had the most views in 2015):
Did your favorites make the list?
Some of the the highlights this year were the travel I got to do! I loved getting to travel with my hubby (we got to go to along the coast of Oregon and to Portland) and all the travel I got to do with my bestie Lynn (we got to go to Portland, California,  Arkansas and Chicago together). Whenever I travel I buy a little ornament for our Christmas tree, like the below sea lion from our trip to Oregon (in the background you can see a little whiskey barrel ornament from our trip to Louisville and a little lobster from a trip to Maine my hubby and I went on years ago), or the ornament we got a few years ago from our honeymoon in Alaska.
I have a serious case of wanderlust, always, so I cant wait to share all the exciting trips that will hopefully take place in 2016!
Other highlights this year were of course the announcement of my cookbook that is coming out in 2016-I can't wait – and my new website design, it's a work in progress and there will be some additional cool features (like a menu planning feature) in 2016!
Now on to some of the failures, oh boy this one is always funny… so last year I shared some fails and the big theme last year was name fails – Starbucks kept giving me very funny names (maybe they saw the post because this year I don't think I've had a single name fail!). This year there were a few funny failures, like that time I tried to make cookie crumble iced coffee from Cosmo magazines snapchat, or that time I was recipe testing cookie truffles and put way too many cookie crumbles in and they were hard as rocks (hey-it looks like I have issues with cookie crumbles LOL). Another failure (that luckily wasn't worse) was when I put carafes from the 'how to make a margarita bar' post into the dishwasher and they melted. In my defense, I had no idea they were made I out of cheap plastic, they were hard like Tupperware!
Another one of my failures I have to share is my endless requests of my amazing hubby to hand model. He deserves a medal, or some extra cookies or something. LOL, I captured the moment on the far left during one of our photo shoots when I was telling him to spread the butter 'more naturally' and the middle picture was captured by Lynn when Nick was demonstrating to her how I asked him to hold salad tongs. He's amazing that man.
I'd like to finish the post by saying THANK YOU for reading my blog, happy holidays and I hope to see you in 2016!