Today I'm making life a little easier for you and instead of looking through the recipe archives, I'm sharing a list of 21 super bowl snack and appetizer ideas. Because let's be real…what's the best part of football viewing parties? THE SNACKS!!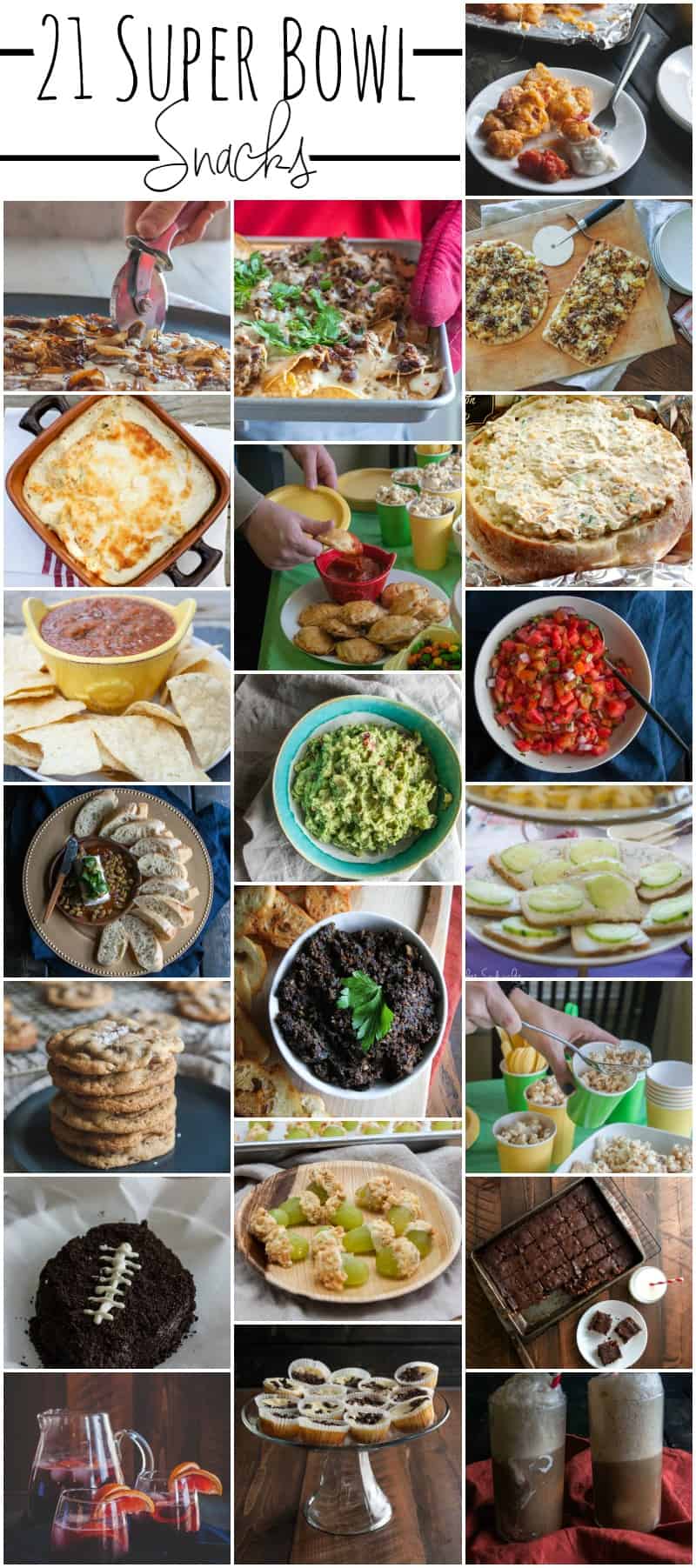 Some of my faaaavorites made it on the list again (here is last years' list) and after each recipe I'm sharing the 'pin' link so you can pin for later (are we friends on Pinterest? I'd love to pin with you!) You're going to see the words 'favorite' a lot in this post because these truly are some of my faves that I make over and over again.
On the salty side:
No baking required:
On the sweeter side/desserts and cookies:
For the adults:
Super easy (secret ingredient) sangria – it's a party fave, who am I kidding? It's an everyday fave! Pin for later
Orange vanilla bourbon root beer – feel like a kid with these root beer floats with a little twist! Pin for later
Whenever I go to parties, I'm such a grazer! I'd rather have 10 little bites of different things than 1 big thing like these 21 super bowl snack & appetizer ideas. What is your favorite thing about football parties and what do you bring?
A little p.s., to this post – next week I will be traveling to Europe! Be sure to follow me on Instagram (or if you don't have Instagram I have a new feature on my website where you can see my instagram feed by just scrolling to the way bottom of my website, and there across the screen will be pictures from my Instagram!) I'll be posting while I'm gone so feel free to keep to touch!
Other posts you might enjoy: